hello everyone!
here are a few pics of my working bench and the current
status of the 1/350 scratchbuilt Saipan-project. Acutally my working bench is located in a
small room unter the roof of our house of 1,5 metres lengh and 1,1 metreswide. It is more like a Spitfire or 109 cockpit. ..!!
I call it the "I-like-myself-room" (Ich-mag-mich-Zimmer). As you can see, it needs a cleanup. The kit stsh is stored somewhere else in the house. My stash is small - about a dozen boxes only -
but as you all know, I like it big.
So it hasTrumpeteres Nimitz and Franklin in it, all in350-scale, and a fewdestroyers and frigates I hopefully will build one day.
There are some more pics added that show the hangar deck of my Saipan. It s
finished by now and I did already install the flightdeck, as you can see on
the workbench pics. All the multicolour details are now hidden in a gloomy
dark.
best wishes from Hamburg!
Frank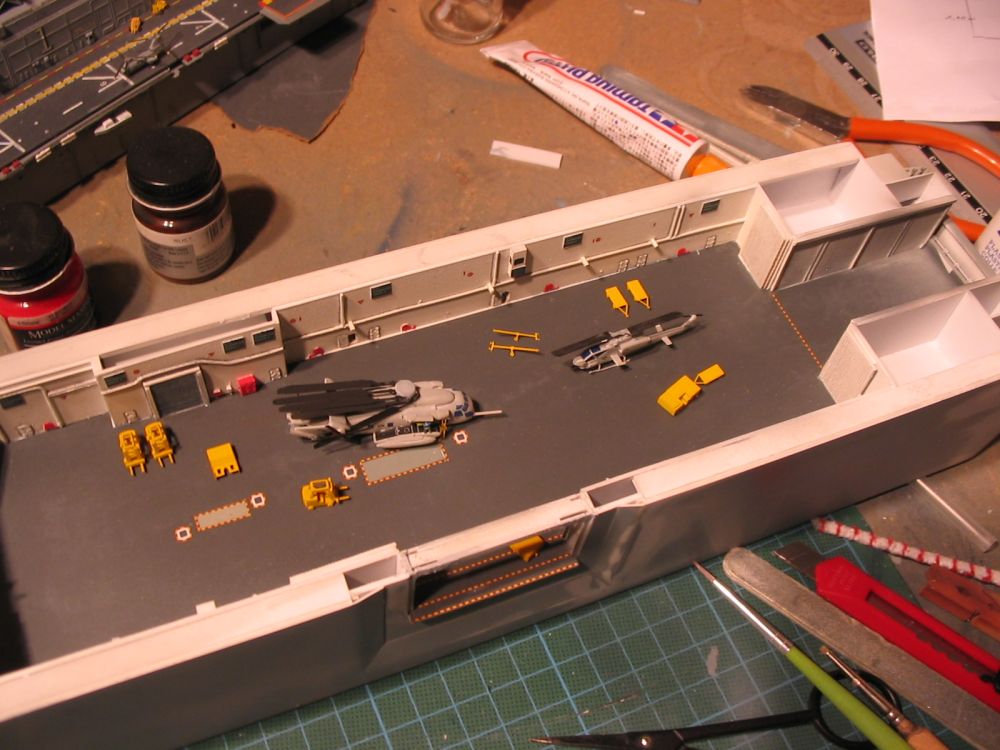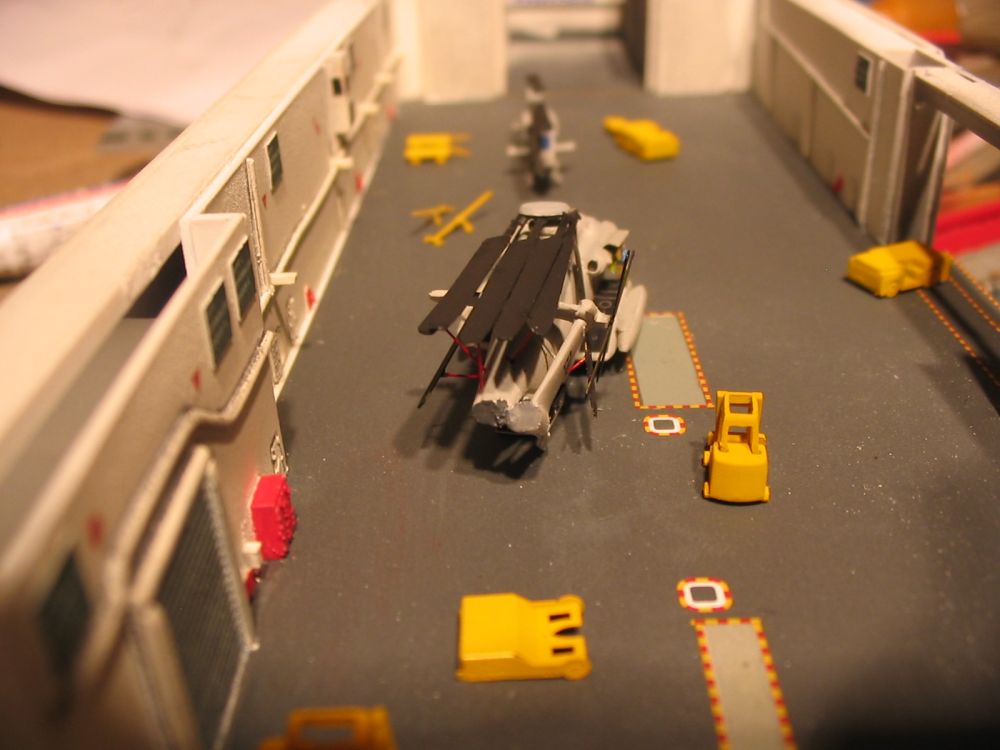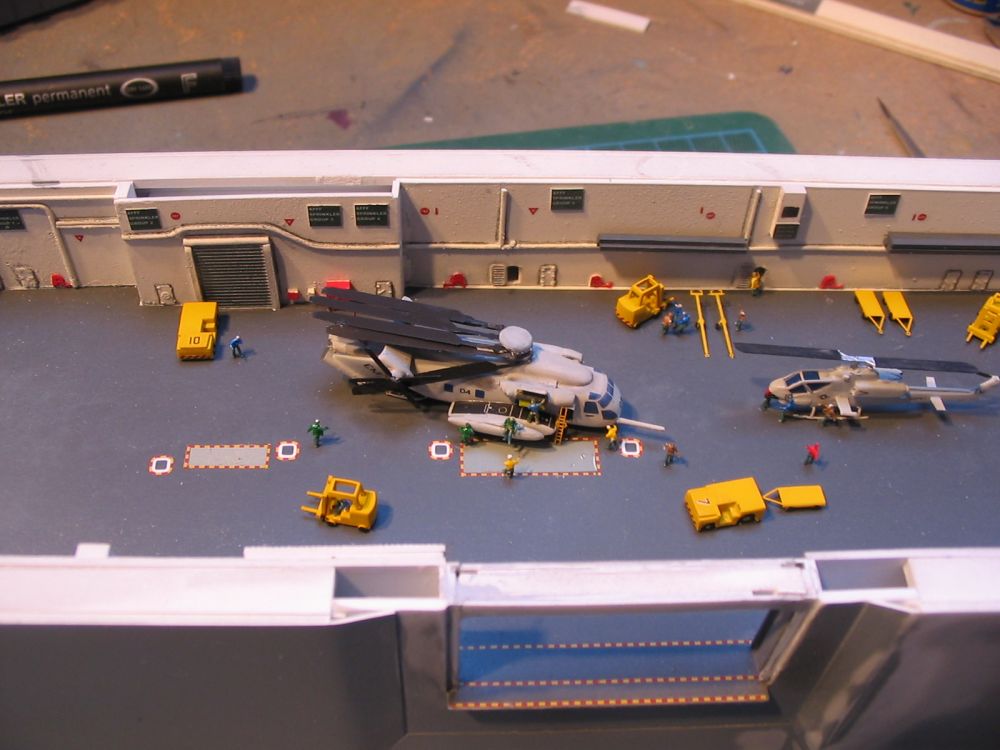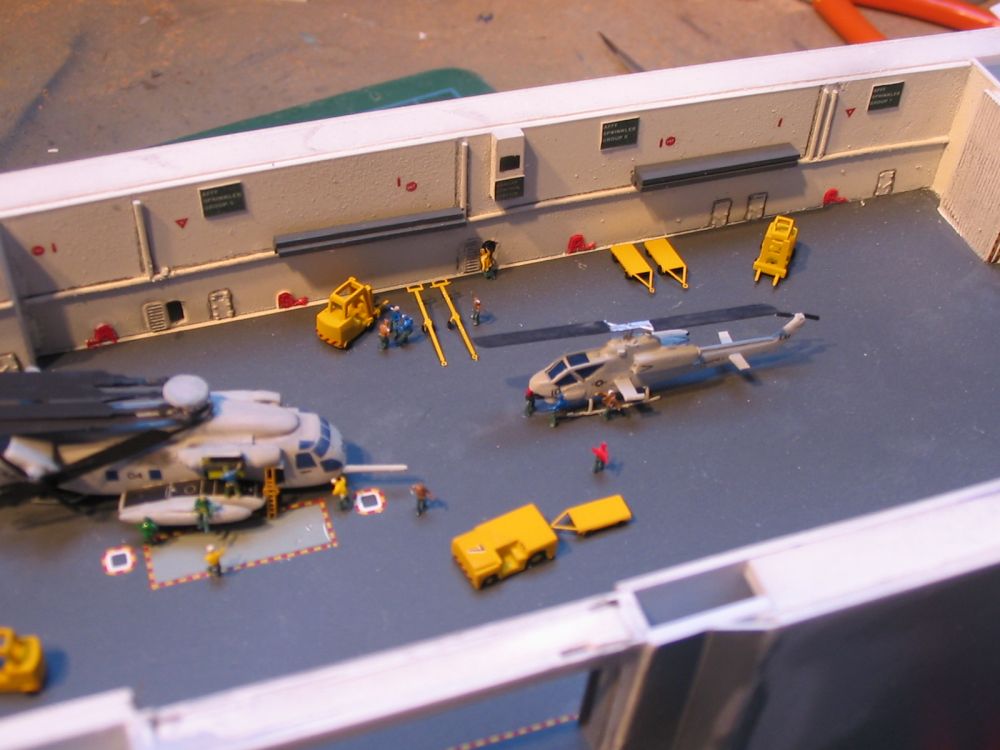 [/img]