So far, I think the "Messiest Workbench" award
is between Jim, Kym,
Timmy
and Jason with Jim
Baumann leading by a yardarm!
Since I started this I thought I would post
a pic of my old setup. This pic dates from
the early 90's. Don't have a bench anymore.
When my new setup is ready I'll post a
pic of it here to kind of cap off the thread.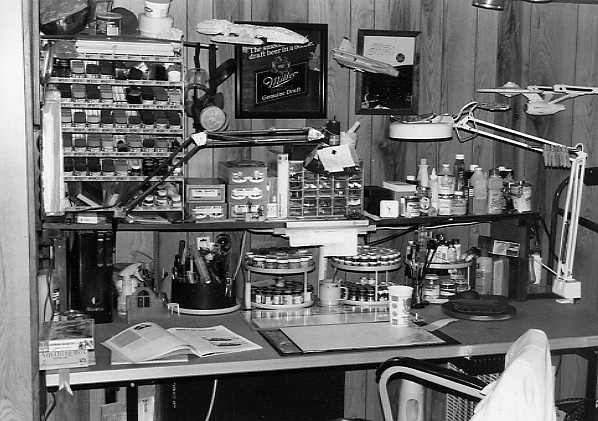 Thanks for the posts guys and gals!

David