I don't have much left that isn't a ship. I used to have something in the works non-stop when I was a teenager during the early 90's, but then I got married, started a family and my kids proceeded to destroy all my models. I only recently started back up; now the kids are older and know they aren't toys so hopefully my model survival rate will be a bit better.
None of these are prize-worthy jobs but they do have special sentimental value to me:
1/24 Willy's Jeep. I built this one about the same time I got married. It's been fixed...and re-fixed several times so it's a REAL beat-up jeep model, not just a simulated beat-up jeep model.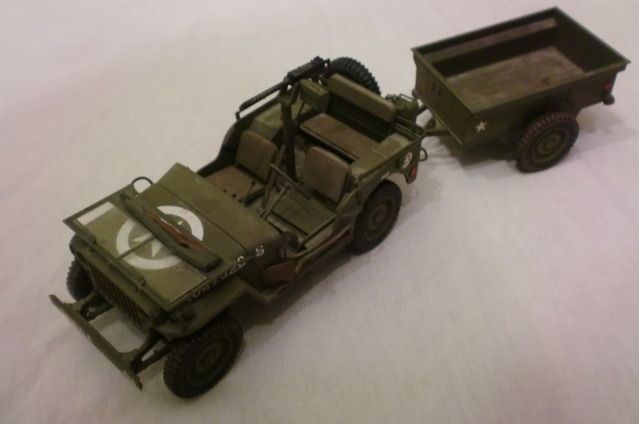 I build these two cars when I was 16... they were my two ultimate dream cars at the time.
First, a
Road Warrior
style 1/24 Dodge Challenger (at least I think it is... I can't remember)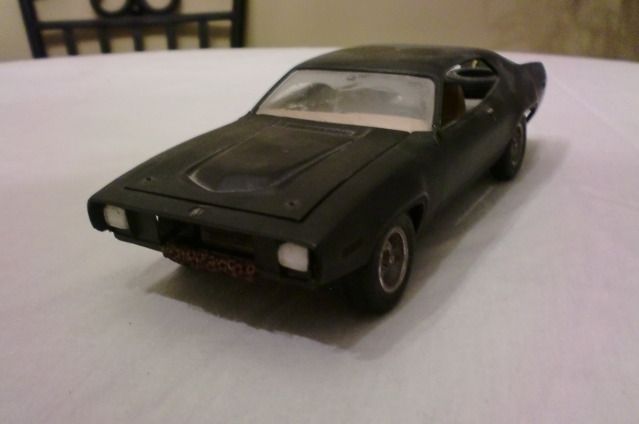 And next, a 1/24 lifted Jeep Wrangler: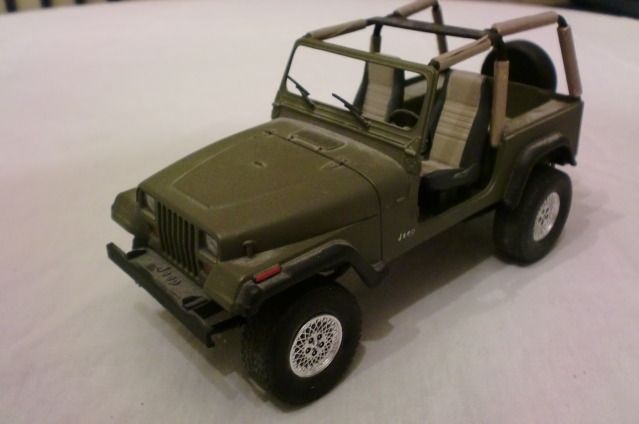 And also, these guys:
I used to build one every year for my Grandmother on her birthday... I saved them from the garbage when my family was cleaning out her house after she died.
Just pretend this is "not a ship" while I continue to wax nostalgic
This was my first WWII warship, a 1/350 Tirpitz that I did when I was only 15. It actually doesn't look too bad in the picture but it's pretty god-awful in person... but hey, we all start somewhere! When I built it I wrote a letter to myself in the future and hid it under the deck; I only got it out and read it earlier this year. Did you know we were supposed to be living on the moon by now?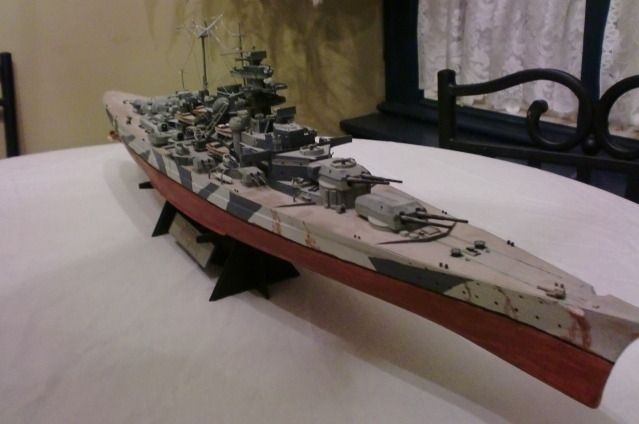 ...good memories from a good hobby.