I had suggested a 1/700 3D printing of this class of ships to one of the designers on Shapeways. In 4 days, a model was available for sale. I was tickled and giddy and surprised. Then I was anxious to have it in hand.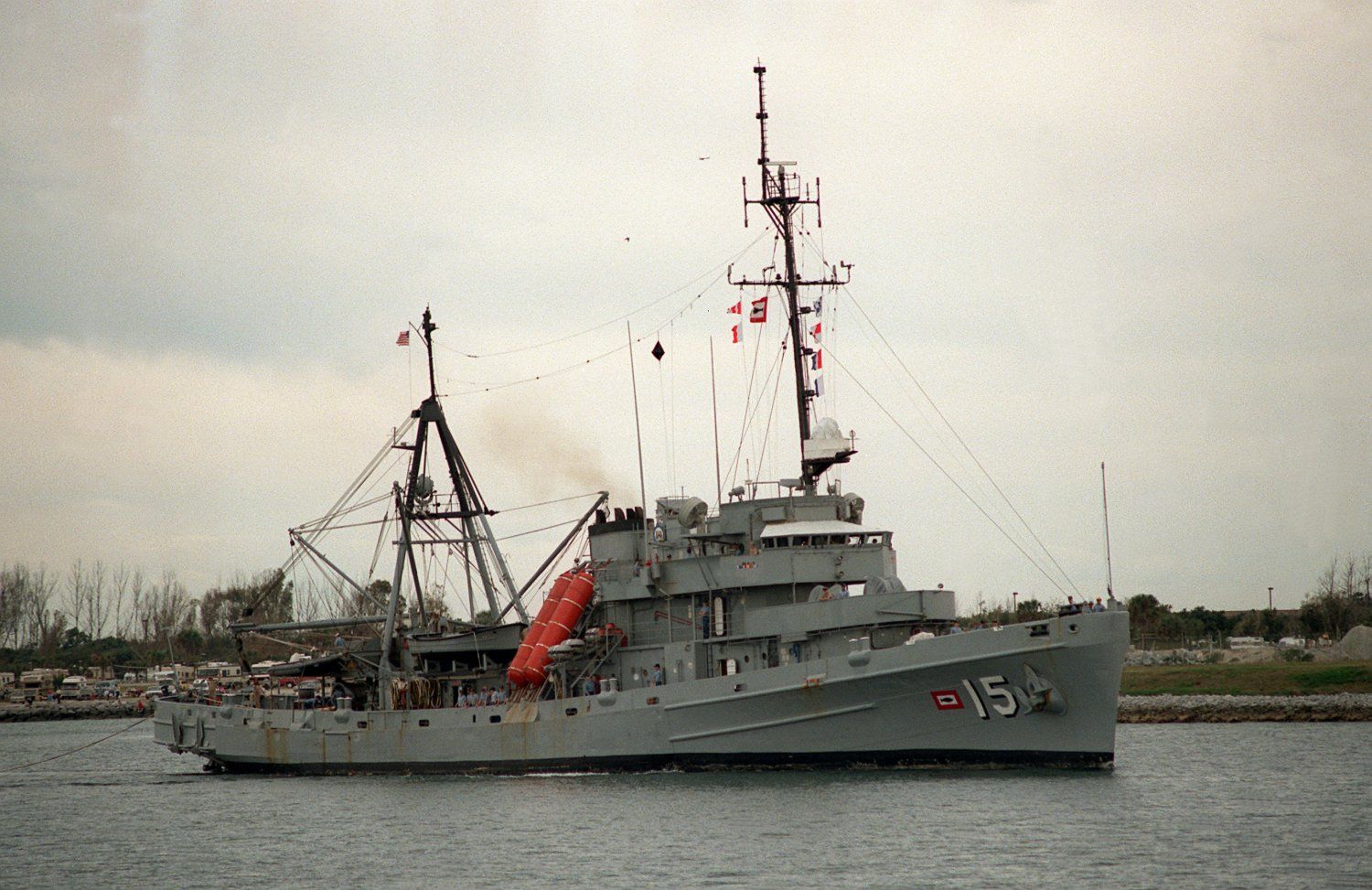 While waiting for the model, I ordered and received plans from The Floating Drydock for ASR-7 and ASR-14. After studying the plans and photographs, I realized that the model was not going to be detail or accurate. The big orange mooring buoys aren't even in the right place; they are too, far forward.
This being one of my first purchases of 3D printed models, I didn't realize that you could select different grades of finishes when ordering from Shapeways. So, I have two ASR-15s in white plastic and 2 in clear, Smooth Detail Finish.
Upon receipt, I found that the only usable part of the model, to me, was going to be the hull. It scaled out at 248 feet long (251' 4" real ship) and not too, far off; just a millimeter or so.
I had already scanned and reduced the ASR plans down to 1/700 and had to make some adjustments to them once the 3D model came.
I started to chisel and sand and rotary tool away at the hard clear, resin model and found the material to be like a rock and thought about going on Amazon to see if MicroMark makes a Mini Jack Hammer. Ha!!
Instead of chiseling, I made a mold of the model. Then filled the unwanted bits with modeling clay and cast a resin copy of the hull. I can now use this as a base and starting point for my scratch build of the USS Sunbird ASR-15.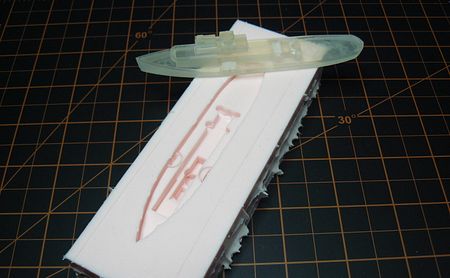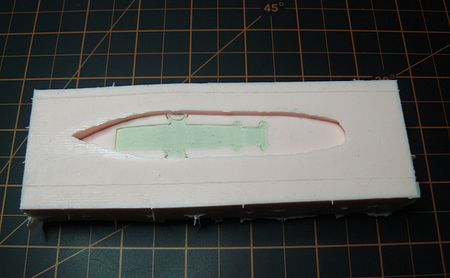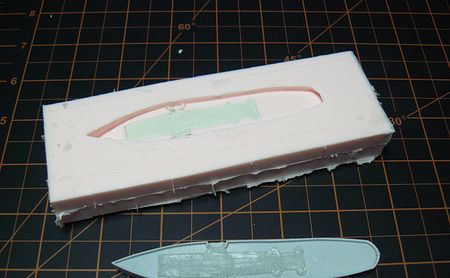 I have started the basic superstructure features using styrene stock.