I started to print the hull by starting with the section N°1 of the bow.
I had a very small problem with the deck coming off a few supports, the section is usable but a little deformed, rectifiable with very little filler.
But as I have another little thing that I don't like (a forgotten a wall in the front that deforms the deck), I reprint it.
The problem comes from the protective film of the glass that reduces a little the UV radiation, I put it in place a little while ago, it plays a little on the exposure times, especially on the layers of the deck.
I corrected it in the settings and now it's ok for the second copy of section 1.
I also printed the second section, it is very good. I keep the prototypes in general, it allows to show people how the printing of the ship is done.
In any case it will make a hell of a beast, it is far from being ridiculous next to the Bismarck at 1/200 too.
I am very happy with this first round.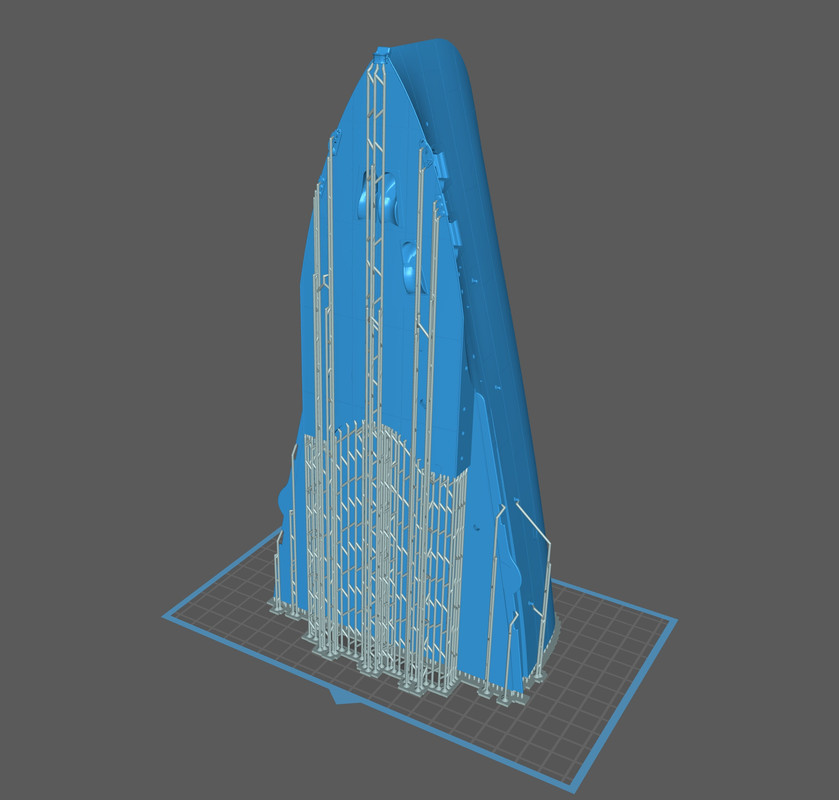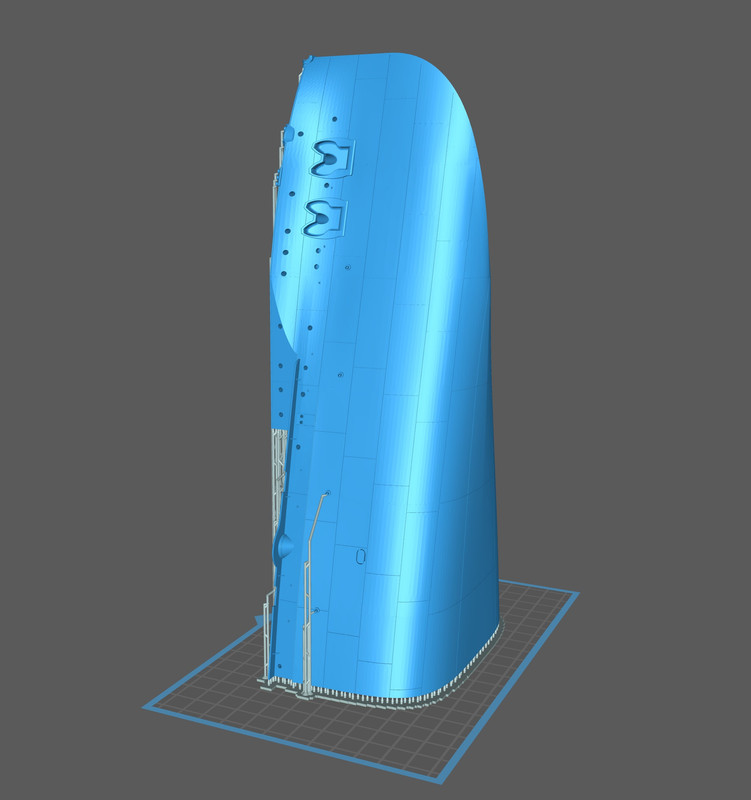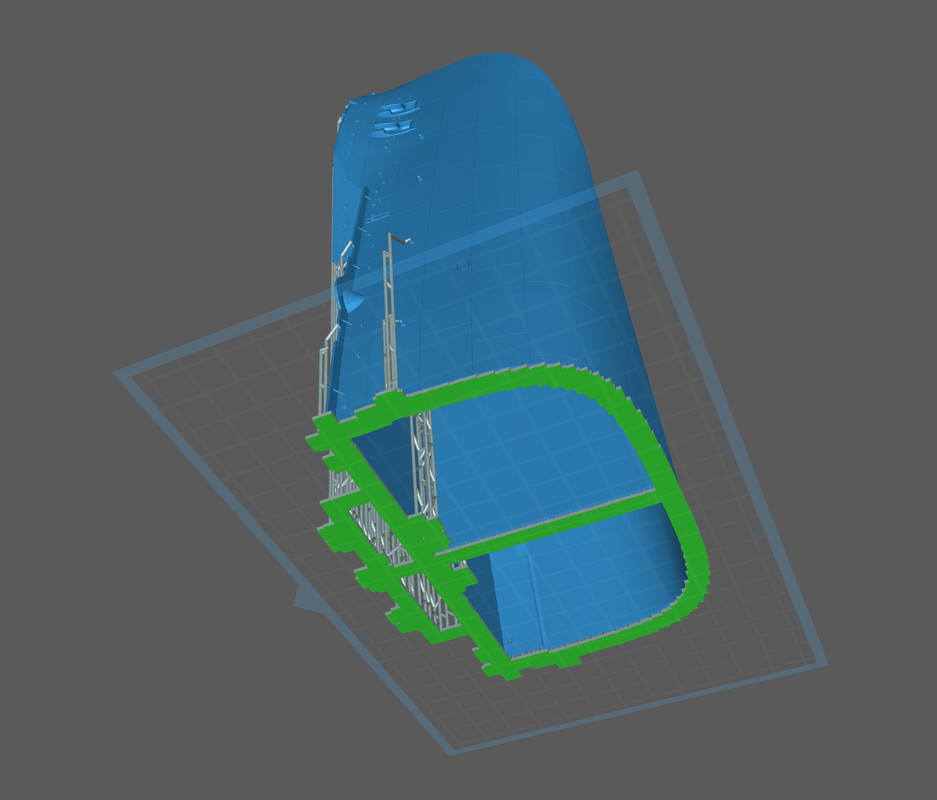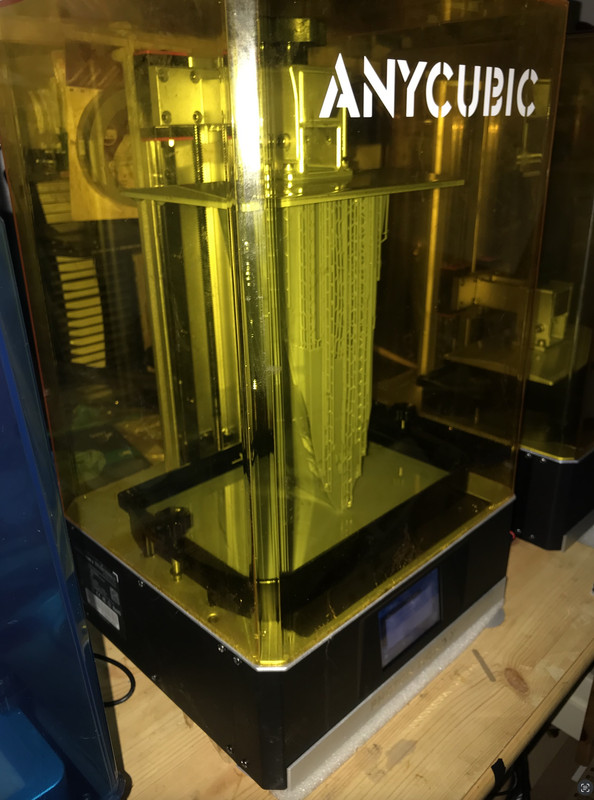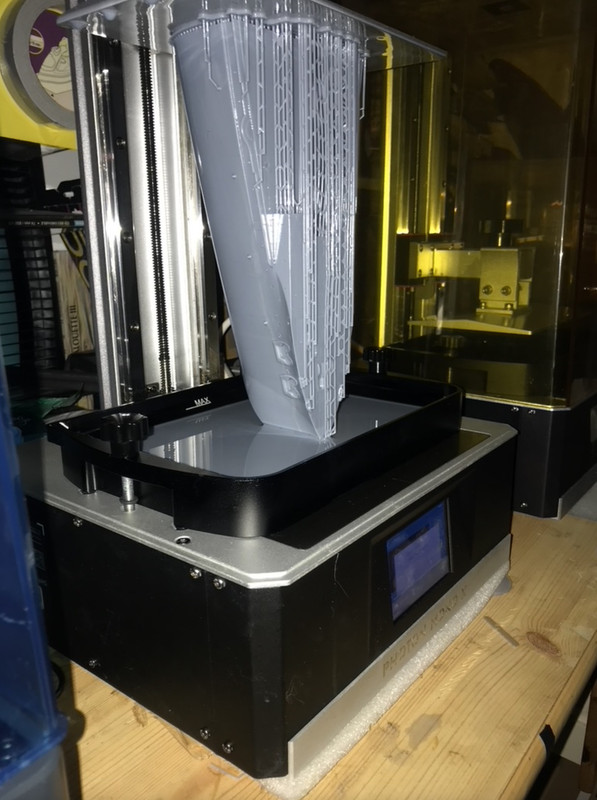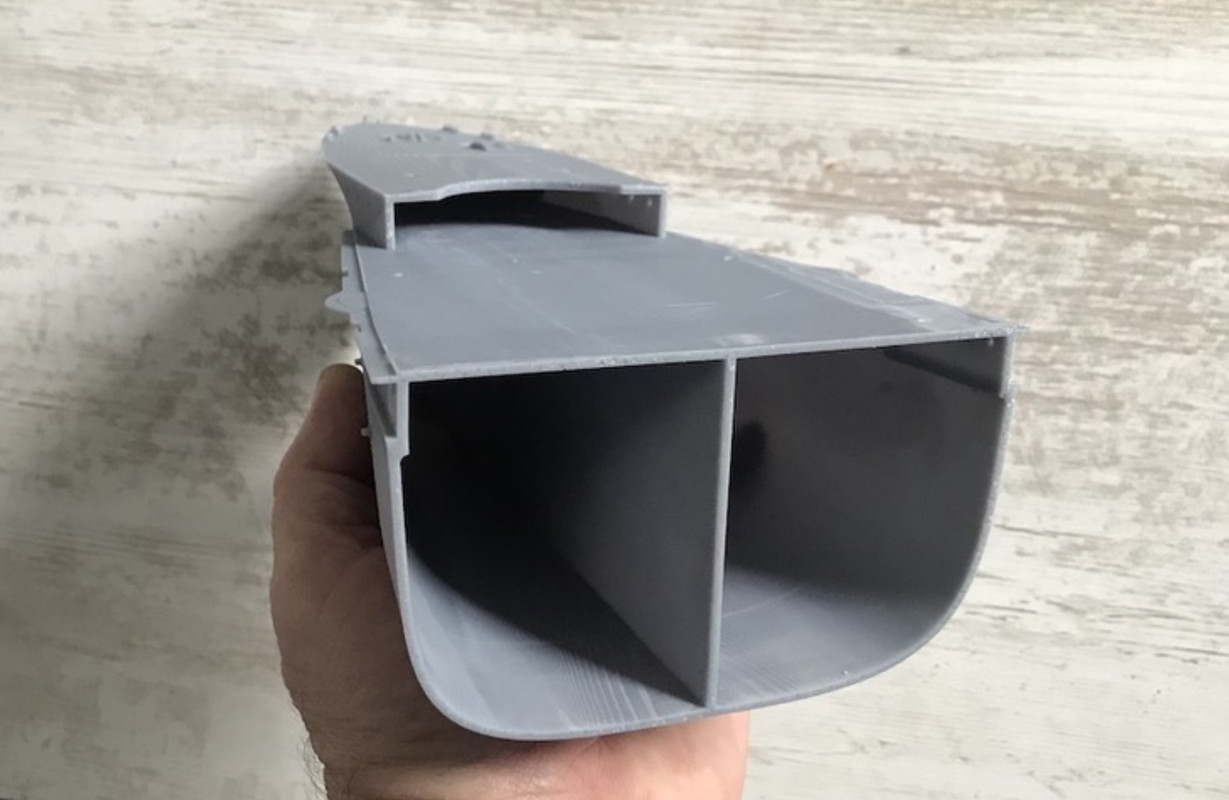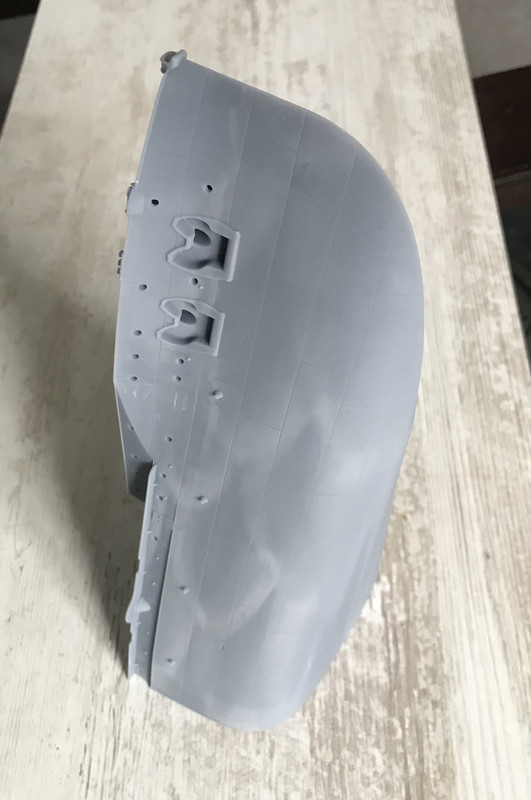 You can see the flaw on the forecastle deck in low light. A useless transverse bulkhead that I forgot to erase on the inside. It causes a stretch on the deck indirectly during printing, a known phenomenon.
You can see some on the hull plating, because of the hawksbills which are very big and embedded on this ship, but there it's normal, there's nothing to do, it's unavoidable, except sanding a little.  :)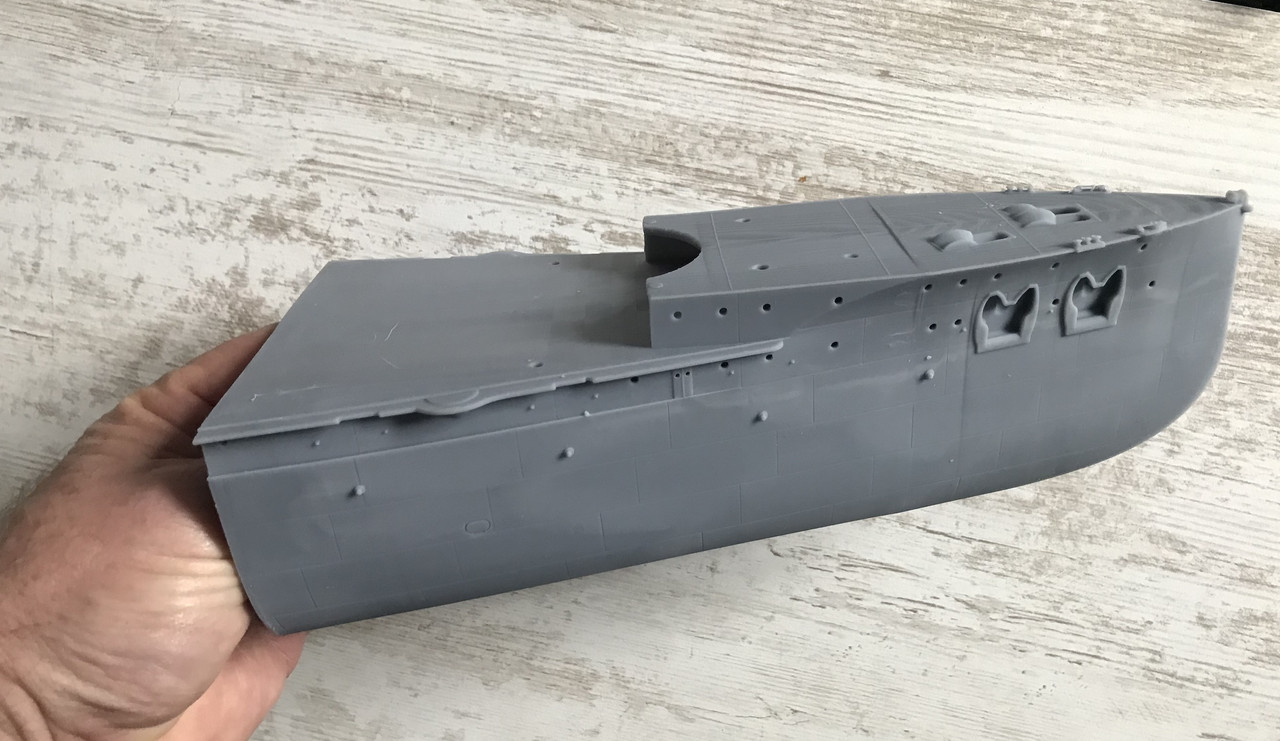 Section 2, I made an impression for the threaded rod nut that will hold the vessel and bracket, the nut will be glued on with Pattex bi-component glue.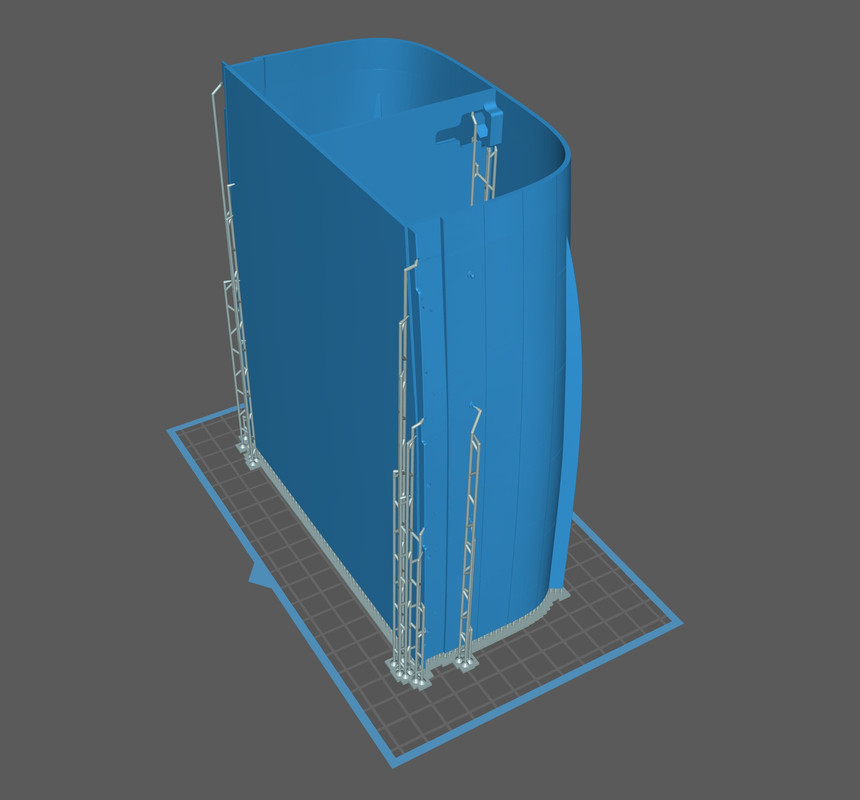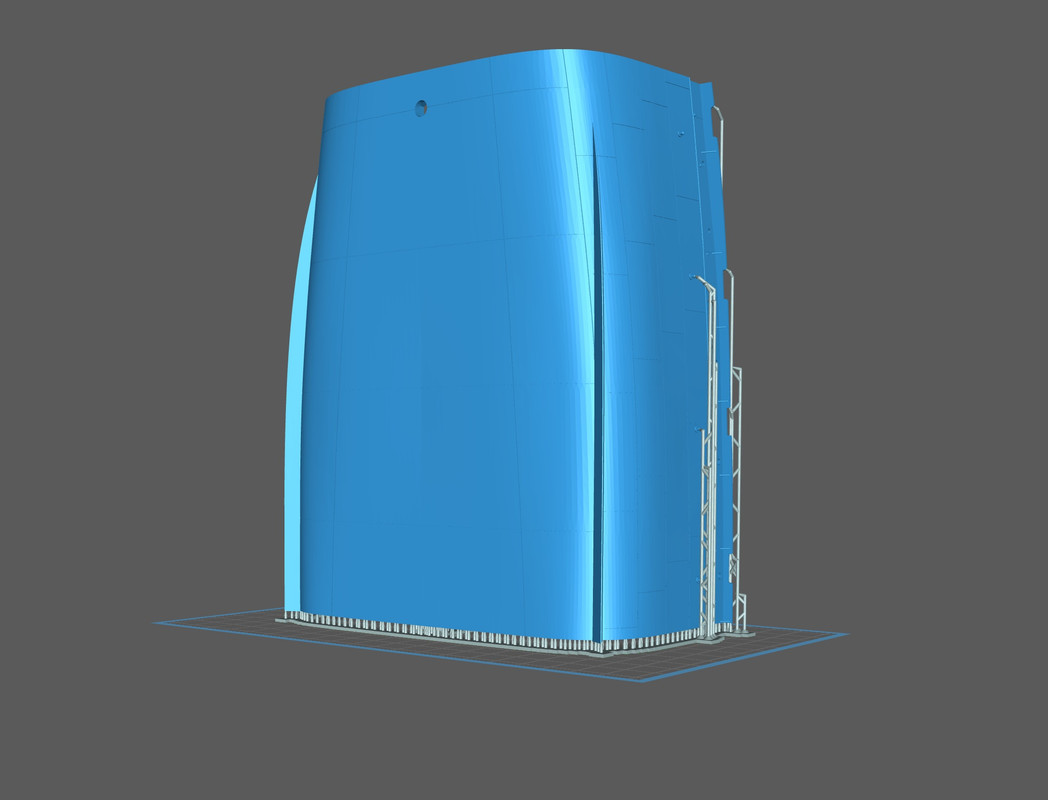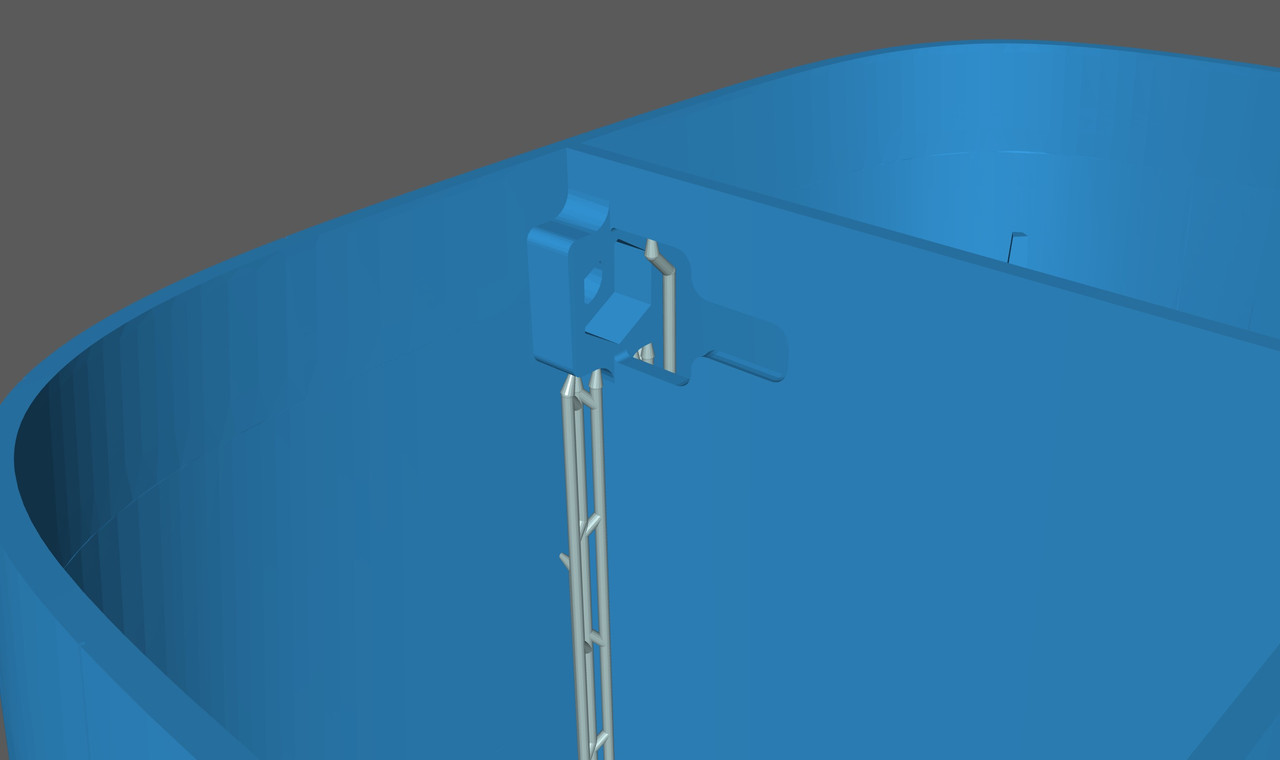 What's next:
Joining section 2, gluing and sanding.
Pause a transparent Rhodoid behind the portholes before gluing, it will not be accessible afterwards.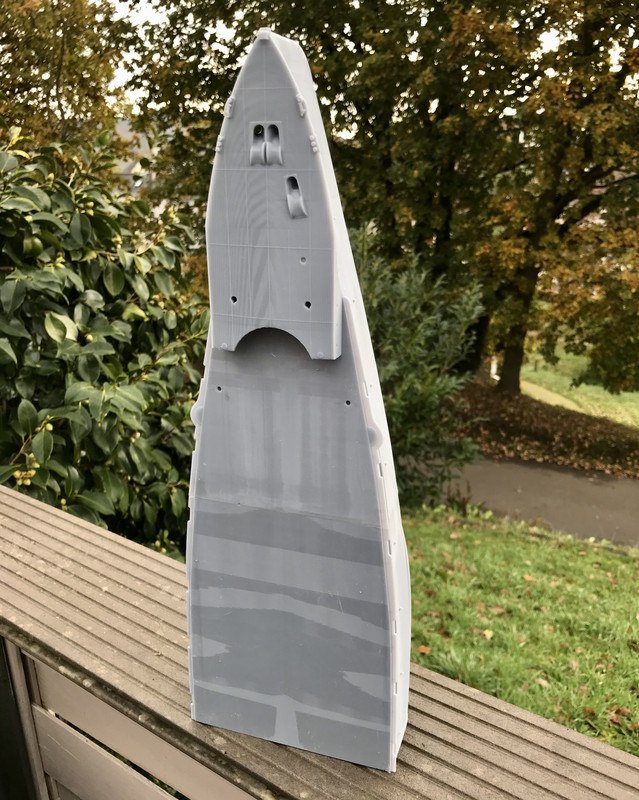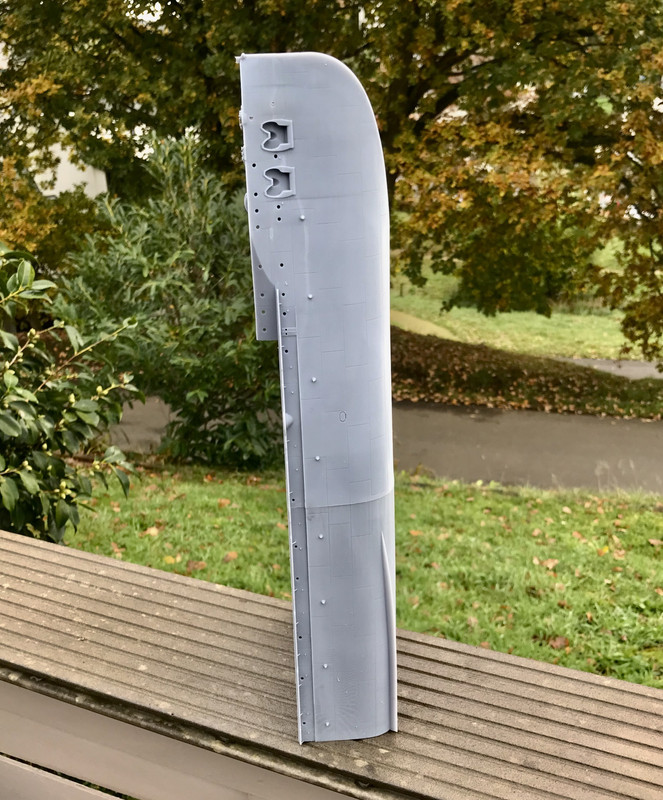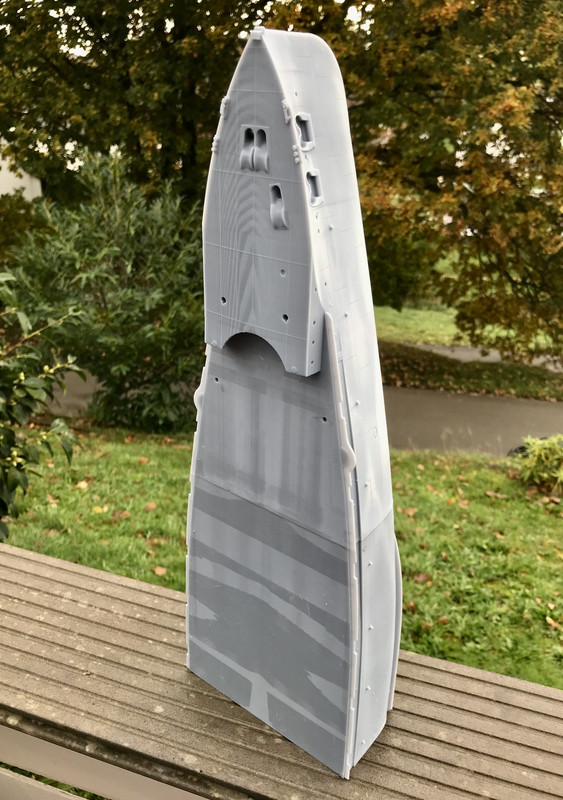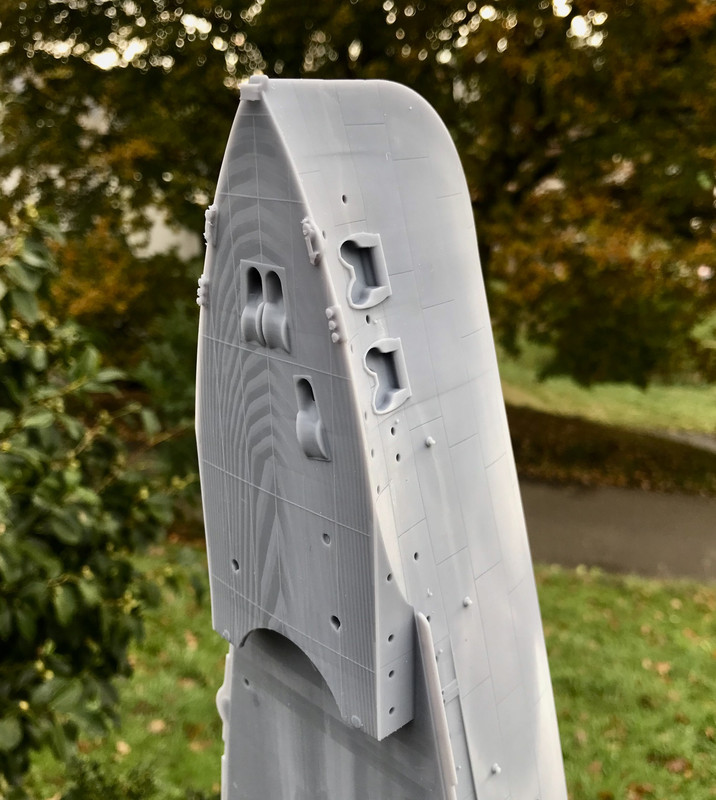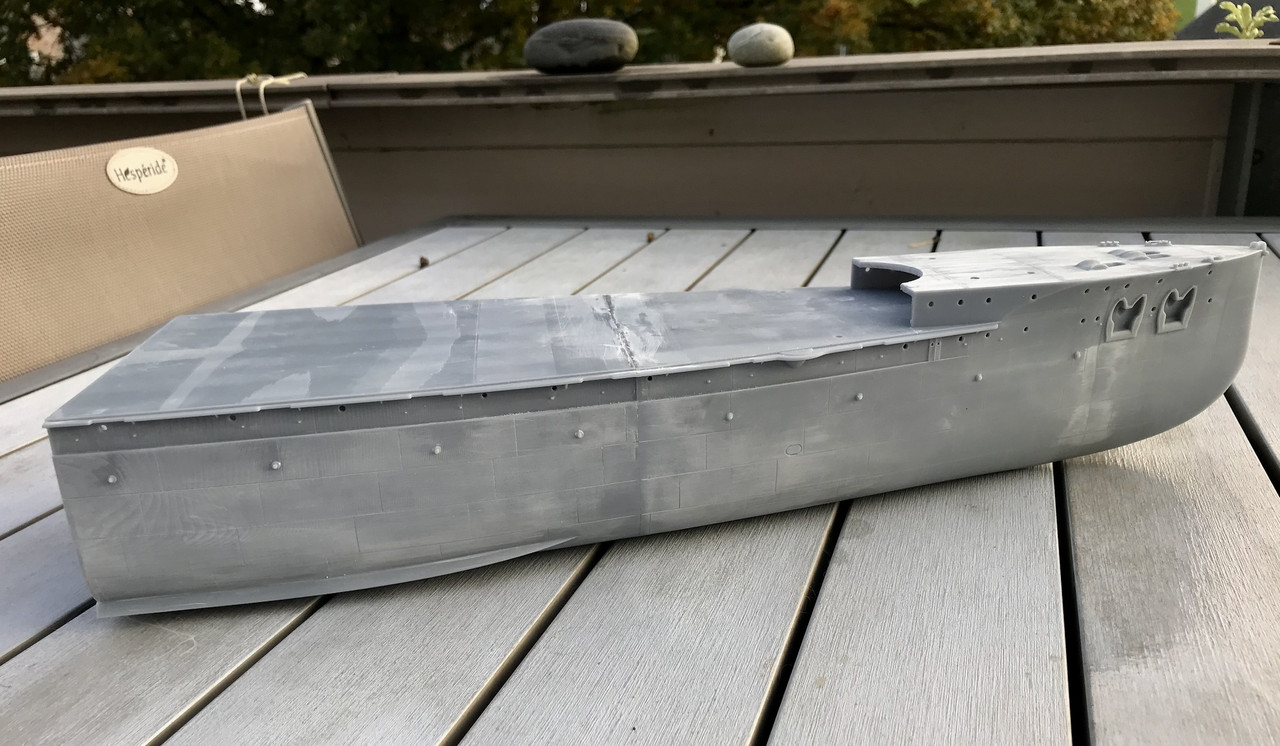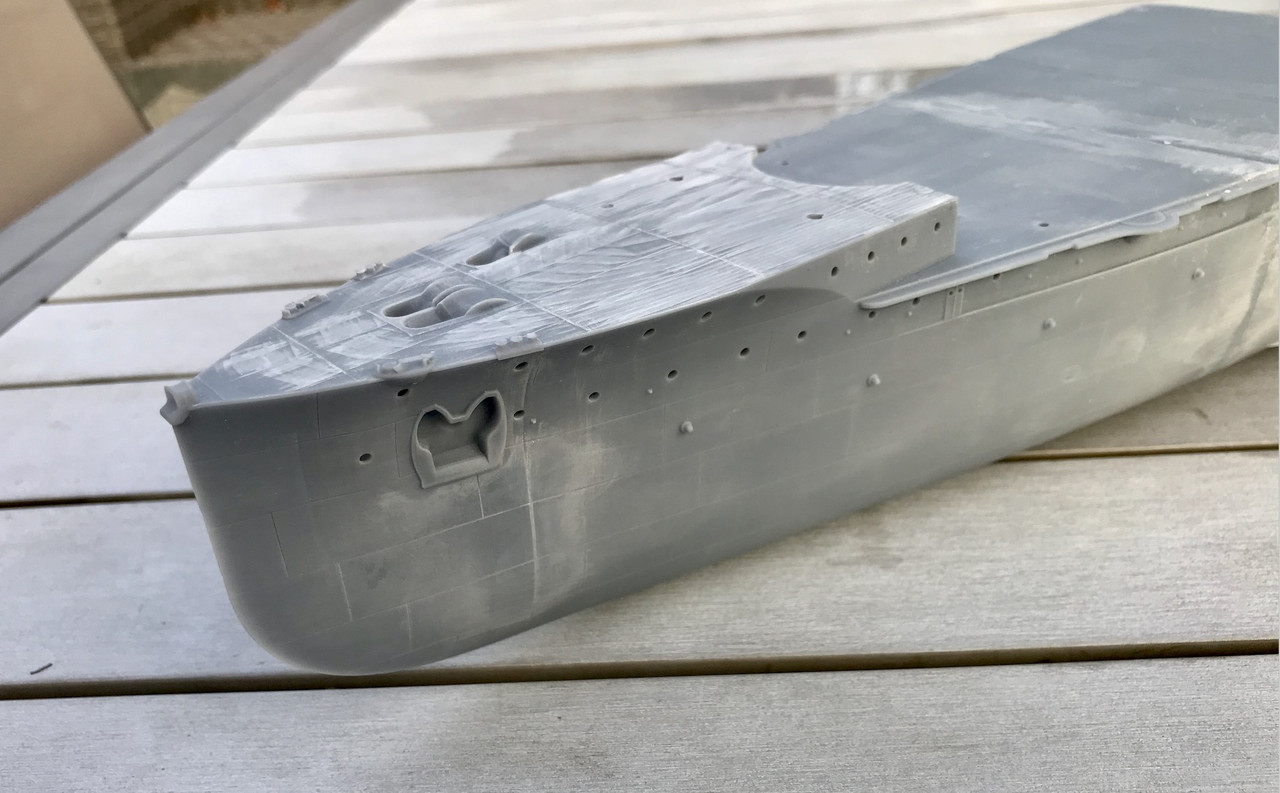 The No. 1 board of front range equipment.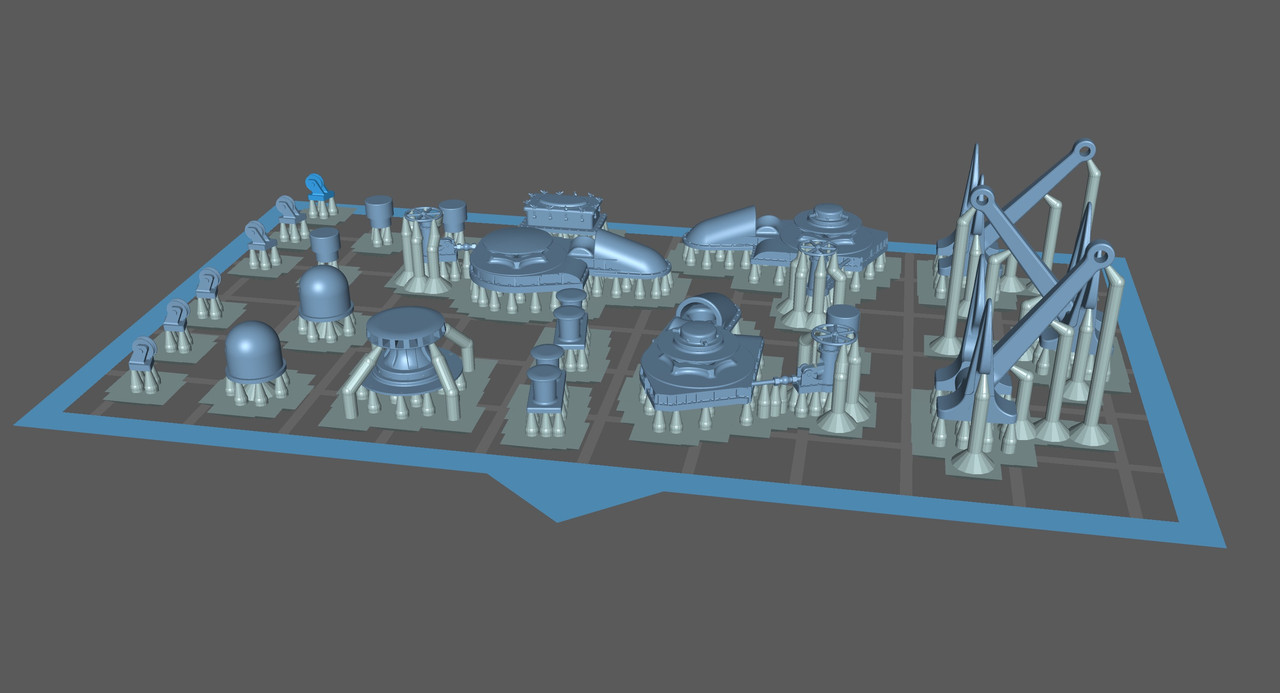 Trying to get the anchors in place.