---
Phil,
thank you for the reply- I was actually really starting to wonder if anyone even looks at these posts. To answer your question- yep, Im sure that its only TII. Floating Drydock has a really nice DVD of pictures that have hi res pics in them- its pretty clear. As for it not being a footrail- That's what the turret drawing calls it out as. seems odd to me that its just on that one though. the height of the other two are such that falling from any of them would make for a bad day. However- it is a pattern the navy carried over to other ships, namely all four of the iowas.


In the meantime, managed to finish off the Mk38 directors. these turned into a much bigger project than I had planned. and became mini models in their own right: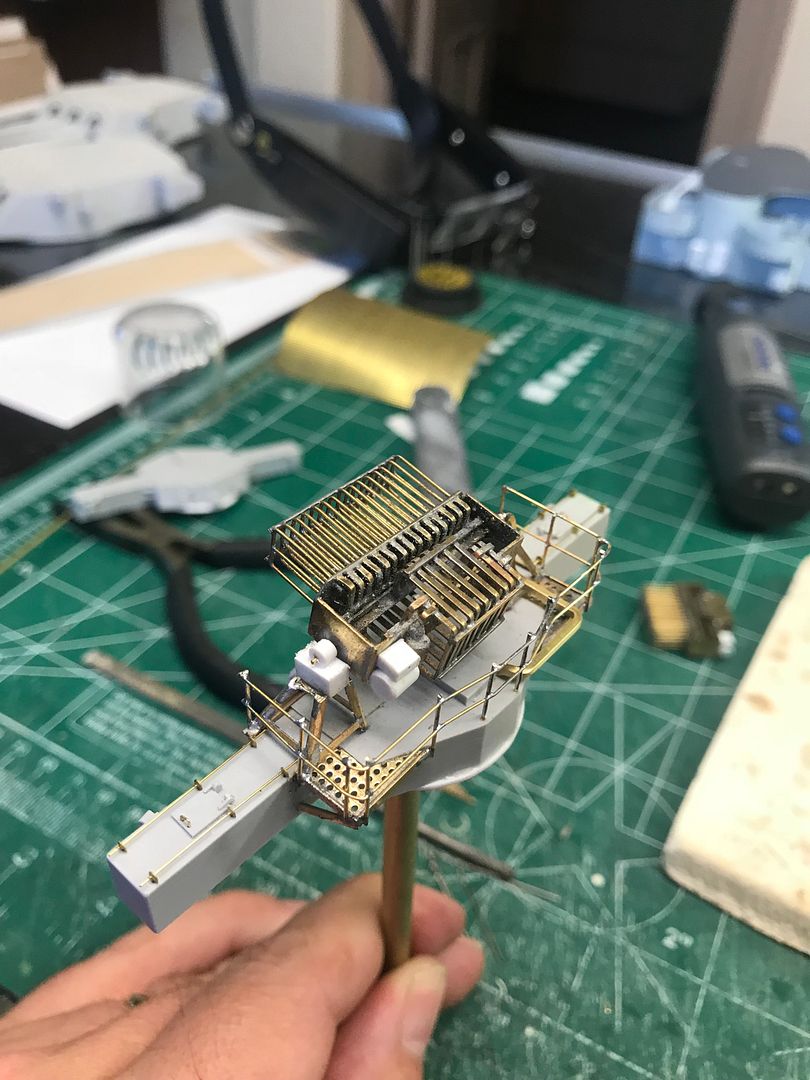 so I dug in my "plate of parts"for stuff that still needs to be painted... and thought I'd put up some pics while you could still tell what they're made of. some are all brass, some bondo, some styrene, and some are a combo of the three. theres quite a few that have twins, and will make their way out to "Scale Shipyard" so others can get a molded version if they wish.




heres a couple pics of what the aft superstructure looks like after the addition of doors, lockers and vents:




and finally- some brass tubs I made for the Mk-51 directors that sit up here.