Four years ago I built a 1/144 half model of a U.S. WWII Balao class submarine. It showed the boat at periscope depth, stalking the silouette of a Japanese merchant ship. That model is shown in the first photo below.
My new project will be a half model of another WWII submarine ten years later. In 1953, six Gato class boats were pulled out of reserve and converted to SSKs. The modifications were very similar to the GUPPY IIs of the same period, except that the large bow sonar array was placed above the torpedo tubes instead of under the bow. The boats sported a blunted looking bow and the top two of the original six bow tubes were removed to accomodate the sonar array. The next two photos from Navsource.org show BLUEGILL and BASHAW as SSKs.
Given the Gato and Balao class hulls from the same building yard were visually indistinguishable, I'm using the same building plans as before except for modifying the bow, and the conning tower fairwater will be replaced by the streamlined sail. I expect to show the boat at periscope depth again, but stalking a Soviet submarine of the period (Whiskey maybe) with a mountainous Arctic coast in the background. Should be quick and fun.
Attachments:
DSC_0689.JPG [ 97.11 KiB | Viewed 1281 times ]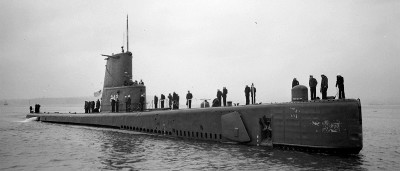 0824223a.jpg [ 107.14 KiB | Viewed 1281 times ]
0824111.jpg [ 185.01 KiB | Viewed 1281 times ]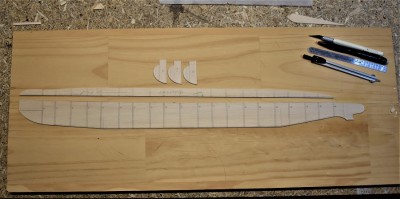 1950s SSK 001.JPG [ 173.61 KiB | Viewed 1281 times ]

_________________
Mike Perry
Last edited by MPERRY on Sun Mar 10, 2019 3:07 pm, edited 2 times in total.