Now that I have studied the plans, read what I could find on this forum, talked to a fellow modeller who built three wooden ships, it is now time for me to get serious about the hull.
There was three days of soaking the inner hull planks in ammonia and water. Then with a pair of flat needle nose pliers, the wood was bent to shape. All of the hull planks were installed with super glue. The port I installed the wood at both ends and filled in the middle. The starborad side I used the wood in one piece. I think I prefer the one piece installation but after sanding, there is no difference in the look.
All of the wood was then coated with a wood glue, hoping it would get in the cracks and crevices for some added strength. I used Bondo as a filler and sanded the entire hull at least three times. After this was to my liking, I marked off the waterline and painted the lower hull with a white oil based enamel to get the look I wanted.
The walnut veneer and the bumper were installed and this section was sanded, repairing any veneer damage I caused along the way.
This work took place in June and July 2017.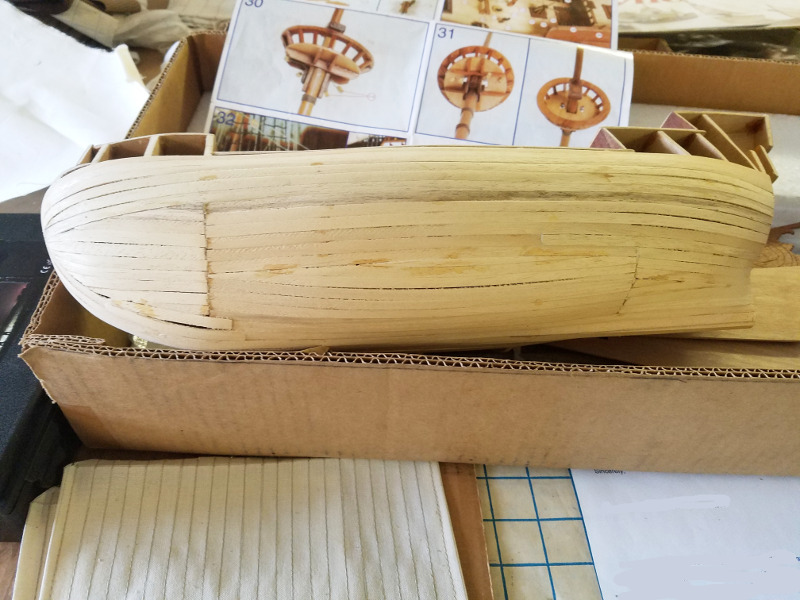 Port side with three piece installation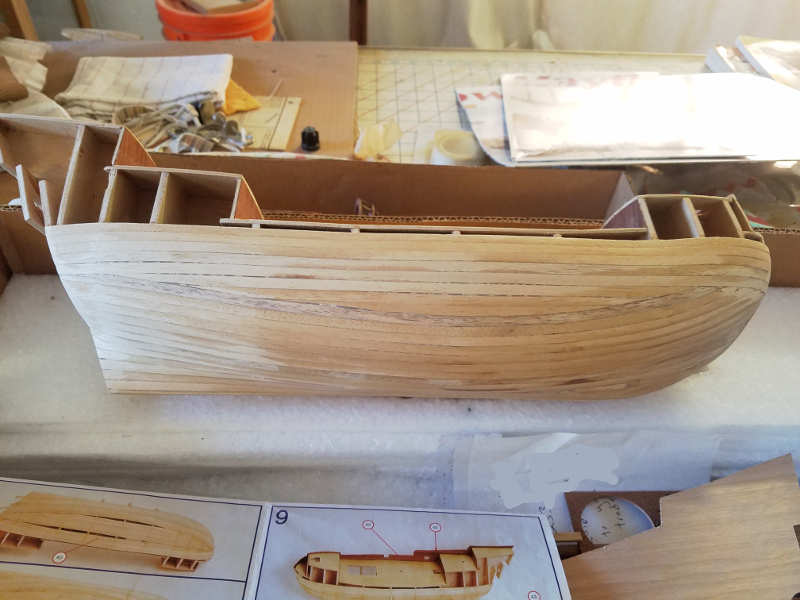 Starboard with one piece installation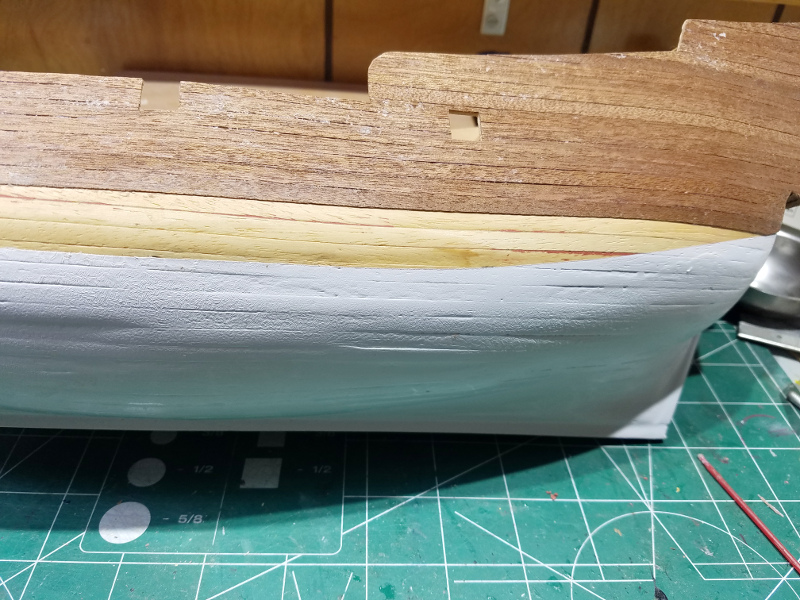 Painting, sanding and veneer installation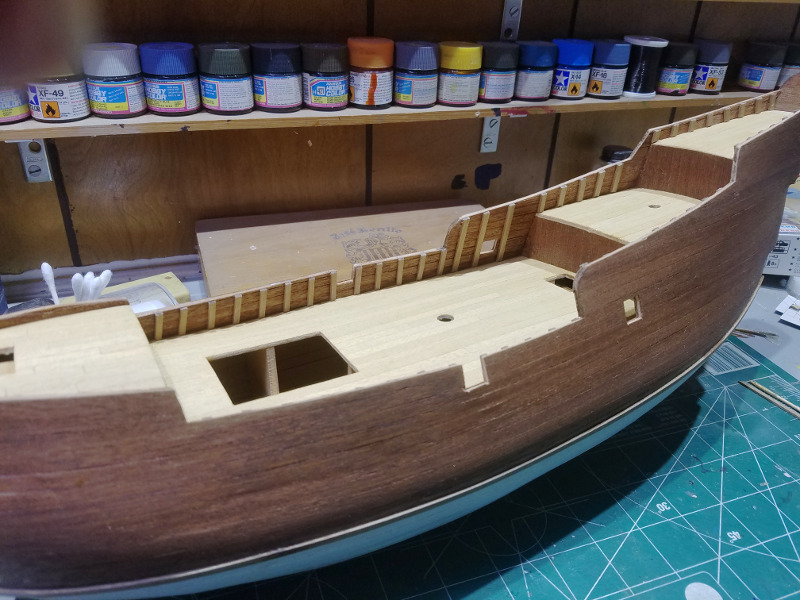 Hull completed