Hey guys,
Got quite some busy months behind me, first I got news I had a new job in another region of the country, then suddenly I got myself a house in that region which required quite some work...
By the time the work on the house was done my fiancé and I decided to start planning our wedding, which is planned for this summer!!!
Managed to use Kings day to pick up the work for a bit again, see the result below: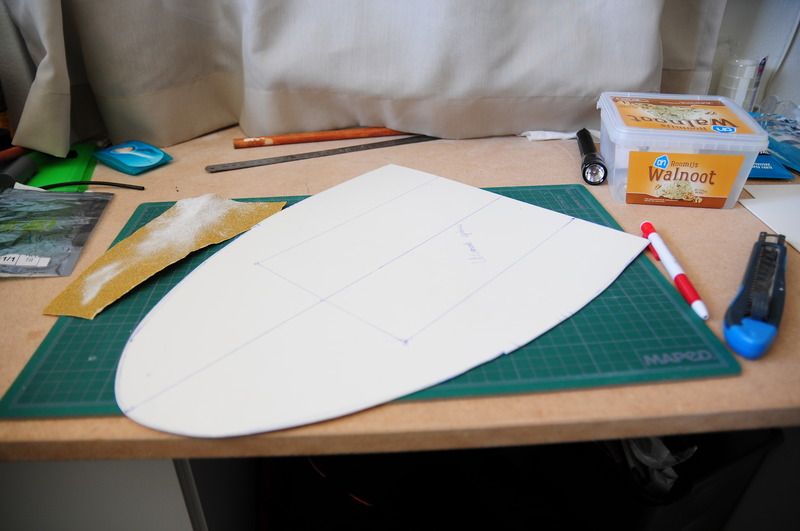 Started work on the foc'sle deck which I will keep removable for the time being so I can continue the work inside the hull without trouble whilst I also can start detailing the deck and building the superstructure.
When I want to work inside the hull I can simple put the deck aside and continue the work in the hull.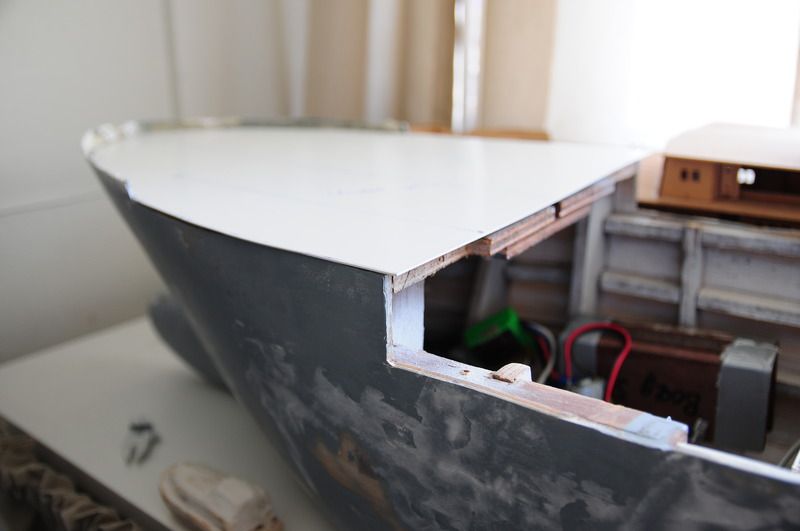 Put the deck in its place, it fits nicely.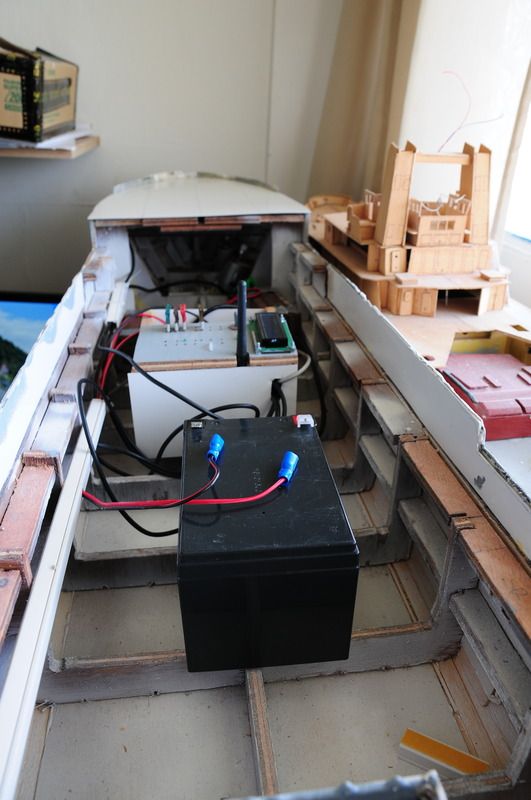 I got myself a new battery, a 12V 12Ah battery which I will place a bit lower then it is now which will also ensure that it is placed firmly.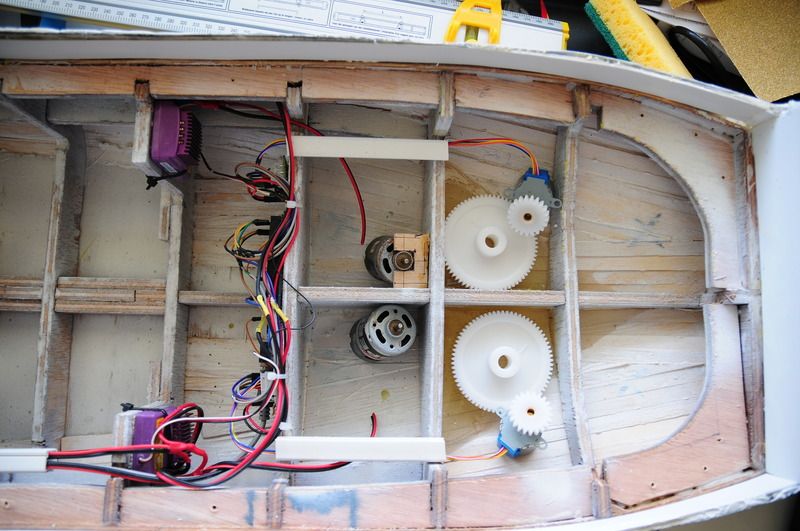 I received the gearwheels which will be used to turn the thrusters.
Since these gearwheels don't really match with those on the stepper motors I will get myself some other ones for the stepper motors.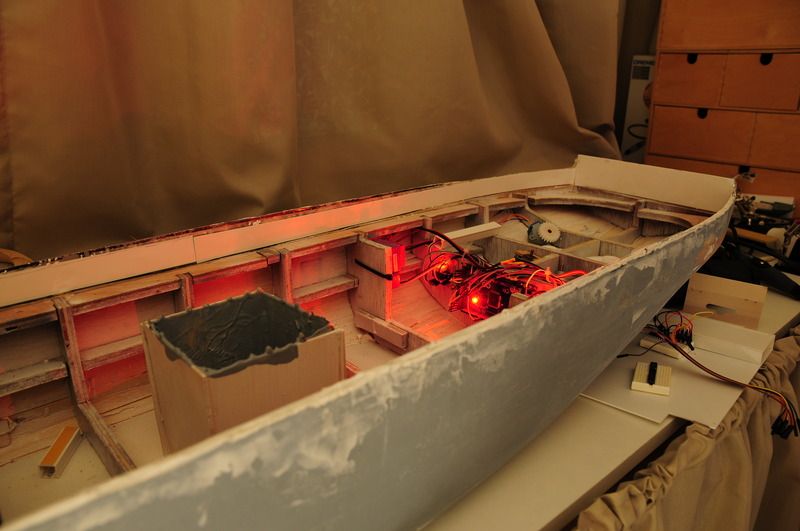 Using the powerbank which will be used to power the transmitter (the UBEC doesn't provide enough power for the Pi) I picked up fiddling with the Pi again, starting with finding it in the network again.
That's it for now.
Greetings Josse