Here's a compilation of all (but one) of the doors and hatches on the boat.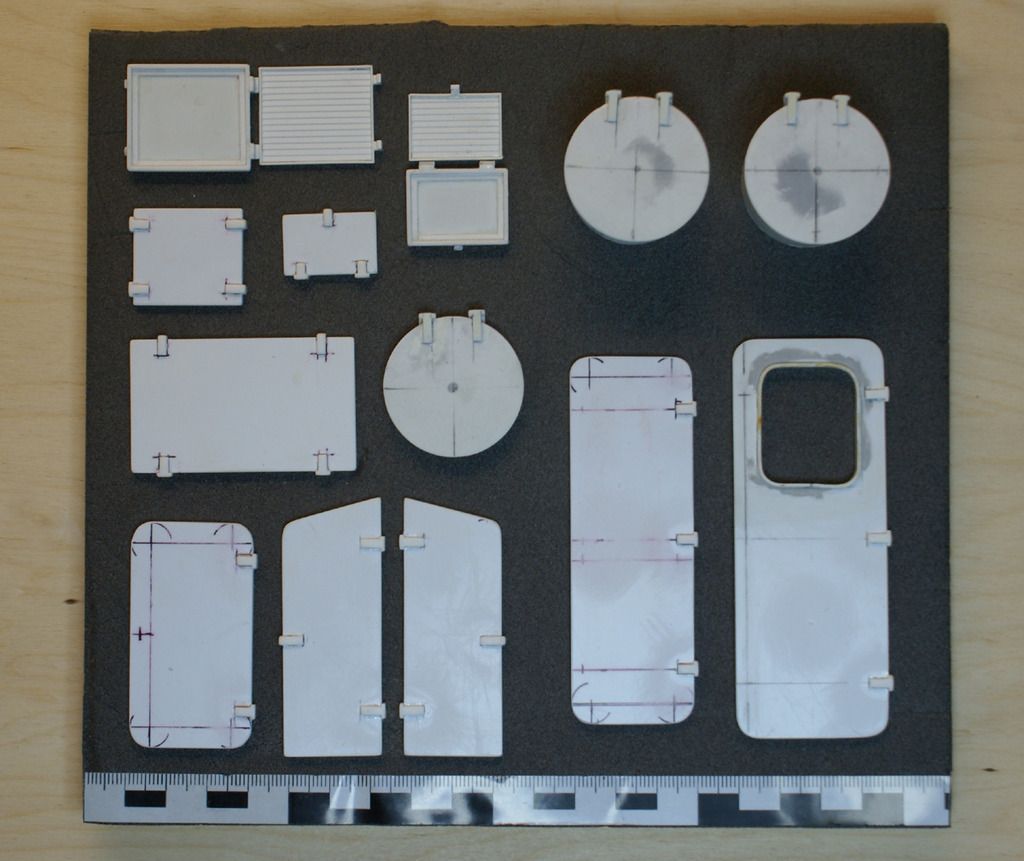 The doors and the circular hatches still lacks their handles at this stage. The circular one in the middle sits, more or less, flush to the deck while the two in the upper right corner sits on a 19 mm frame.
In the top left corner there's two hatches in two variants each (closed or open). I had first made them closed, like all the rest. But after studying photos of operational boats I concluded that these two are,
for the most part, left open (part of the ventilation). Hence the second option and the one I'll likely go with.
Materials used are styrene and butylene plastic (sheets, tubes and strips). Handles will be of brass rod.