Before any other painting could be considered further preparation work has
to be undertaken which involved
deck
details, such as the rail system,
SS-N-12 pram tracks , and various hatches , as these would all eventually
be painted the same colour as the
deck
. The rail system on
Kiev
is used to
transport ordinance from one part of the
deck
to another. There are dedicated
elevators to allow this equipment to be brought up from below and then moved
to various parts of the
deck
as required. As stated previous because of the
shape of the track it became imperative that all the fittings that were close
to this
rails
were sited correctly and the
rails
markings adjusted accordingly.
The entire track was cut using Evergreen item 120 sizes 0.5mm x 0.5mm.
Commencing from the stern a straight edge was used to ensure that the first
straight lengths of rail were straight.
To ensure that the width between
rails
was maintained and the second rail
was also straight and free from kinks a simple jig or spacer was employed.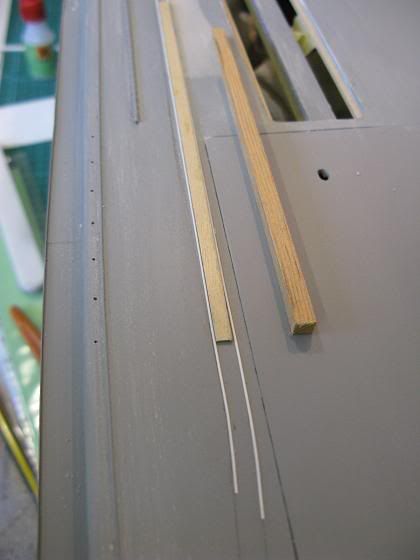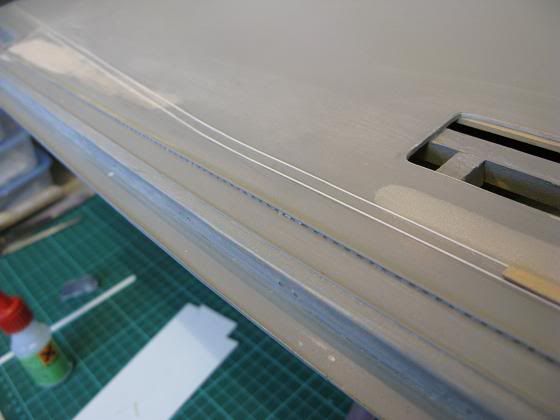 As the track altered direction, slightly smaller lengths of the spacers were used.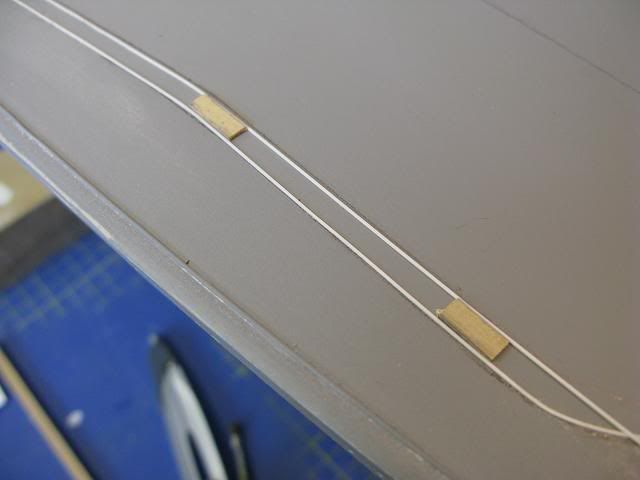 This photo shows how much the track weaves from one direction to another;
it is not a straight line from point A to point B. As mentioned the reason for this
is to work round major fittings such as the cranes and two of the
deck
mounted
ships boats .
Creating the circular portion of the track was relatively straight forward following
the markings and using the small spacers.
A view from amidships following the track towards the bow .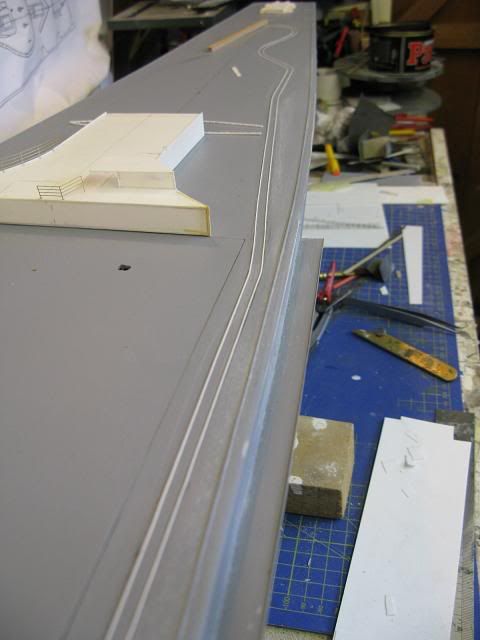 The circle completed
Next SS-N-12 pram track and loading system .
Dave Wooley