Thanks Richard

I nearly screwed up the work I had done on the air intakes: I tried to spray some acrylic putty on the wheelhouse roof to get a smoother finish from those heterogeneous materials, but that thing nearly melted the plasticard

When I came back I found all the plastic parts distorted; as the air intakes are built on a CA-soaked paper frame I could salvage them, but the windshields were CTOL. So, I rebuilt them in cardboard. All in all, I think I saved the day.
I'm not really satisfied of the overall result of what I've done on the roof, but neither willing to rebuild everything.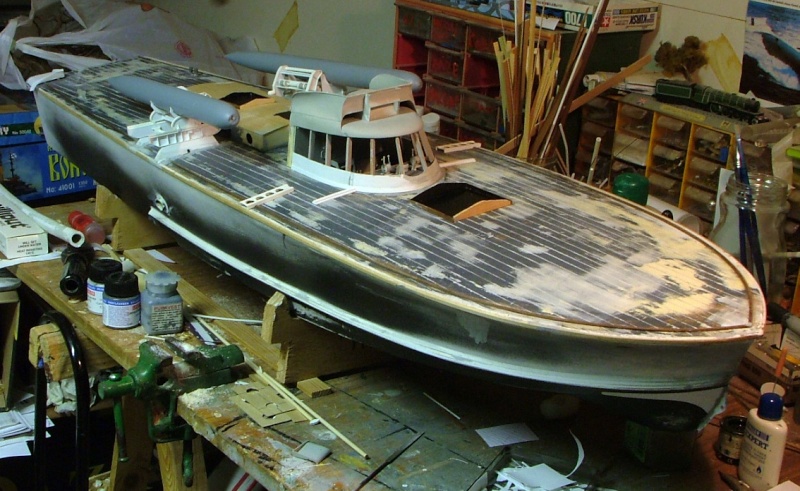 Here's all that I had to mould in resin: ammo boxes, the boxes' stands and the portholes' frames. It's the first time I use sylicone molds and it was a good training.