Starting a new range of highly detailled USN aircraft in 3D printing at scales 1:700, 1:400 and 1:350 suitable for your carriers.
Each reference includes five aircraft of the same type with various configuration: parking, taking off, landing and different payloads.
First batch with F-14A and F-14D :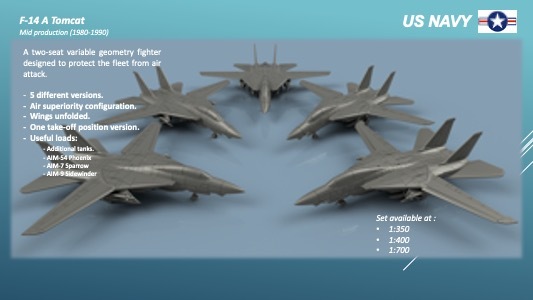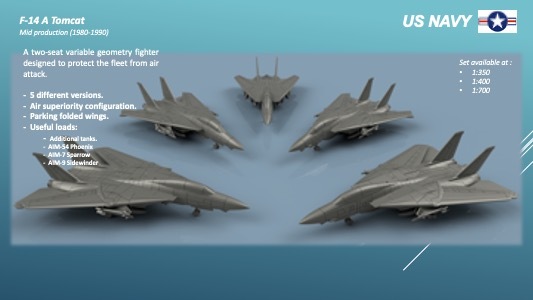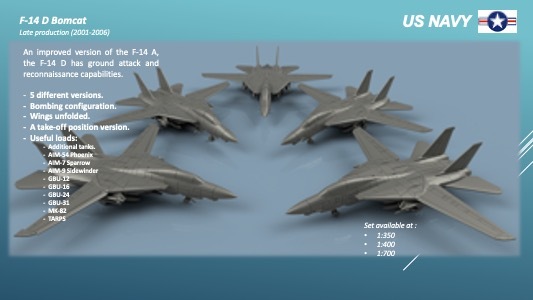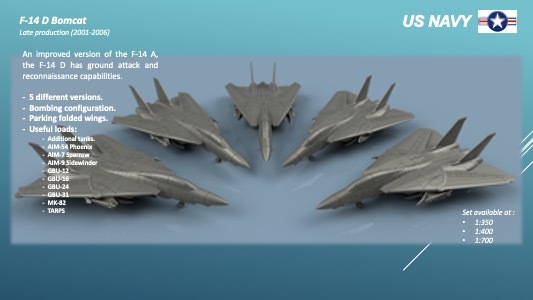 Many more aircraft types with the same presentation will be issued in the coming months
_________________
Maker and seller of resin ship kits and accessories.
Facebook page:
https://www.facebook.com/larsenalmaquette/