Hi All,
Today I found there are some master plans on my working desk.
These are Iowa class master plans from Tom of the Floating Dry dock that I've ordered some weeks ago.
And I've ordered 5 reference books for this class too.
The Baic kit is 1/350 Tamiya New Jersey old or new upgraded kit.
THis New upgraded kit will come at July.
These sets will be released separately as
35007F1 1/350 USS Iowa Modern Detal up set
35008F1 1/350 USS New Jersey Modern Detal up set
35009F1 1/350 USS Missouri BATTLESHIP Detal up set (also base kit is New jersey not Missouri)
35010F1 1/350 USS Wisconsin Modern Detal up set
Each set will have contents as
1. Wooden deck.
Each ship will have each own wooden deck shape.
2. Turned brass parts:
As same contents of previous Yamato or Warspite detail up set, all possible parts will be realized as scribed brass parts. we are trying to realize the Bitt as brass at this time.
3. Photo Etching parts
Mr. S.H. Park is digging for this class research now.
4. Resin.
Veteran also will join some Parts as Yamato and Essex class.
5. Dry Transfer
We've already designed Dry transfer and now wating for printing.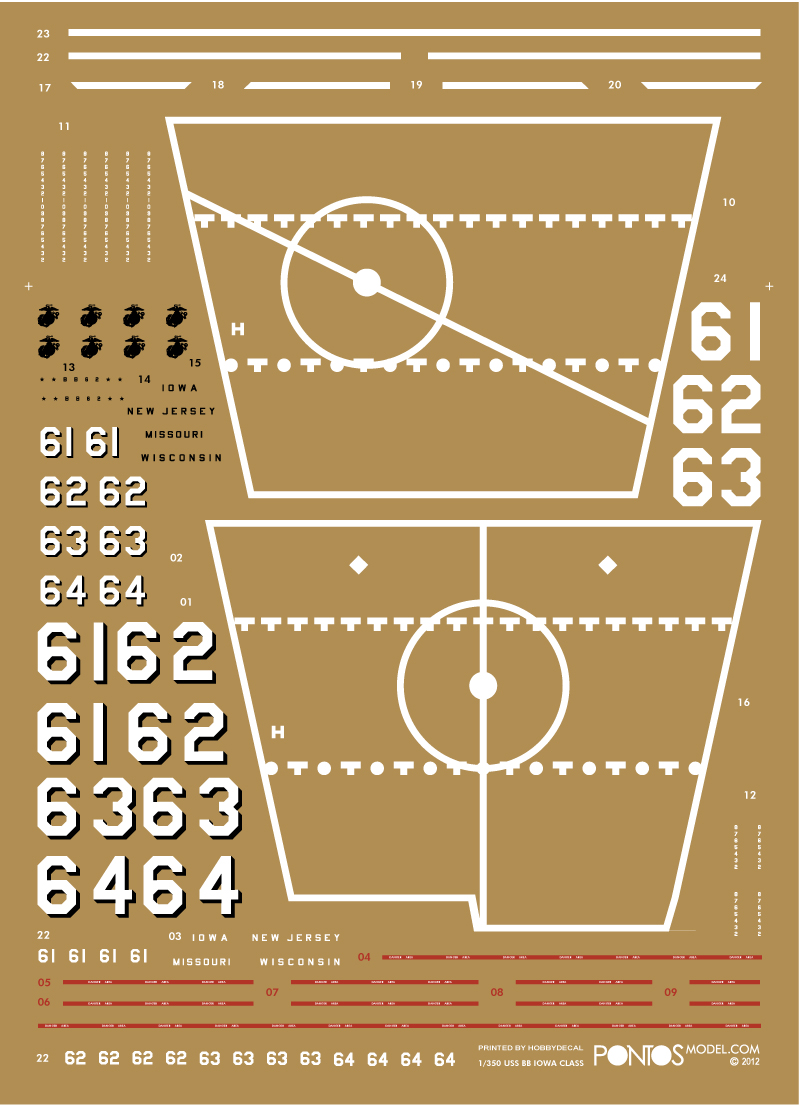 We try to show the first product by July
Keep your eyes on this Thread.
If you have any suggestion or advice, please post and leave message on this thread.
Thank you
Keumho Kim