New from l'ARSENAL 2.0:
Project 1851 Soviet/ Russian nuclear submarine "Almaz" (NATO: X-RAY)
Available at both 1:350 and 1:700 scale
Resin and PE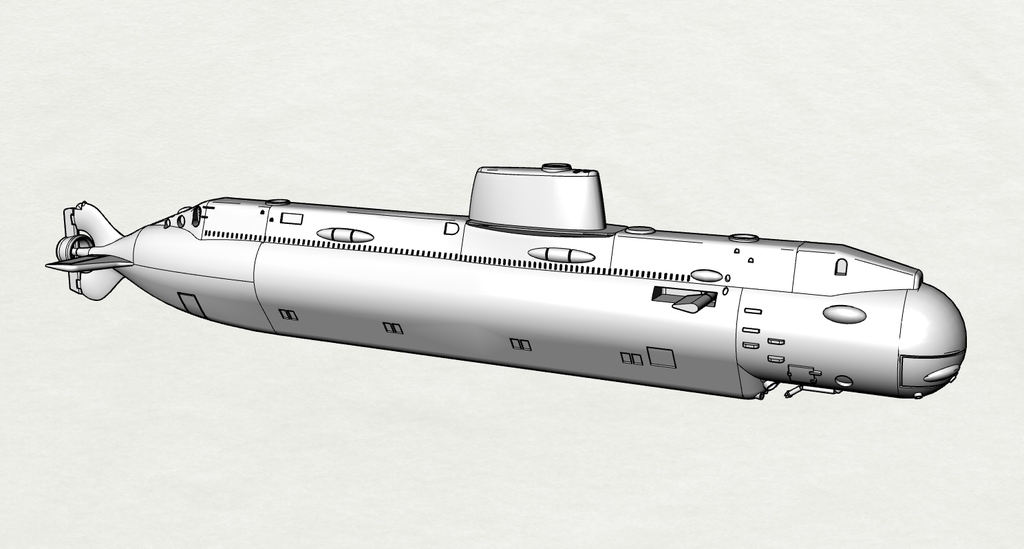 Project 1851 «ALMAZ» (АЛМАЗ ), NATO: X-RAY is a «first rank deep dive nuclear station».
Studied during the early 1980s by Malakhit design bureau, three boats were built in Leningrad. They can operate high depth divers and ship a diving chamber.
About 40m long with a displacement of 550t (surface)/ 1,000t (submerged) they have a thick titanium pressure hull and a 10MW nuclear propulsion plant. The boat standard diving depth is believed to be 1,000m.
Three boats entered service between 1986 and 1995: AS-23, AS-21, AS-35.
They belong to the 29th submarine brigade of the North Fleet based in Olenya Guba, near Poliarny in the Kola inlet.
The Almaz can be operated as «parasite» sub under a specially modified large boat. To this purpose, former Delta III SLBM sub K-129 Orenburg (former Project 667BDR «Kalmar») was modified in 1994.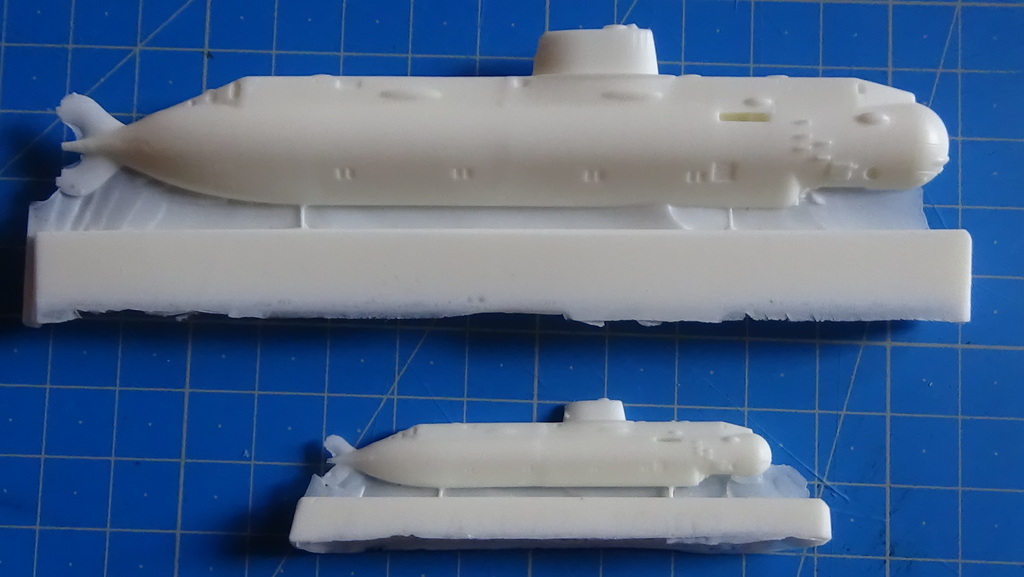 The Delta III is available from Polar Bear (1:350) and OKB Grigorov (1:700). Sub adapter has to be scratched:

1:350 available here:
http://www.larsenal.com/project-1851-al ... 2x32305099
1:700 available here:
http://www.larsenal.com/project-1851-al ... 2x32305129
NOTICE:
Dear customers,
L'Arsenal is closed until September 6th. The whole team is on vacation and will be back in great shape to present you with new items. We would like to thank you particularly for your understanding and patience during the last six months which have not been easy in terms of availability. Everything is starting to get back in order ... To thank you, we offer a 10% discount on all your orders until September 6th

Use the code:
VACANCES

Mélaine