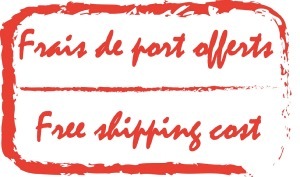 Dear customer,
L'Arsenal 2.0 will be closed from July 27th to August 6th for Summer holidays.
I'll reply to your questions when I come back and there will be no shipment until August 7th.
During the same period (07-27 to 08-06) every order online will gain FREE shipping (no tracking or insurance parcels only)
Mélaine, owner of l'Arsenal 2.0.
http://www.larsenal.com/?PGFLngID=1