Greetings all, hoping you all had a Spooktacular Halloween.
We have been busy here in the Kraken's lair on the 1/350(1/700 & 1/600 soon to follow) HMAS Canberra in her August 1942 fit. This 3D printed set is designed to turn your Trumpeter Kent or Cornwall into the famous Australian Cruiser when she participated in the Guadalcanal Landings and ultimately her demise at Savo island. Right now it's shaping up to be a 27 piece set with pretty much all superstructure from the deck up being replaced with the exception of the turrets. Design has been finalized and is just awaiting test prints which we are squeezing in between orders, once these check out it will be flank speed ahead to get it into the web shop.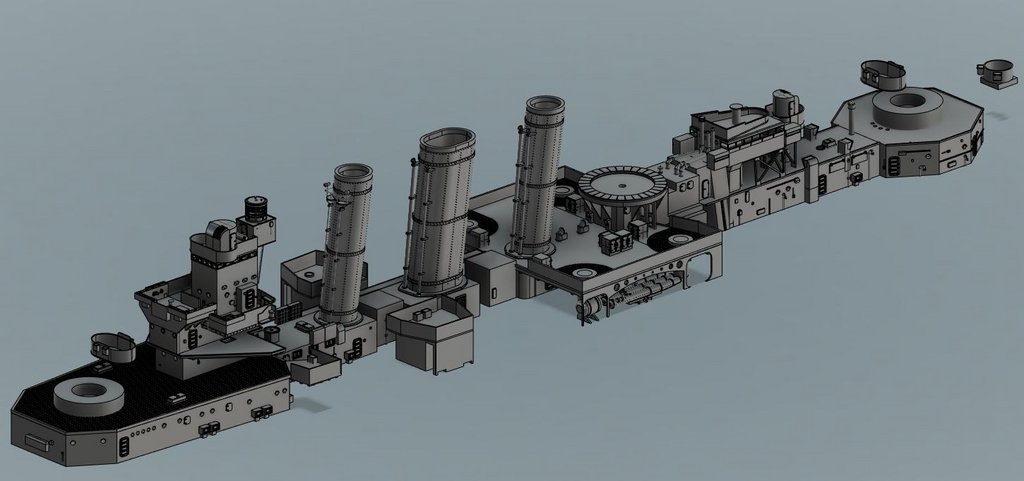 What we call the 99% Render, more or less how the kit will look with exception of any tweaks done after test print.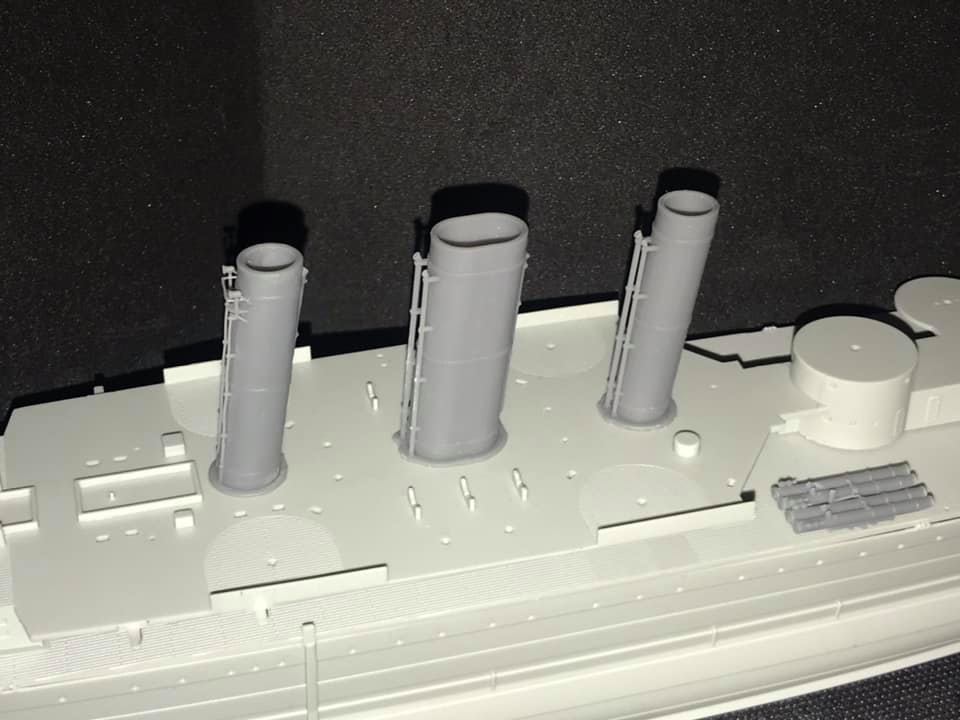 The Australian Kent's Funnels were 3 feet taller than their RN cousins, so this kit includes three new funnels with correct piping and sirens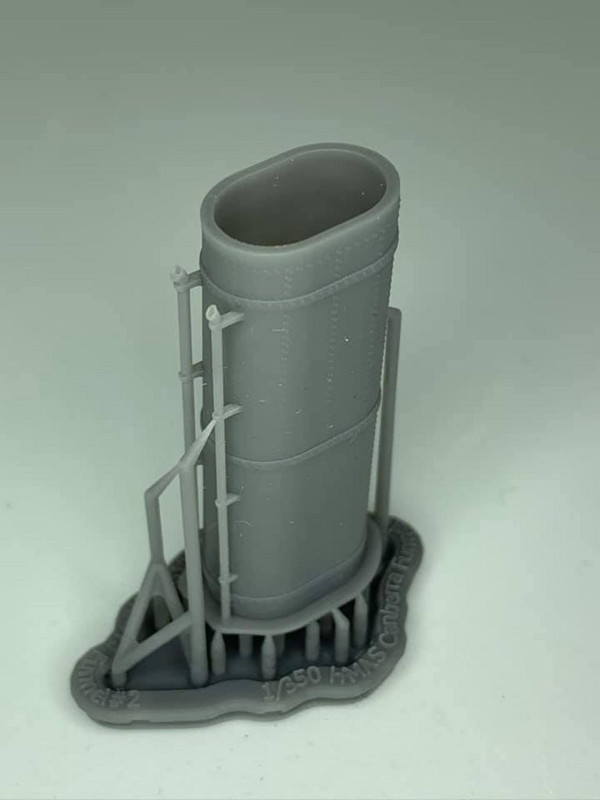 Details of the funnels, they are hollow and have subtle rivet detail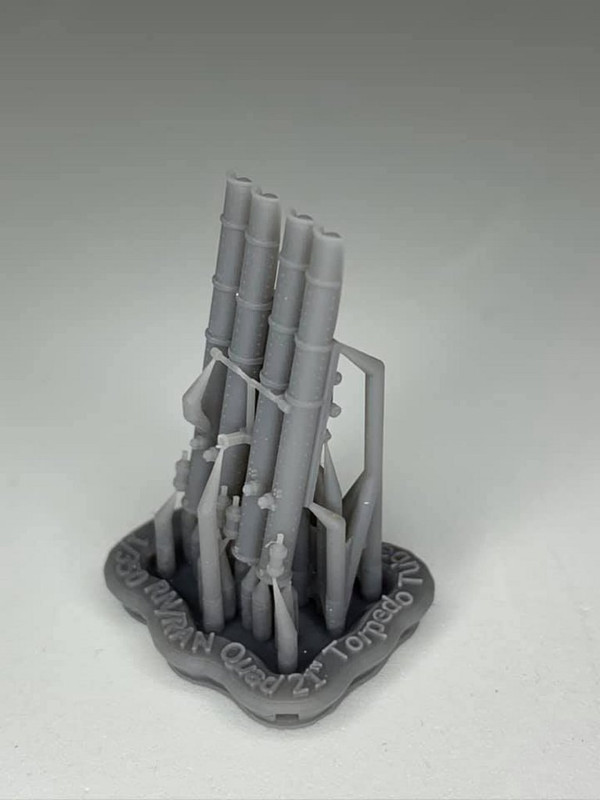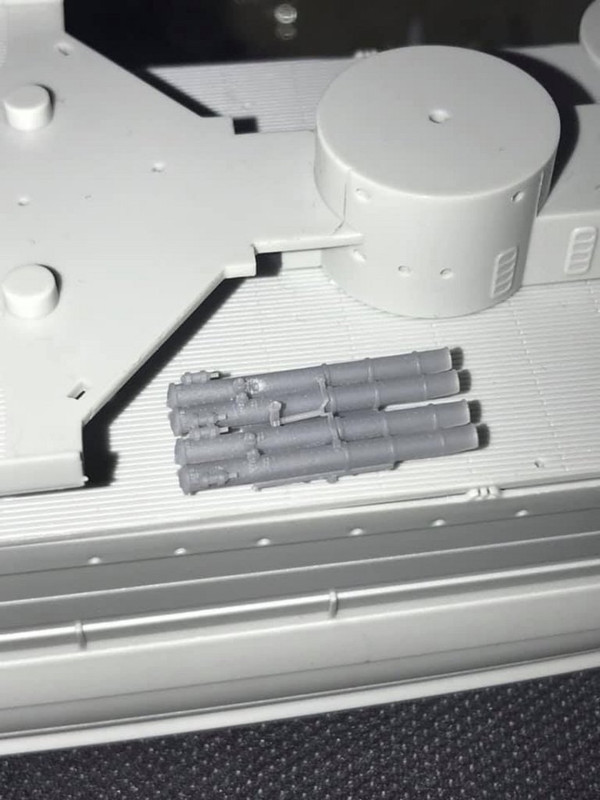 The Trumpeter kits do not include the Quad 21" torpedo tubes carried by the Canberra at this time. A set of 2 of these will be included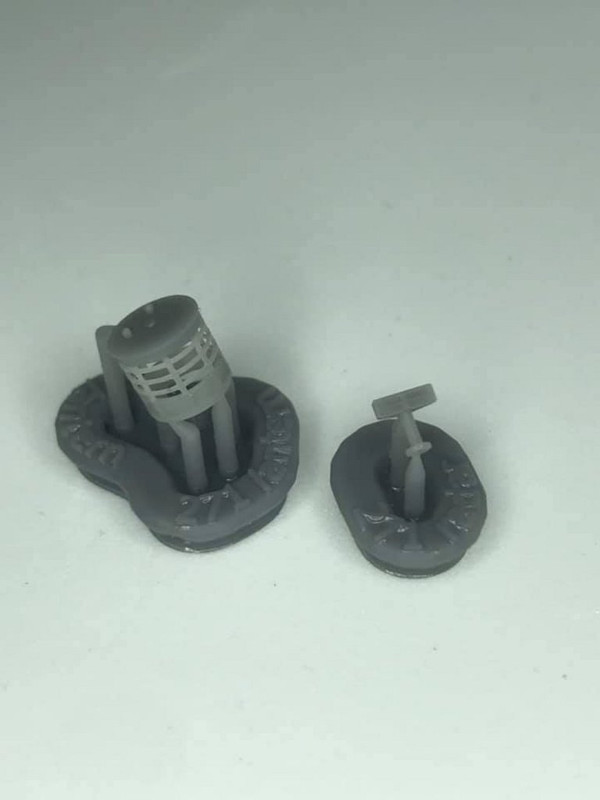 In May of 1942, the Canberra was fitted with a RN pattern Type 271 "Lantern" Radar behind the bridge. We have been able to capture this array in fine detail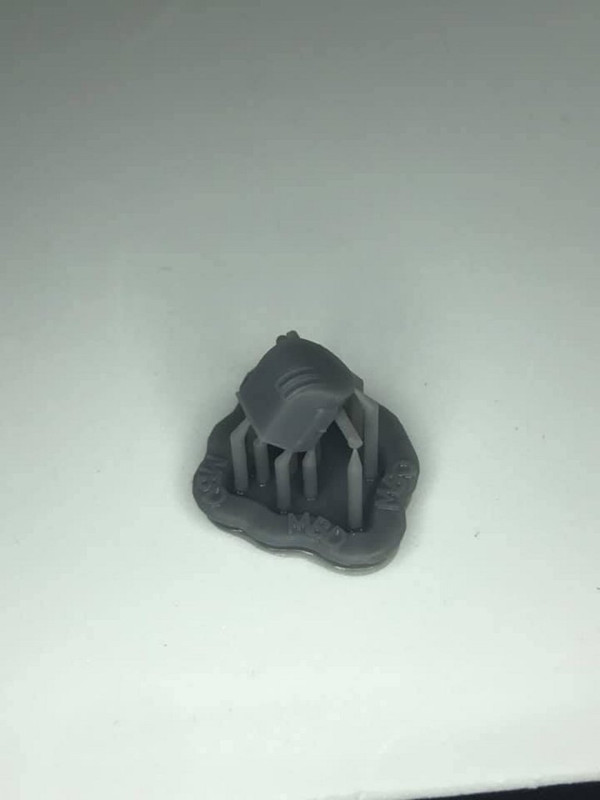 Canberra also carried a different MBD than the one included with the Kent kit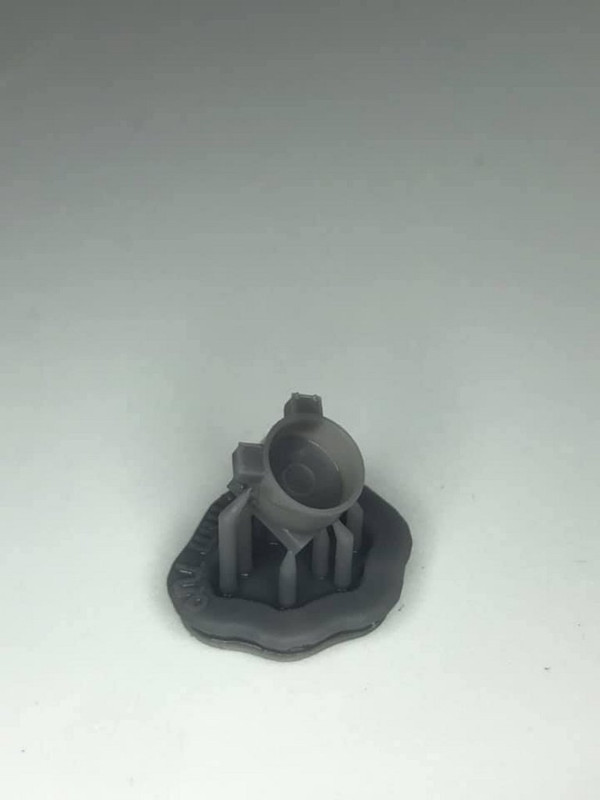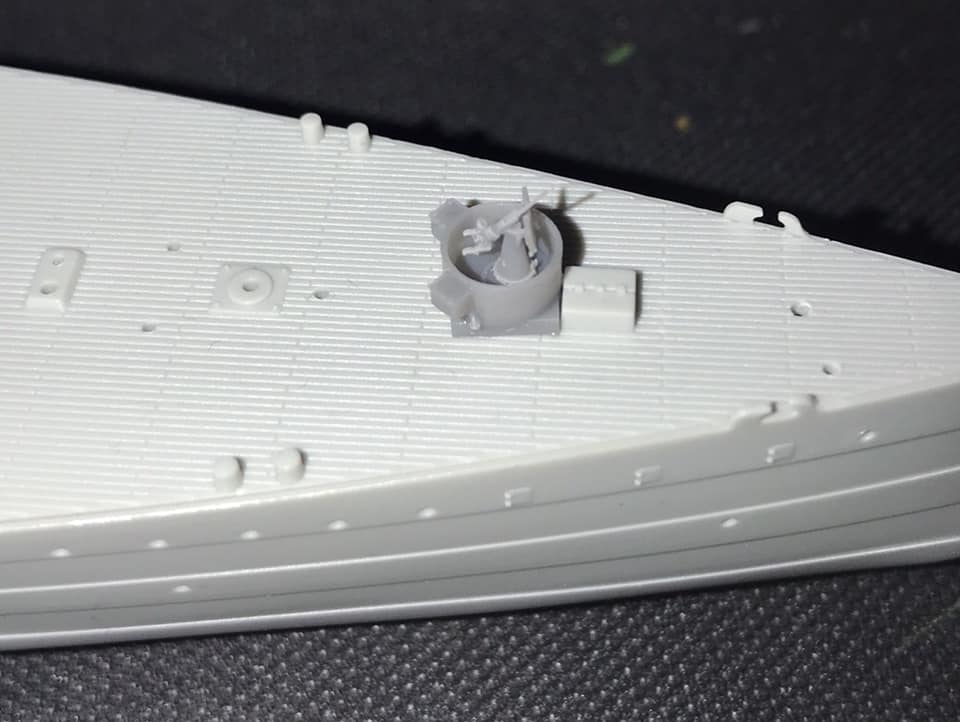 Prior to her loss, she had a 20mm gun & tub mounted on her stern. Also seen removed from the print raft and fitted with a Red Devil Design 20mm* for feel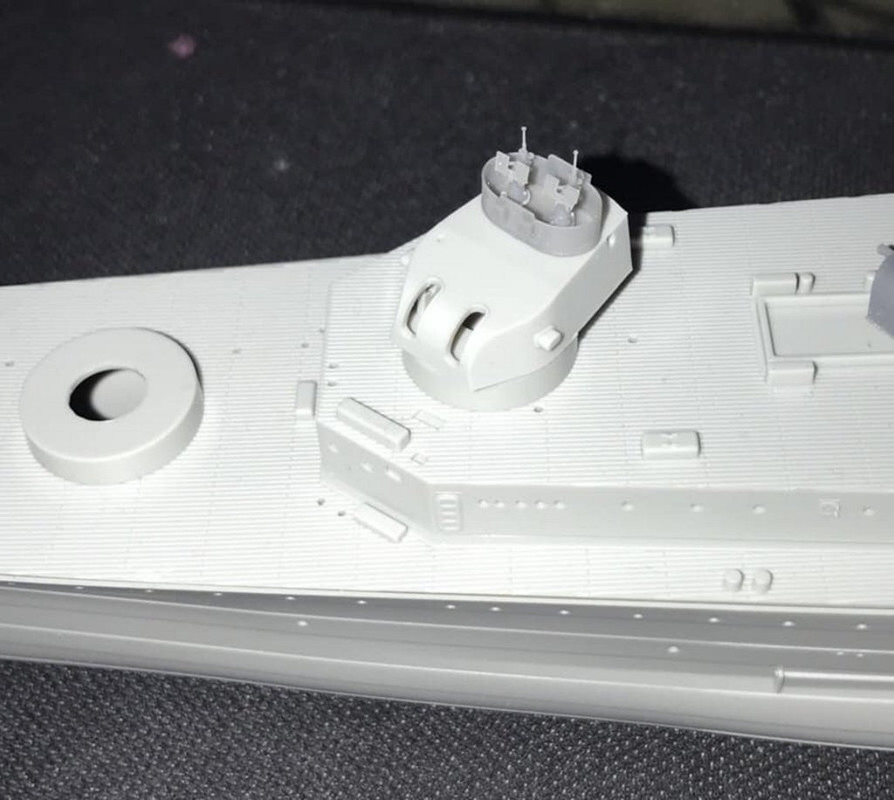 She also carried a pair of 20mm gun tubs atop her super firing turrets, two of these will be included and one of them is seen here with a pair of Red Devil 20mm's* for feel
*20mm's are not planned to be included at this time but are available separately in the Web Shop
Goal is to have the kit ready for order by the second week of November. As parts are clearing the test print we are developing a full set of instructions to accompany this set to aid the modeler in adding the most accurate 1/350 version of this ship to their collection.
Thanks for looking!
Matt