to modelwarships.com!!
Ships of that era often had amazingly complex rigging.
Much of which was flag signal halyards to the yards for communication
as well as the shrouds to various levels of he tall masts to make them stay up
along with rigging fwd and aft to give the masts stability in that plane
coupled with the funnel stays etc
Your best bet as a starting point will be photos of the period.
a specific rigging diagram I cannot think of at immediate moment -
... as a guideline to what she ( may have !! ) looked like earlier in her career...
herewith a couple of images of my model of Tsesaravith in 1/700 scale I built back in 1999.
( 35 mm scans ! ) hence not amazingly sharp...
Kind regards
Jim Baumann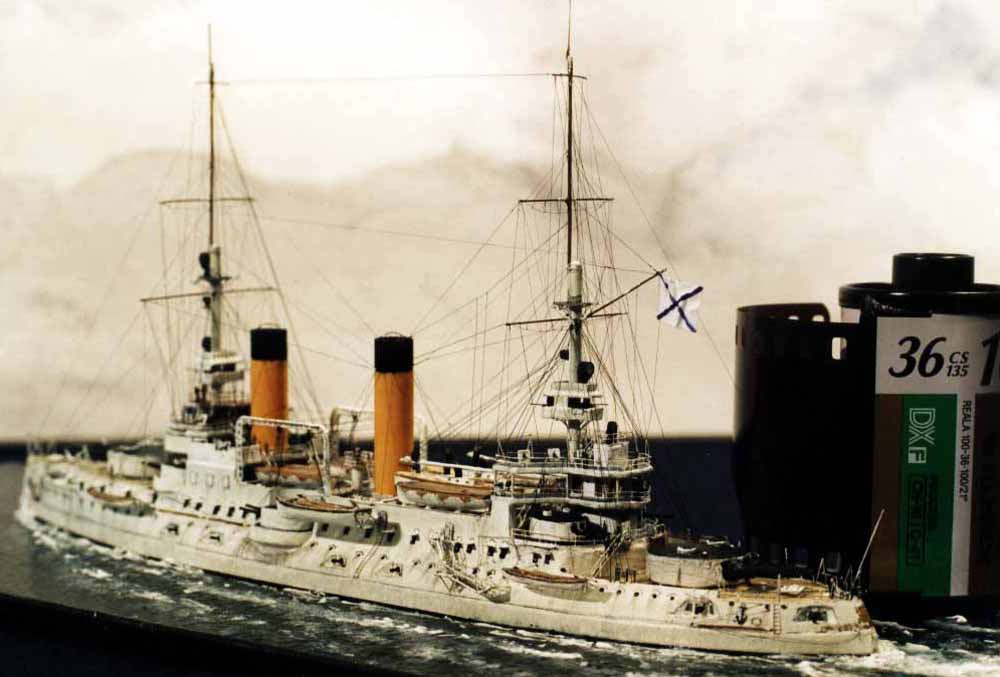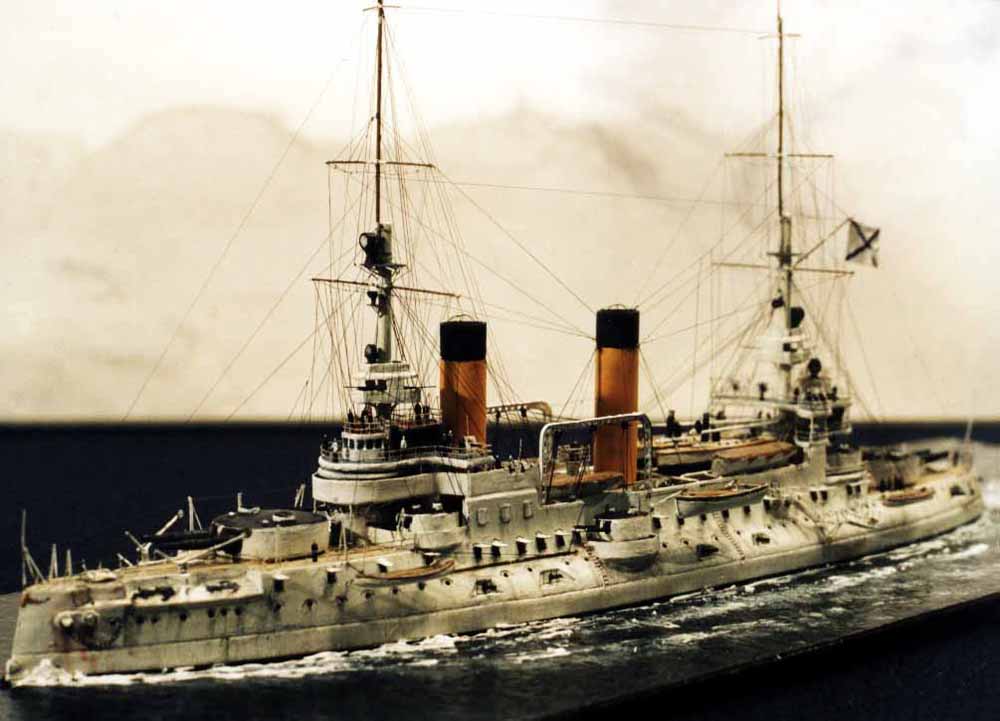 _________________
....I buy them at three times the speed I build 'em.... will I live long enough to empty my stash...?
http://www.modelshipgallery.com/gallery ... index.html
IPMS UK SIG (special interest group)
www.finewaterline.com