I'm pretty sure on the image of USS NEW JERSEY I posted, the guns were elevated for the underway replenishment going on. You can see that the small crane being used was just about under one of the mounts. Plus with several lines being passed between ships, and if the seas were rough, the possibility of getting them hung-up on the barrels is less with them elevated. As I reviewed a bunch of images I have for examples below, I noted that cruisers and battleships refueling destroyers, elevated their guns in this same manner.
On destroyers, having looked at a lot of destroyer photos during WWII, the position and direction of the single mounts varied all over the place. If the ship was in alert to possible action, particularly in the South Pacific in 1942-43, the mounts were positioned in different directions and elevated at about the mid-point. I always assumed this was done to be able to quickly respond to a possible air attack.
During resupply and more often during personnel transfer "zip lines", the barrels can be elevated or even depressed. I have seen the 52 mount 5-in gun barrel elevated and used as anchor point for a transfer zip line on at least one destroyer!!! But that wasn't all that common. I have been looking for that image, but found another one. The one I remember has the line tied off mid midway up the barrel. Also, I did spot one where for some reason they are tying a line to the barrel on the 51 mount. See below. Many times while a crewman is being transferred, refueling may be going on as well, so multiple lines need to be tied off.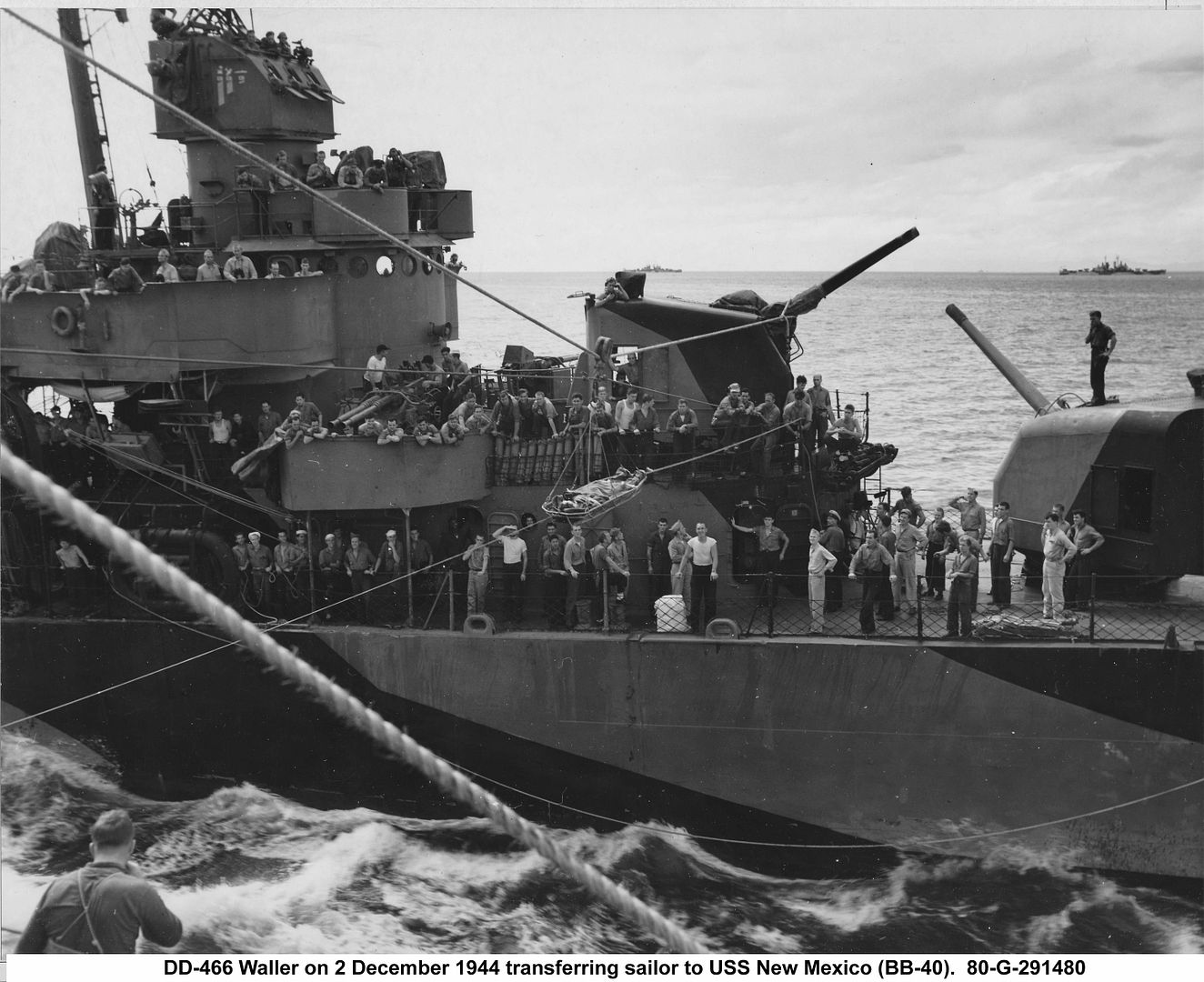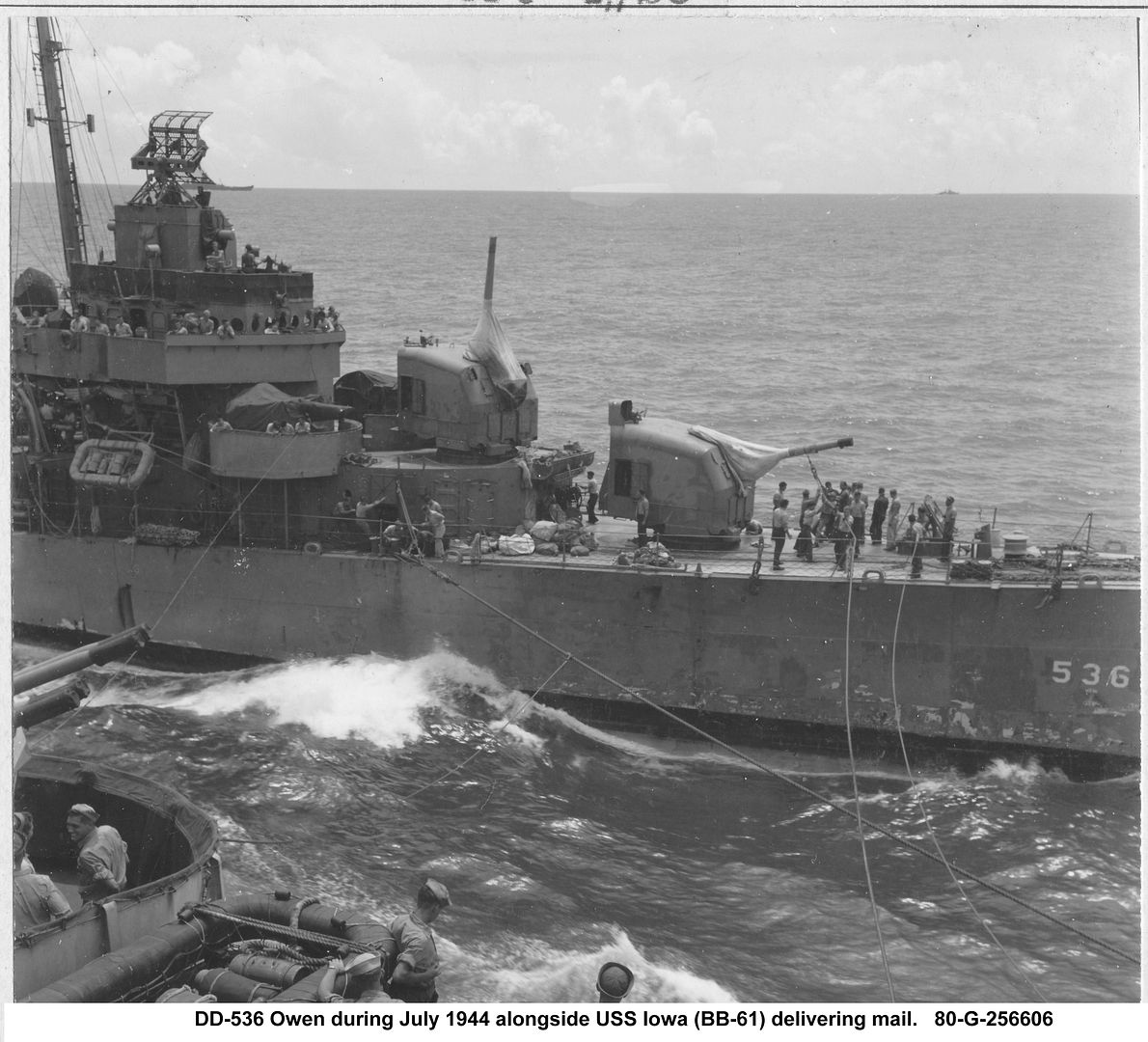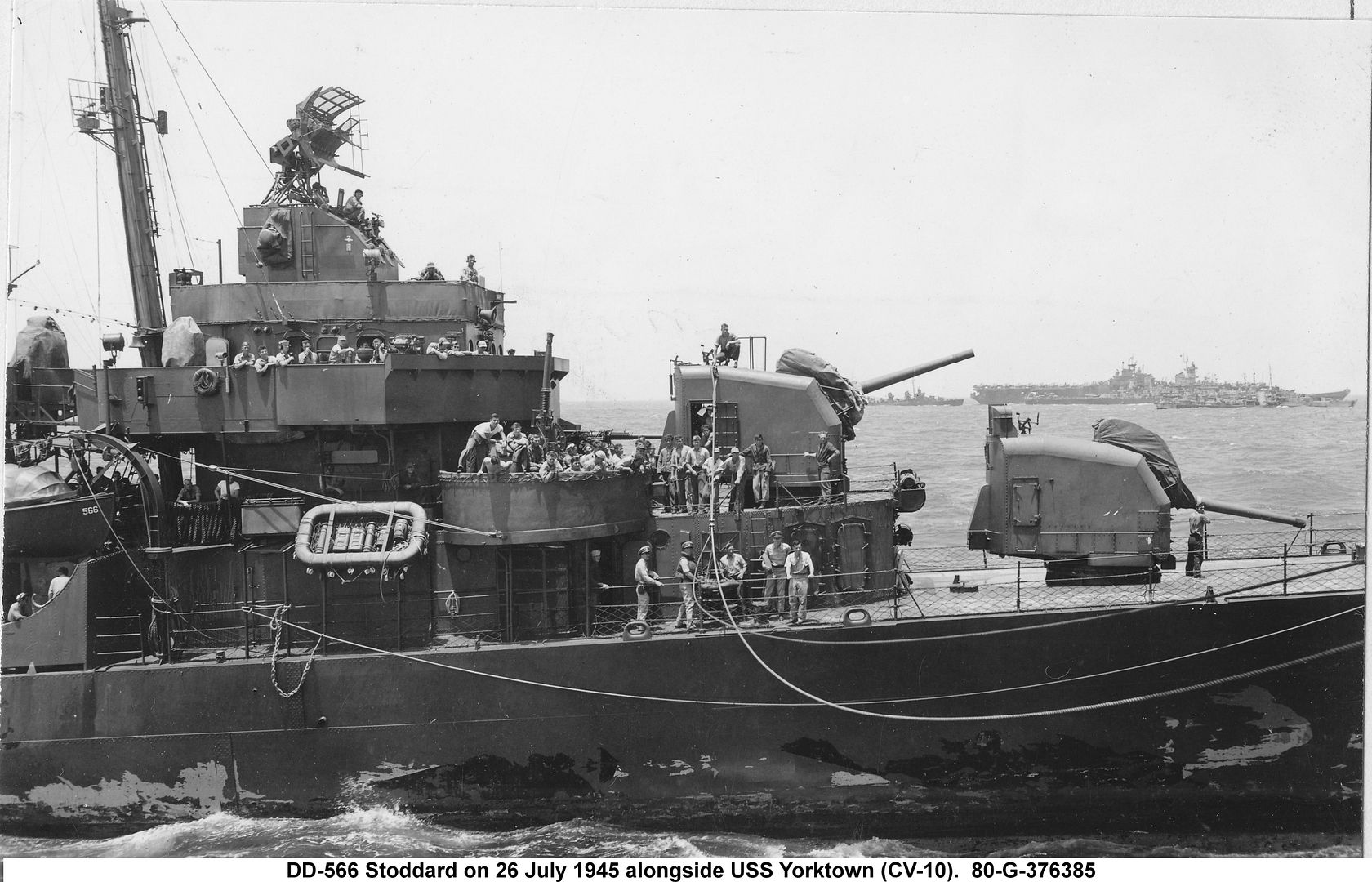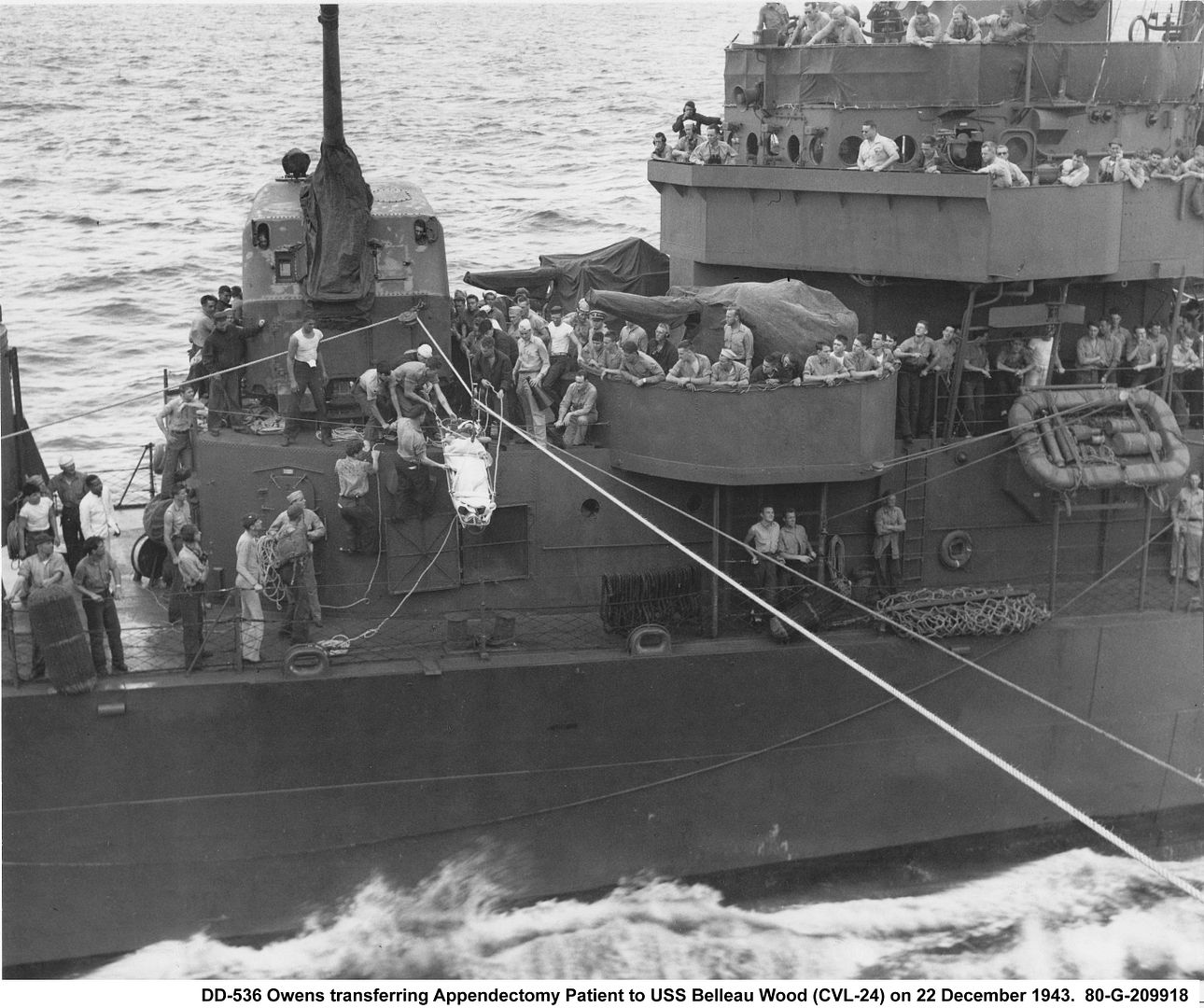 During post Battle of Santa Cruz transfer of USS HORNET survivors from USS RUSSELL to USS NORTHAMPTON, they had up to FOUR zip lines running at the same time. None of the zip lines was tied to the gun barrel, but one was tied off to 52 mount shield. Using the 52 mount shield, on the front, side, or rear, as a tie-off point was pretty common.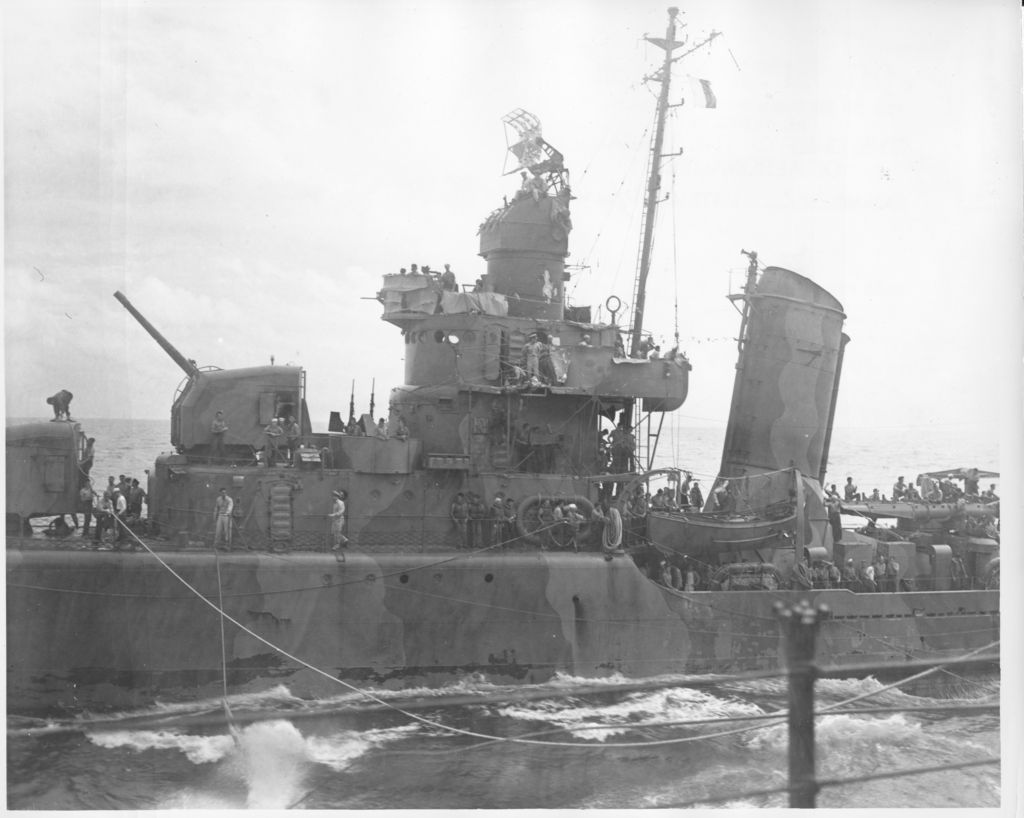 Elevating the wing 5-in guns during refueling even in the 1950s was common practice.