UPDATE 55
Good Evening Everybody!

I've been pretty busy over the last week, but have still managed to find time to make progress on Bertholf from time to time. My focus has been on the hangar aft bulkhead, starting with the loud speakers. I wasn't sure the best way to go about it, but in the end I decided to use a polyline that I first drew flat on the bulkhead…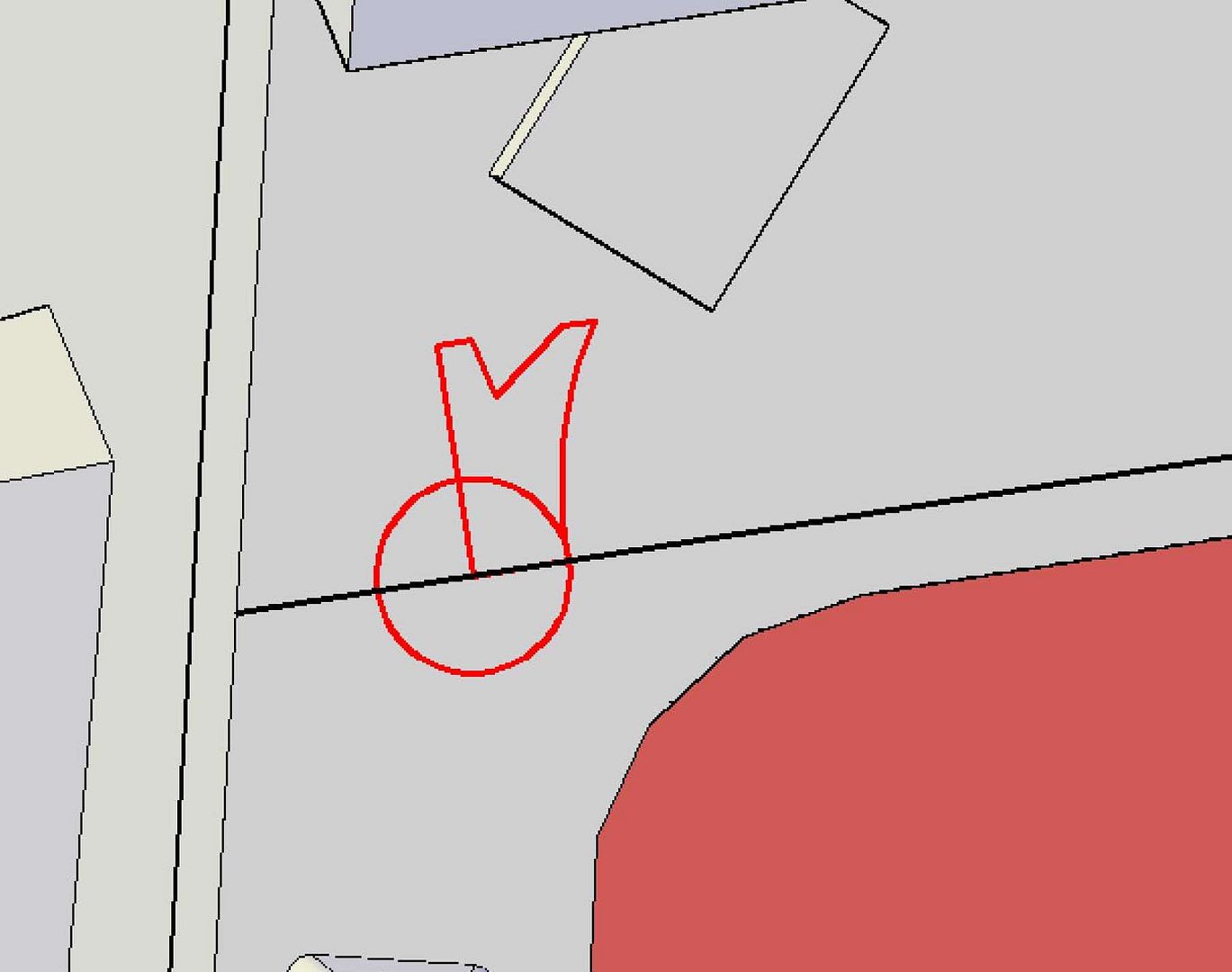 …Then rotated 90 degrees…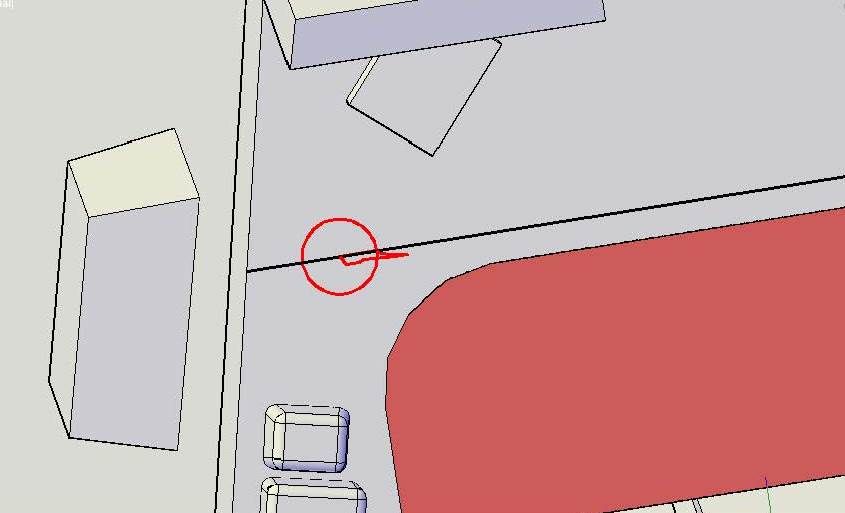 …Before revolving it about the circle.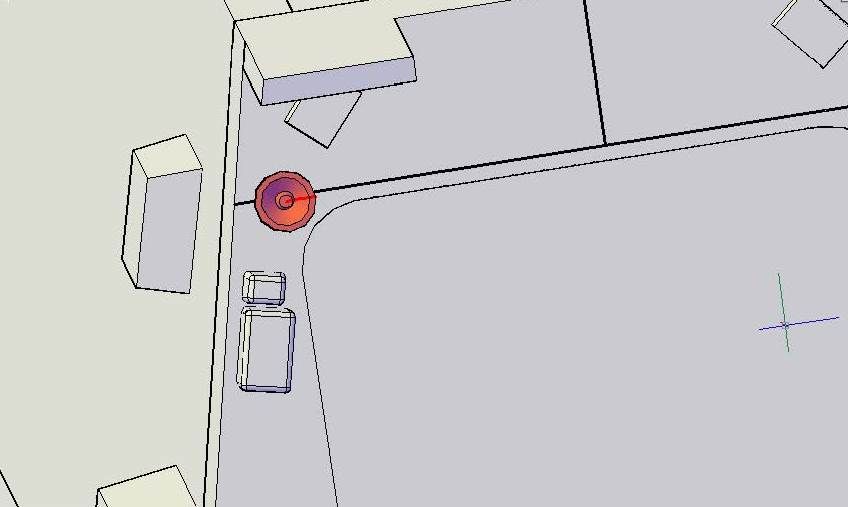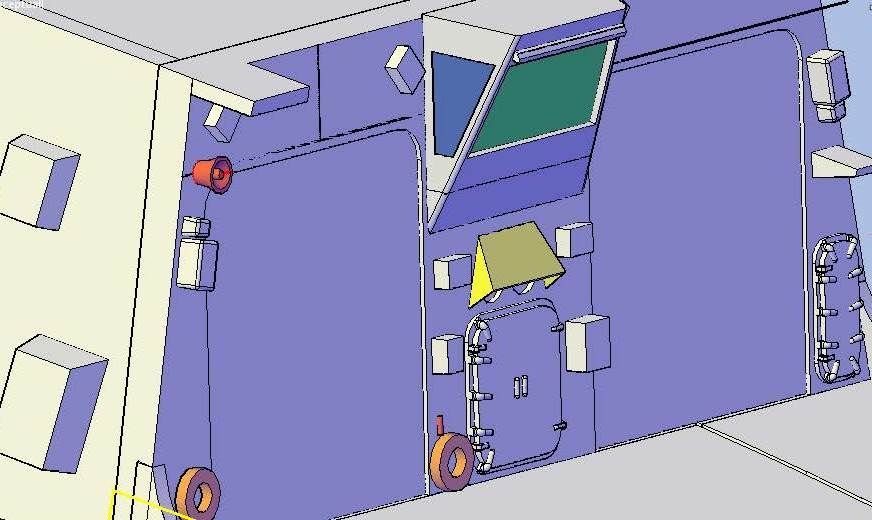 I then colored it gray and mirrored it to the other side.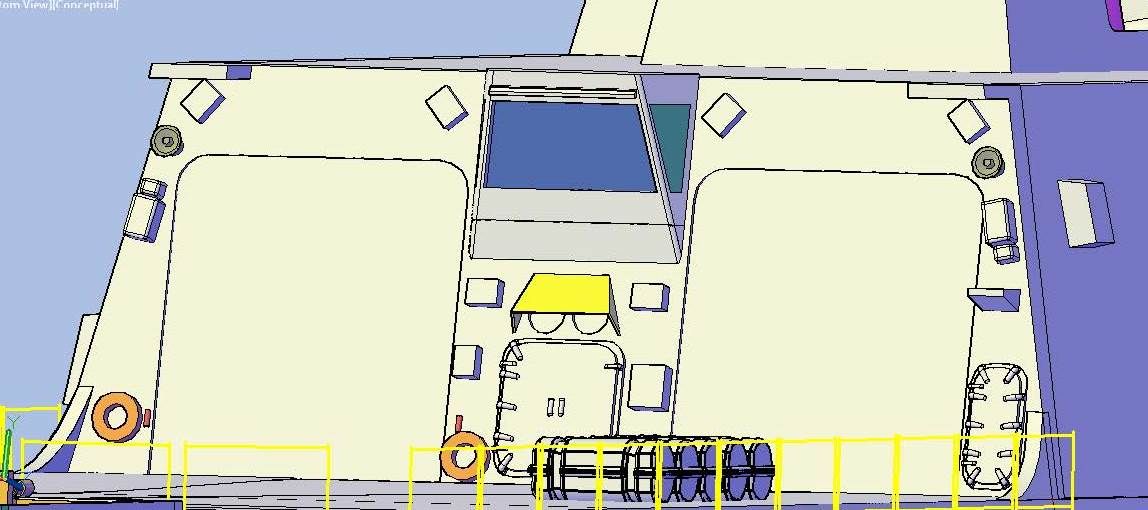 Next I added what appears to be a warning light on the starboard side of the hangar access doors. The light essentially consists of 2 lofted circles, the large of which I diced and sliced and removed the interior section, before joining everything together.
I then mirrored it to the port side of the doors.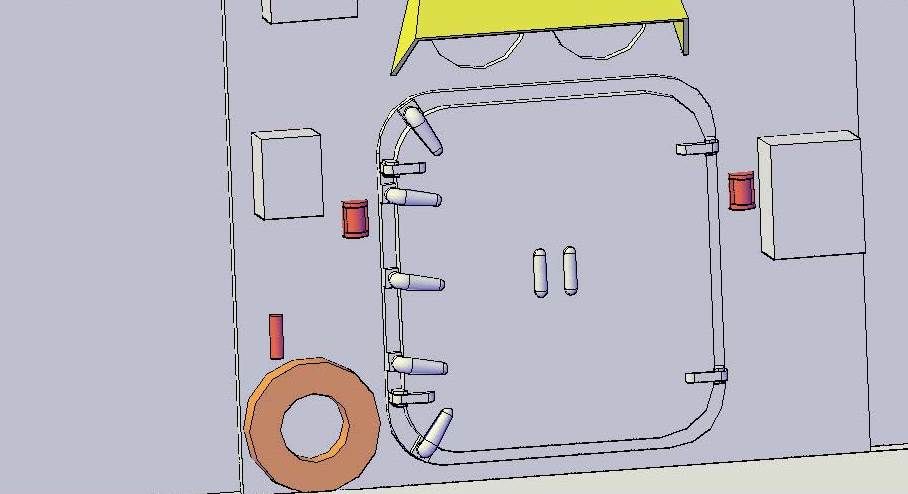 Next, I made the little capstone shaped object on the lower platform on the starboard side.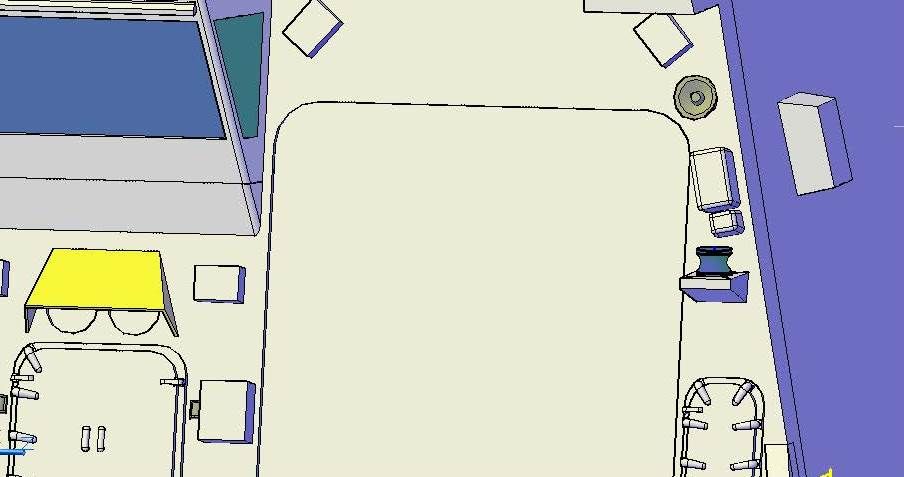 This was followed by the signal light over the starboard hangar door, which I started using an extruded rectangle.
To this I added an extruded circle in the middle, and then added a curved polyline…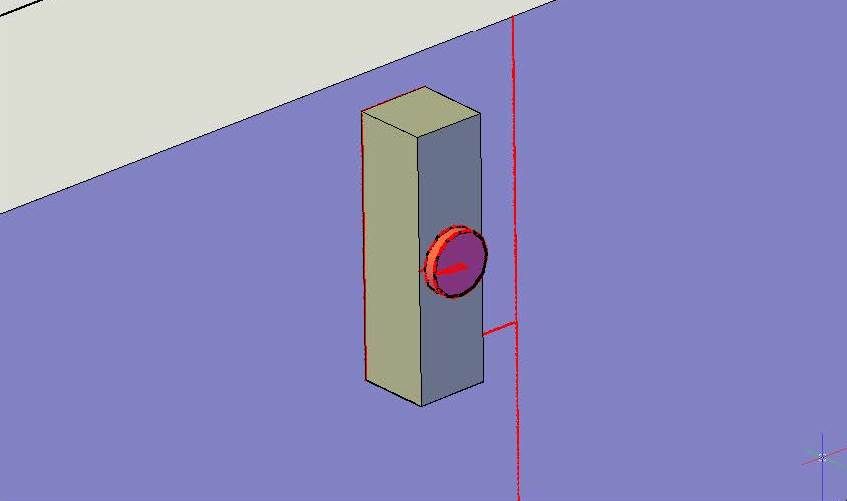 ..Which I revolved and added to the extruded circle before copying it all up and down and recoloring them.
After this I added the camera on the starboard side, starting with the base, which is again an extruded rectangle.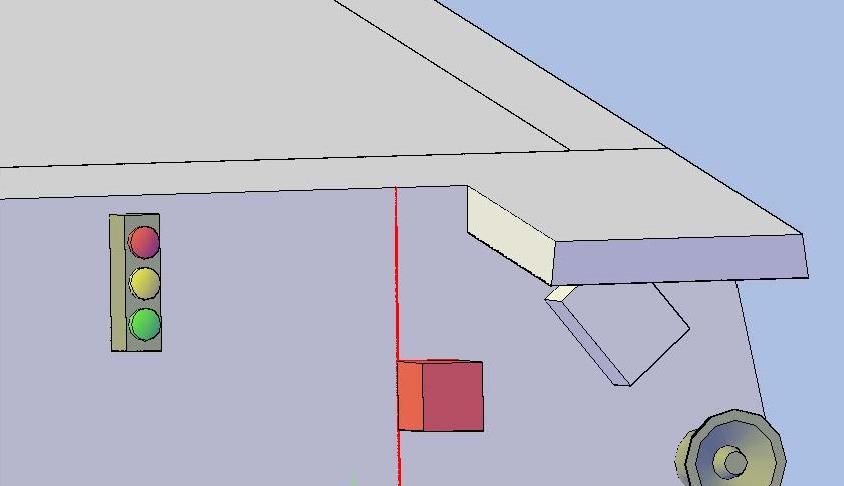 The body was next and consisted of a series of lofted and extruded shapes that I didn't document well.
The camera itself was next and was an extruded rectangle that I sliced and removed the end of.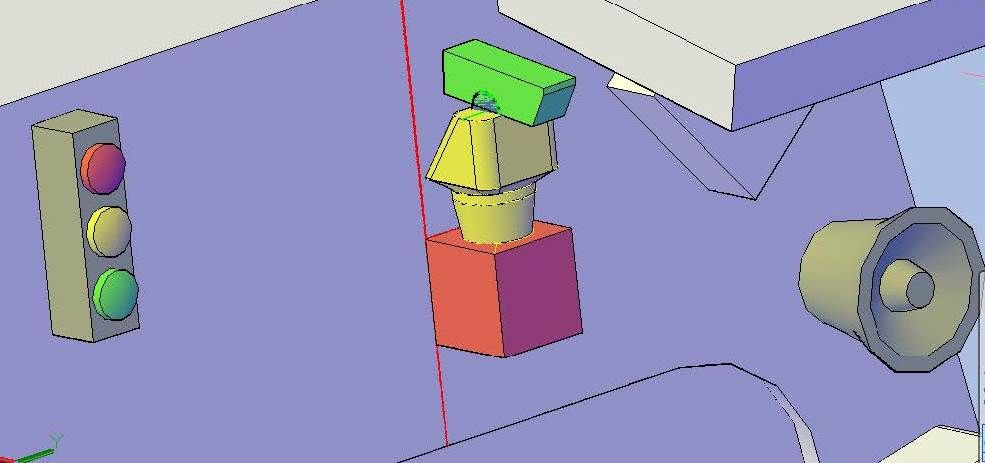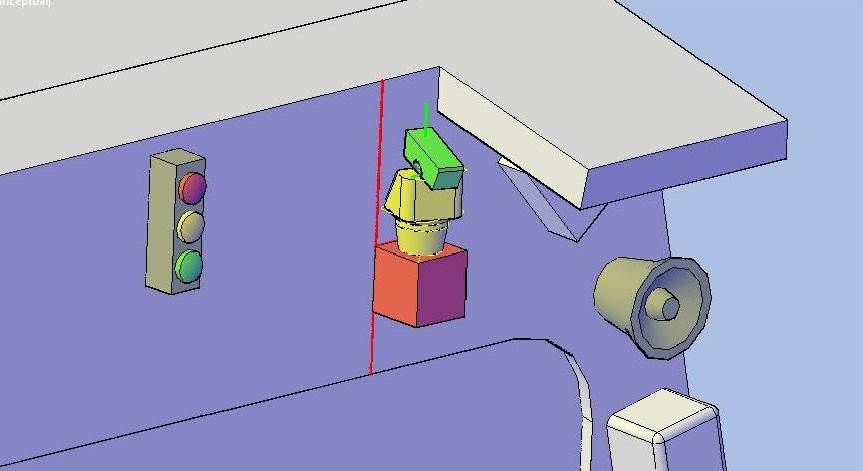 I then joined everything together and recolored it white…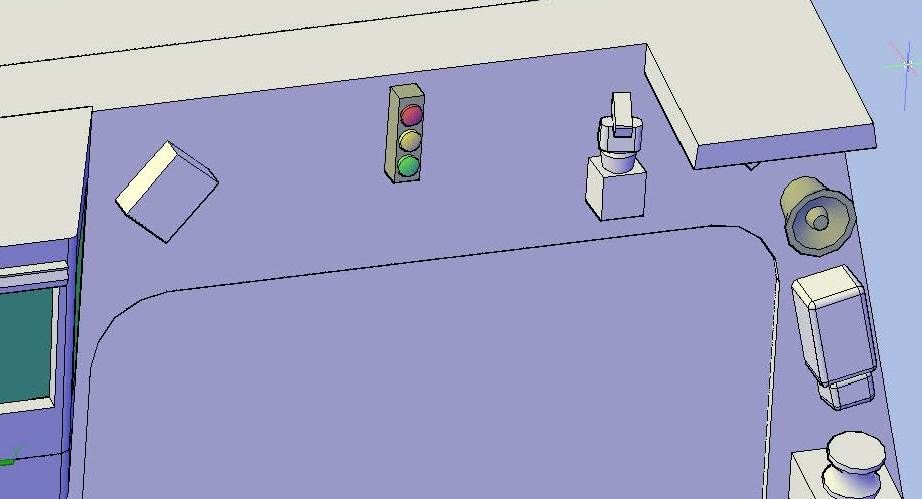 …Before mirroring it to the port side.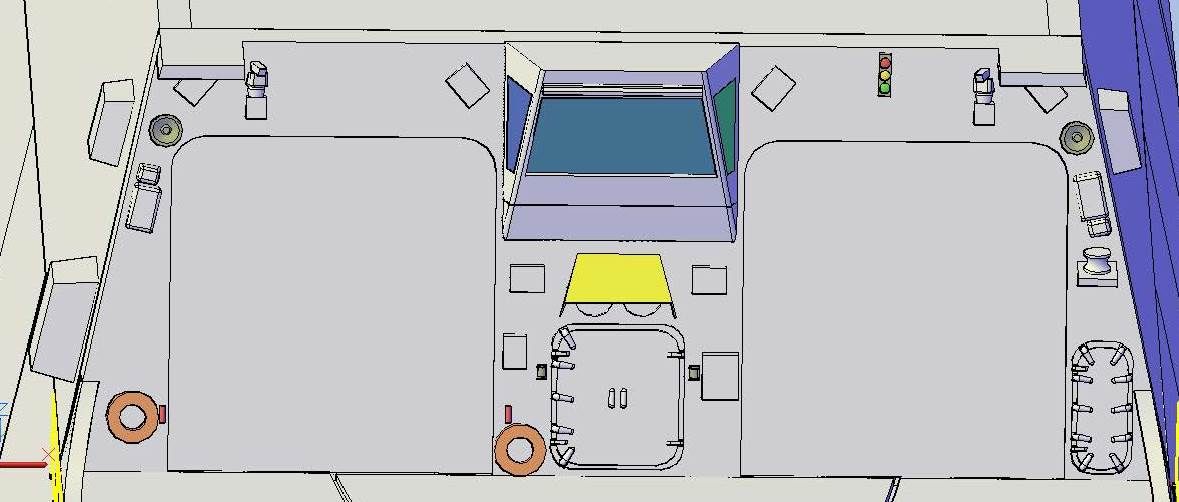 Next I added the lights along the top. The best picture I had to accomplish this is shown below.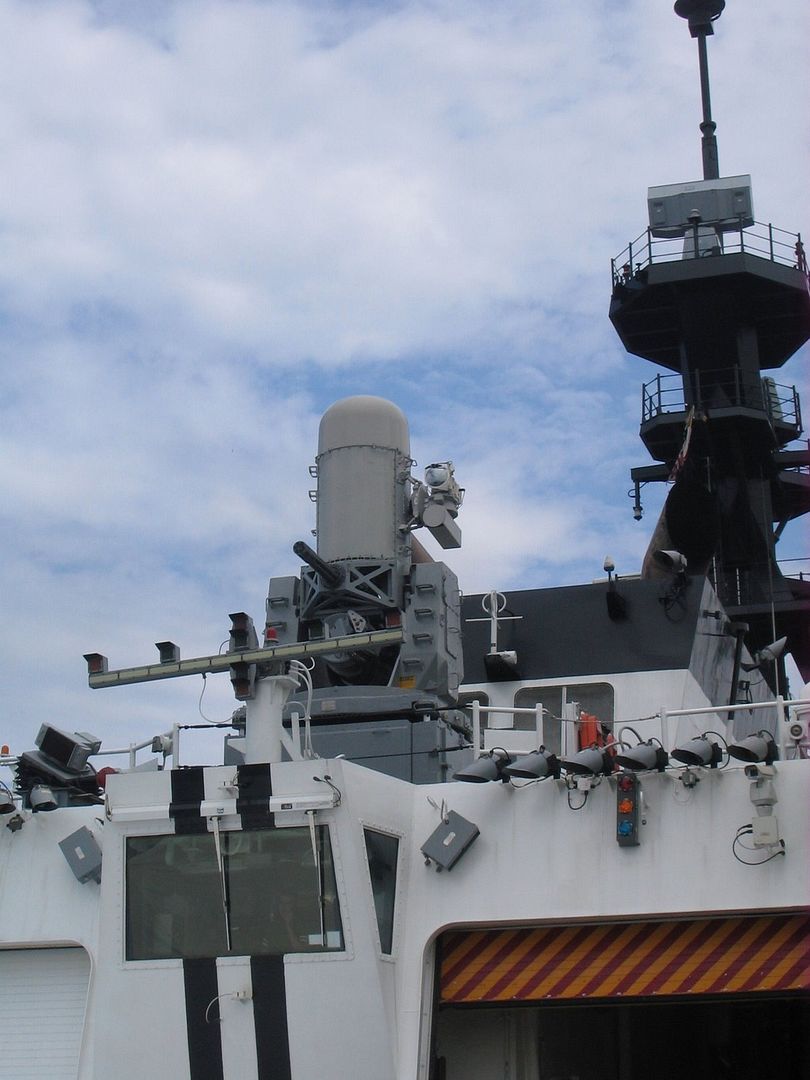 I started by drawing positioning circles.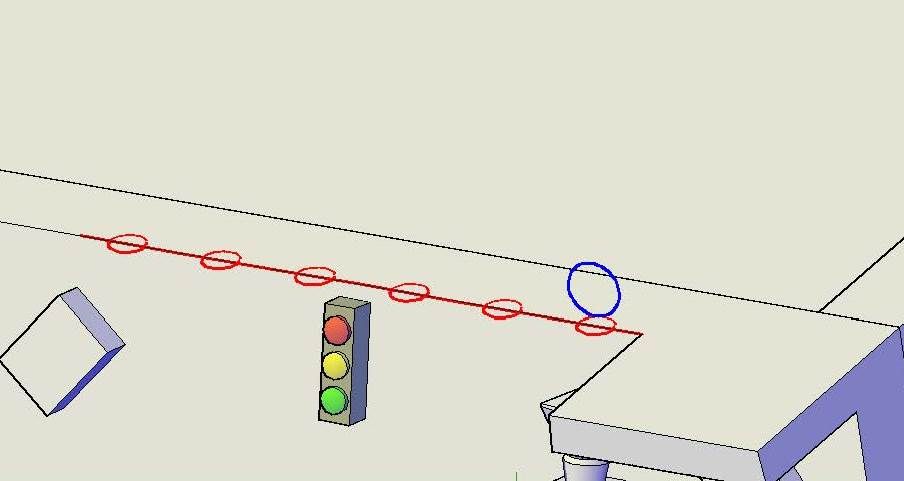 The lights themselves, I made using a sphere and an extruded circle.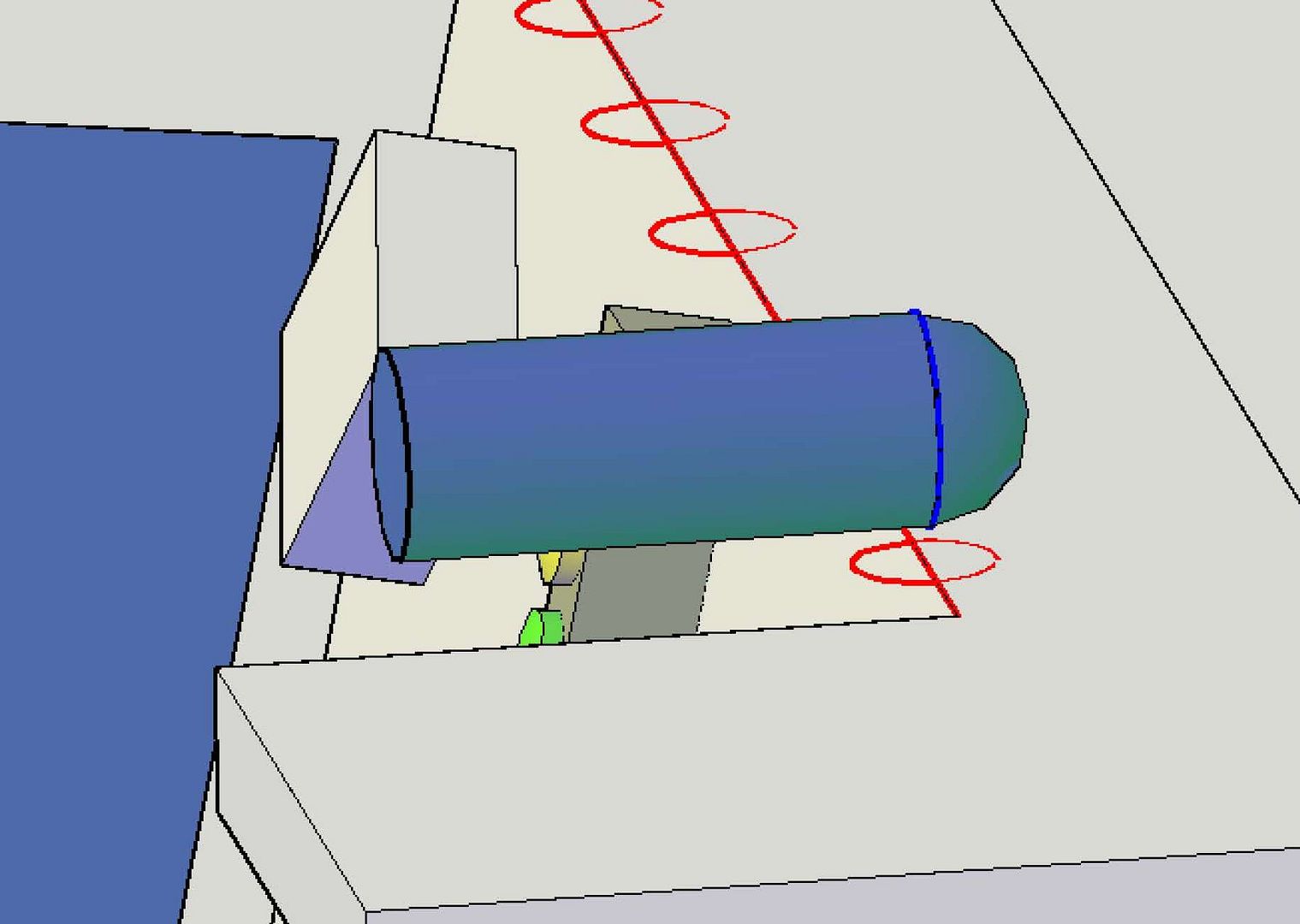 I then sliced the extruded circle to more or less match the pictures, rotated it vertically…
…And horizontally…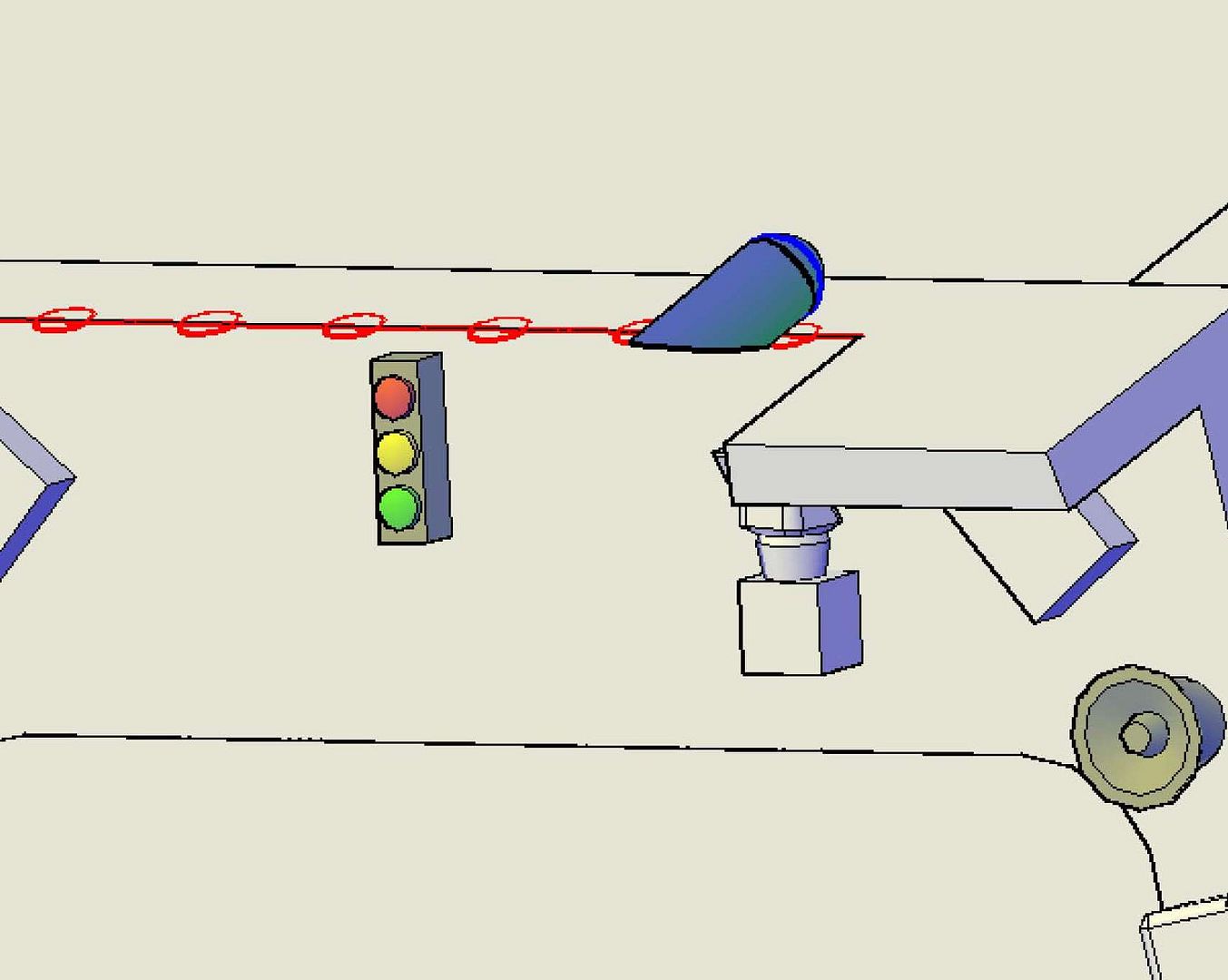 …Before copying it to the other locations on the starboard side.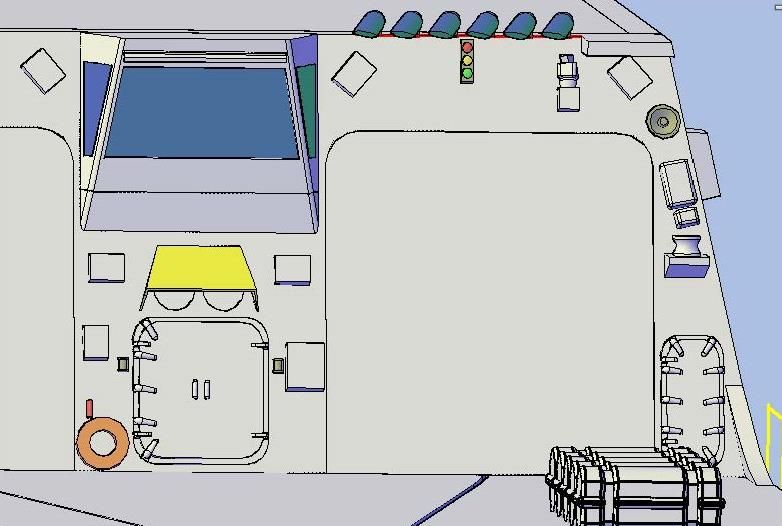 To attach the lights to the structure, I had to use a little modeling license again, due to the small size. I didn't document the process, but the images below show the results.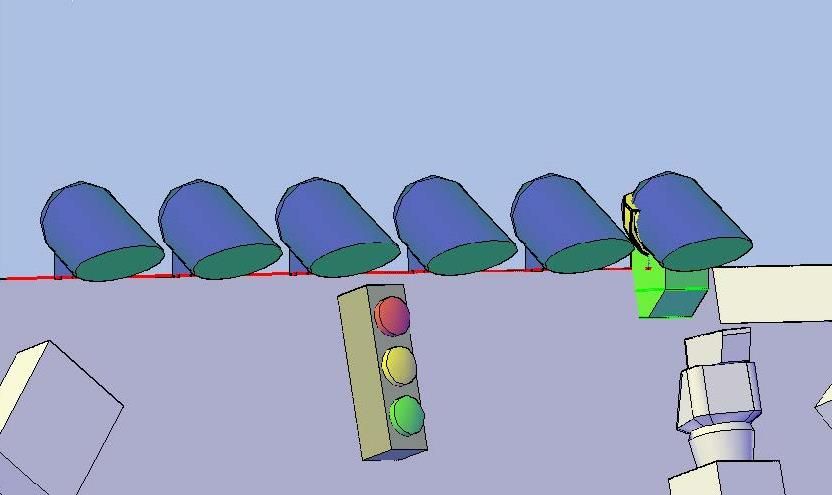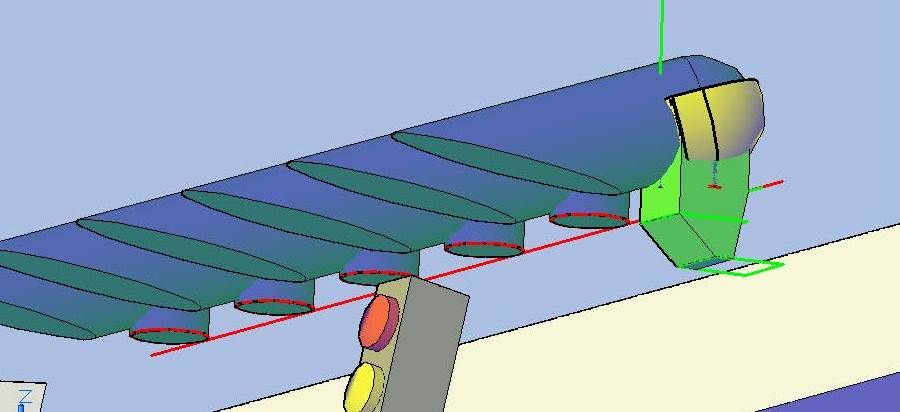 I then copied the support to the other lights. Then, since in the picture of the lights, it is clear that each light has slightly different horizontal and vertical positioning, I rotated them individually in an attempt to match the picture.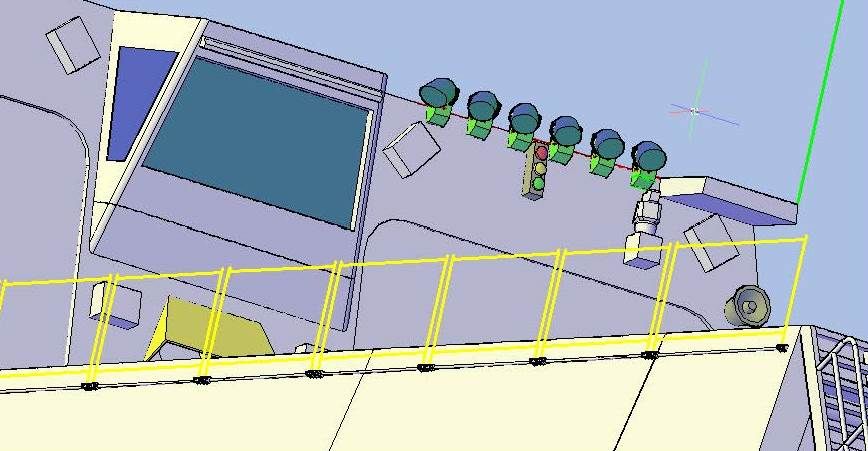 I then colored the bases gray and the lights white…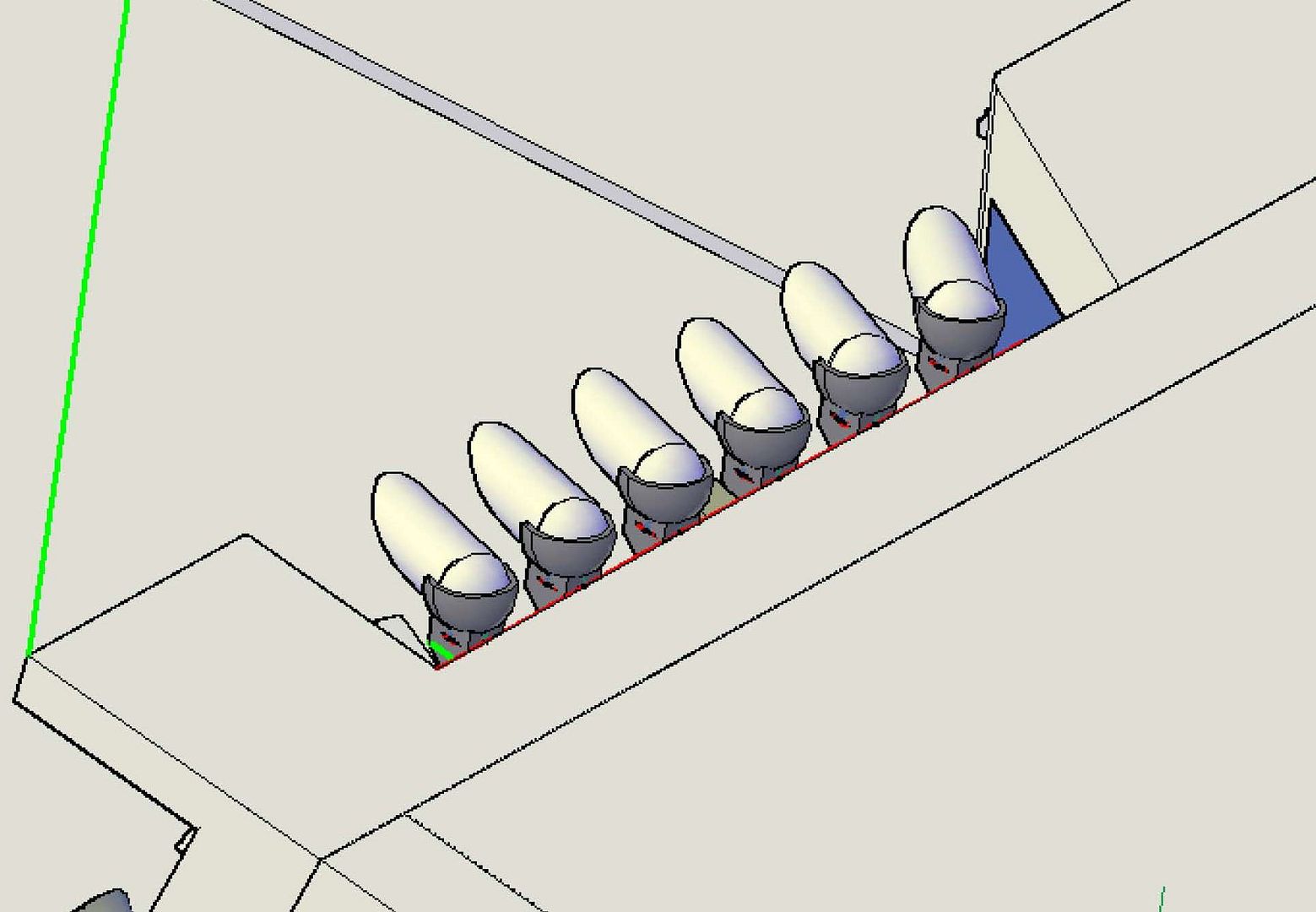 …And mirrored them to the port side.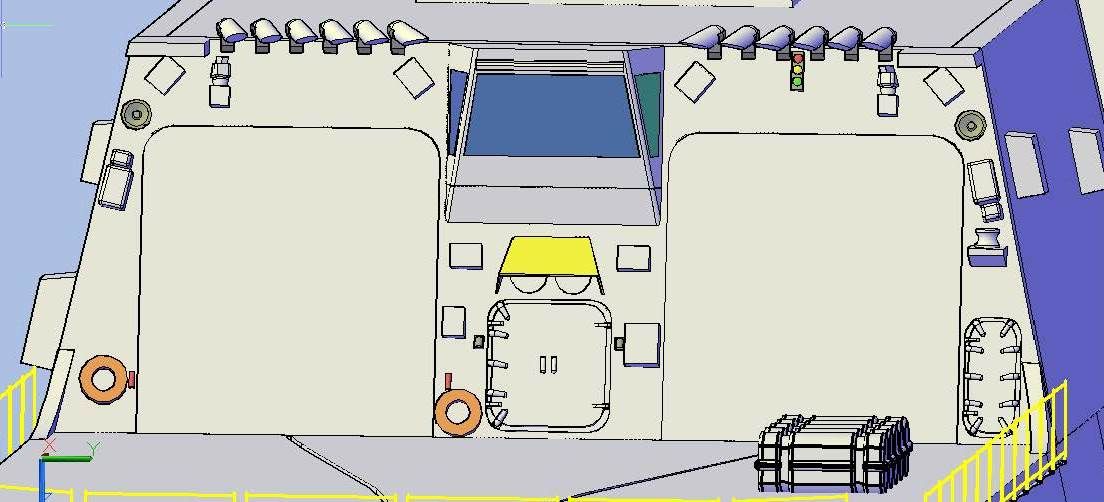 At this point I stopped, pending discussion with Pavel as to how he wants to attach these items. Does he want to print them individually or in groups? Rather than do something that would need to be redone I quit while I was ahead.
CHEERS!!!