Greetings all,
I have a 1/144 model of the USS San Francisco that I'm building and found myself in need of the small boats. I just received the 3d prints from Shapeway and thought they turned out very well so I am sharing.
The model was generated in Fusion360 from autodesk. I was able to get original boatyard plans and built the model to scale. Here's a couple of screen captures of the CAD model.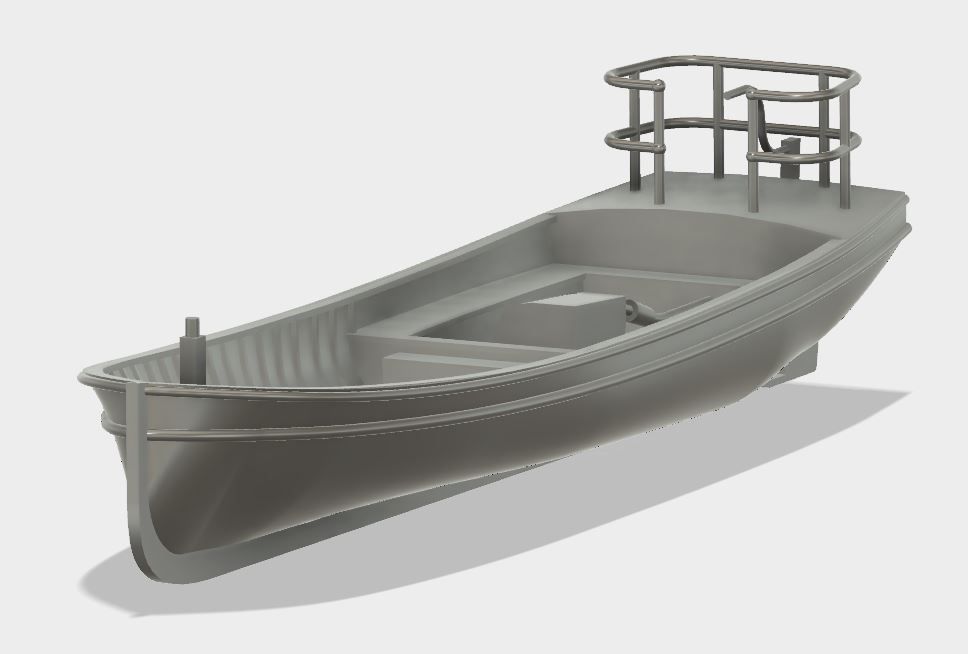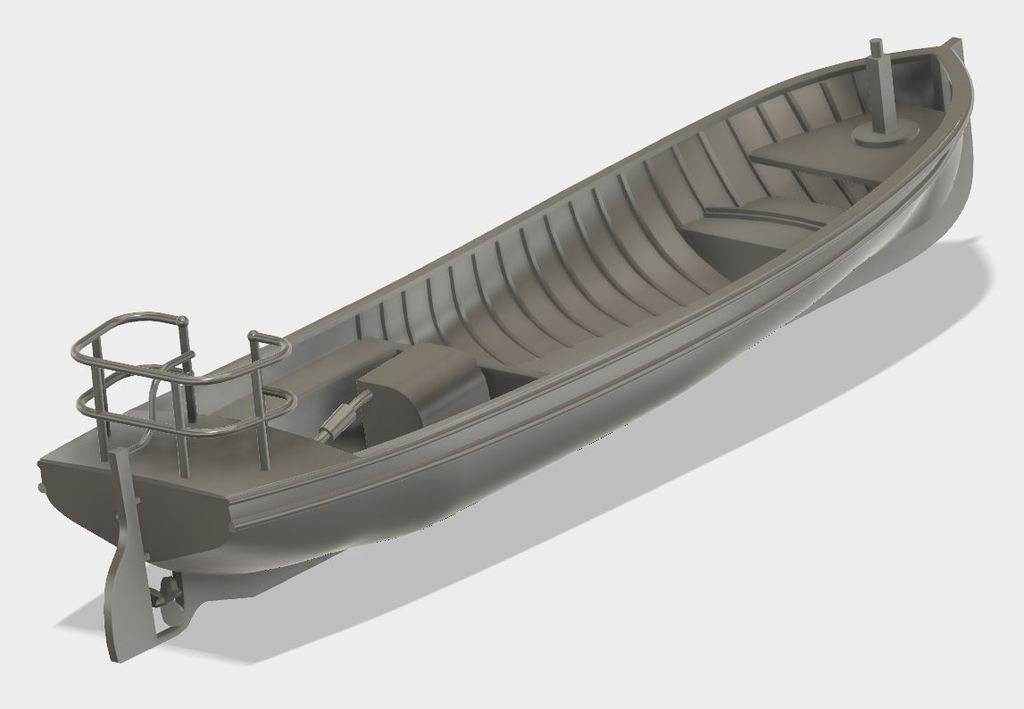 and the printed model, sorry its a little hard to see; I'm sure it'll look better once I clean it up and get some paint on it.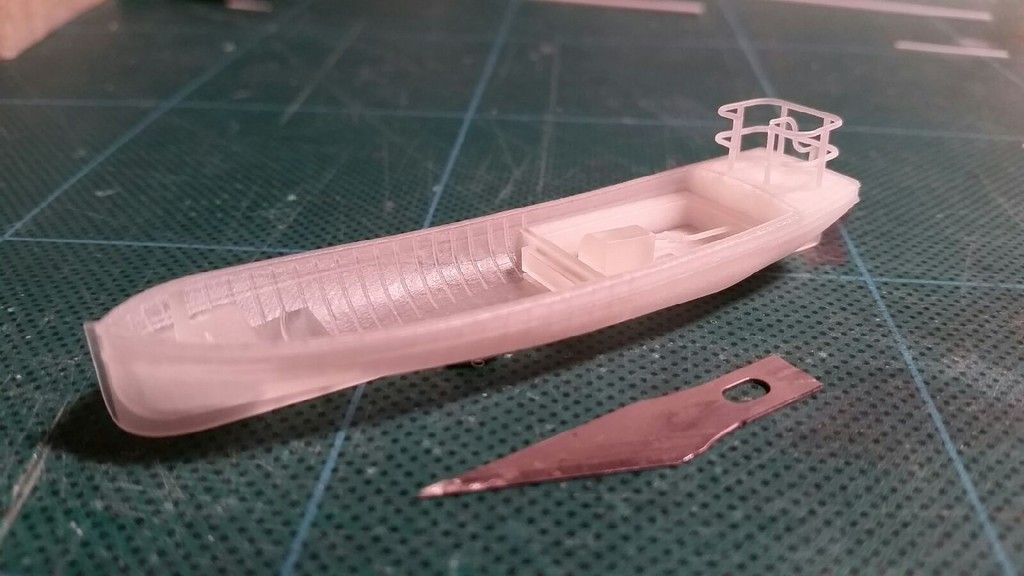 Now I just need to finish up the 26ft whaleboat model and I'm set.
Good modeling all,
Bruce
_________________
Bruce
OSC USN-Ret
Currently on the building ways:
1/144 USS Stevens DD-479
1/144 USS Cook Inlet AVP-36
1/350 USS Hughes DD-410
1/144 USS Preble DDG-46