A quick intro, my name is Adam Baker (obviously), and I work professionally as a 3D CAD designer for a company that manufactures OEM & aftermarket heat exchanges for the auto industry, as well as medium & heavy vehicles such as semi trucks, and we also do products for motorcycle & offroad vehicle applications, and we do some military work as well.
Last year I decided to take on freelance design work as a means to make extra money, and it just happened that I started doing it for model's, which is my favorite hobby, so two of the things I enjoy the most, are making me money, haha.
All of my work is currently done using Solidworks 2013
Thought I'd share a project I'm working on.
The Warrior (ex Minister) class missile boat is based off the Israeli Sa'ar (Reshef) class missile boat. At its peak, there are 9 ships of this class active w/ the SAN, but now only 2 remain, and are being converted from missile boats to coastal patrol & intercept craft.
Armament consists of 2 76mm Oto Malera guns, 6 Skorpion Missiles in rigidly mounted launchers, and 2 20mm guns located on the aft platform behind the bridge.
I guess I'll just show my process so far.
I prefer to work in 1:1 if I can, so I start out by laying out the full size length, beam & draft.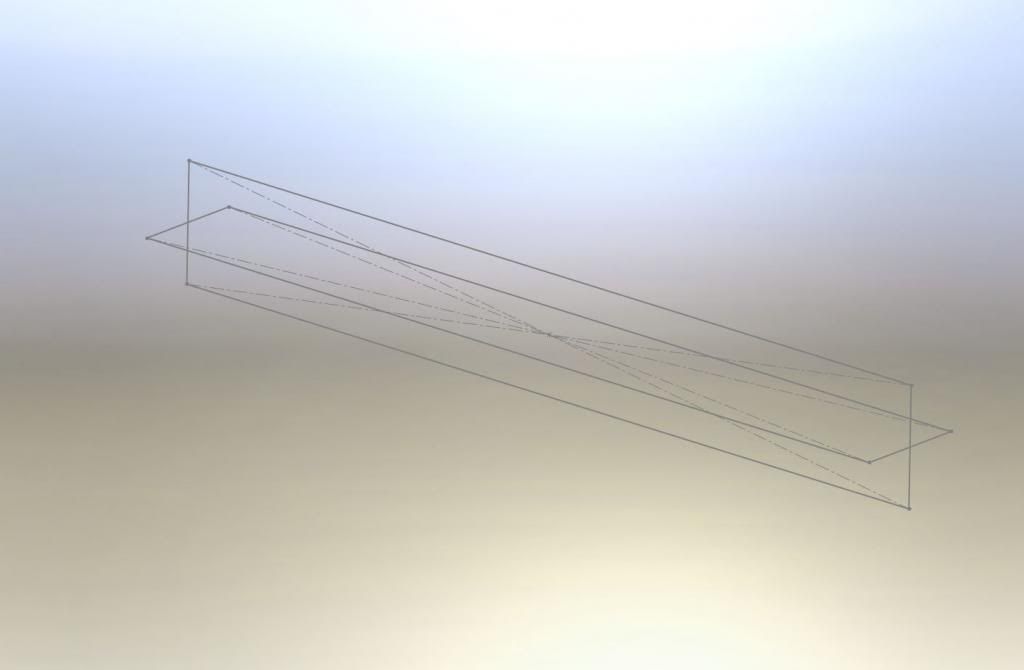 Once I get the sizing figured out, I'll pull the drawings into Solidworks to give me something to work off of.
Side View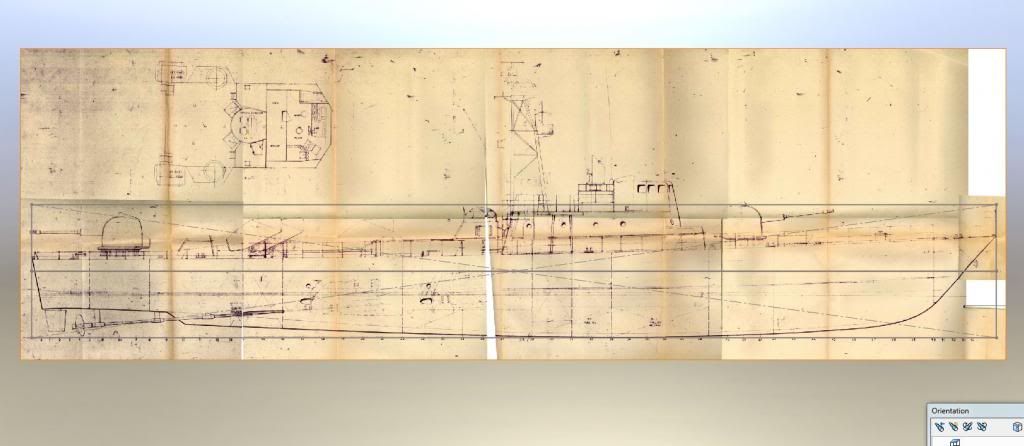 Top View

At the bow end I will put the hull line drawing as well, but i dont have a separate image of that.
Once all the drawings are laid out, I will start tracing out the hull shape on the top & side views, to give an outline for creating the hull shape. Once thats done, I start laying out the shape of hte hull.
Once the creation of the hull lines was complete and I had the guide curves I needed, I started lofting surfaces to get the hull.
I'm still learning to use the surfacing tools in Solidworks, but I'm finding that it works great for creating the complex geometry used in boat hulls. My first attempts at creating a hull using solids didnt work well, and thats when I started using the surfacing tools.
Once the hull half was created it, I mirrored it and created a surface at the aft end, as well as the surface for the deck, and then had the program stitch all the surfaces out of it and then convert it a solid model, and amazingly it worked on the first try, I was very surprised. I figured I'd have to make a bunch of changes to get the conversion to work.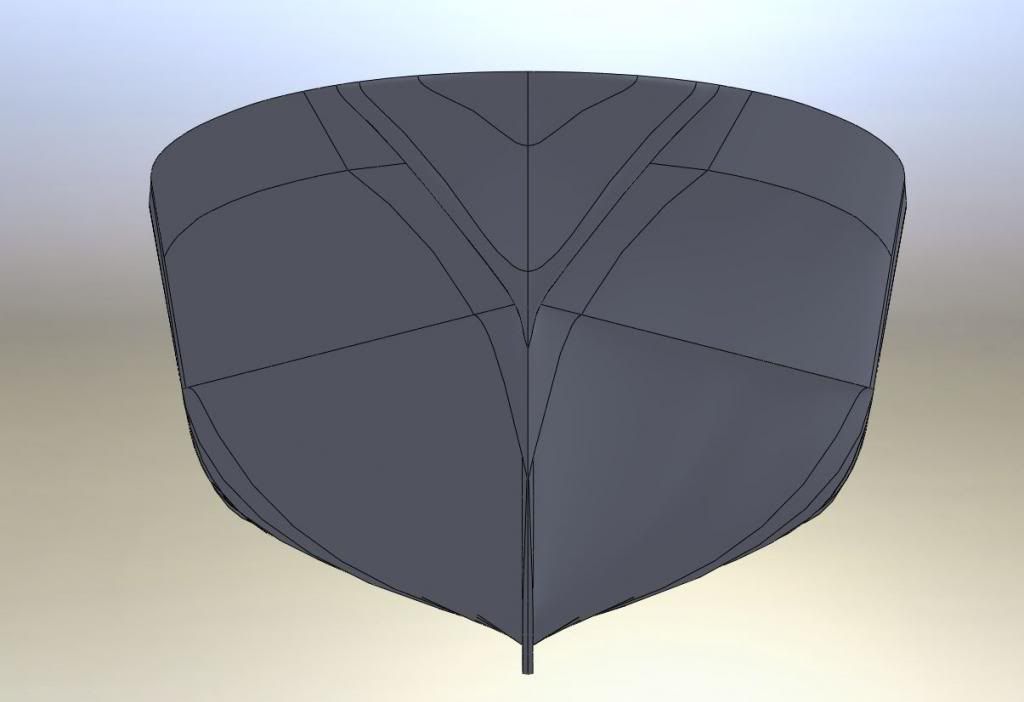 And now to the point I'm at now. I've started the basic construction of the bridge. Unfortunately I dont have a bow shot of the bridge, so I'm just having to make an educated guess as to its exact shape.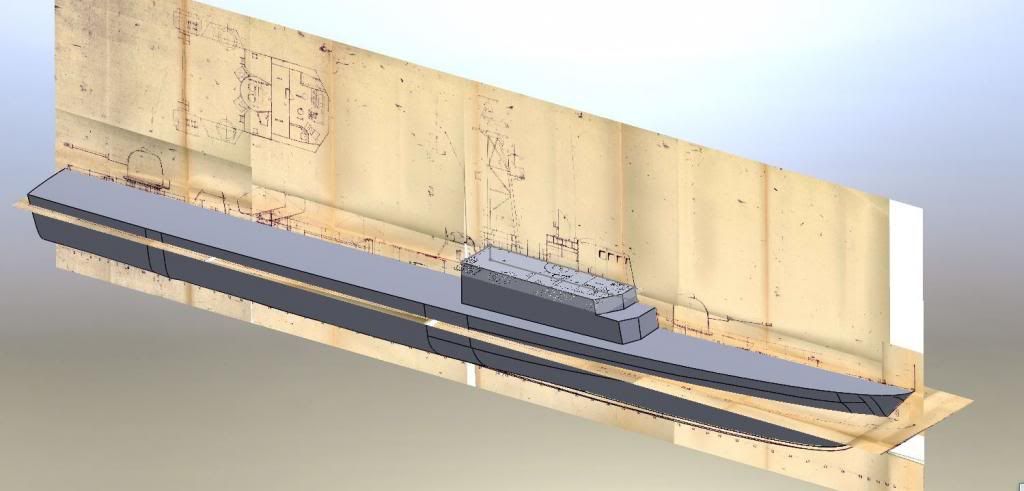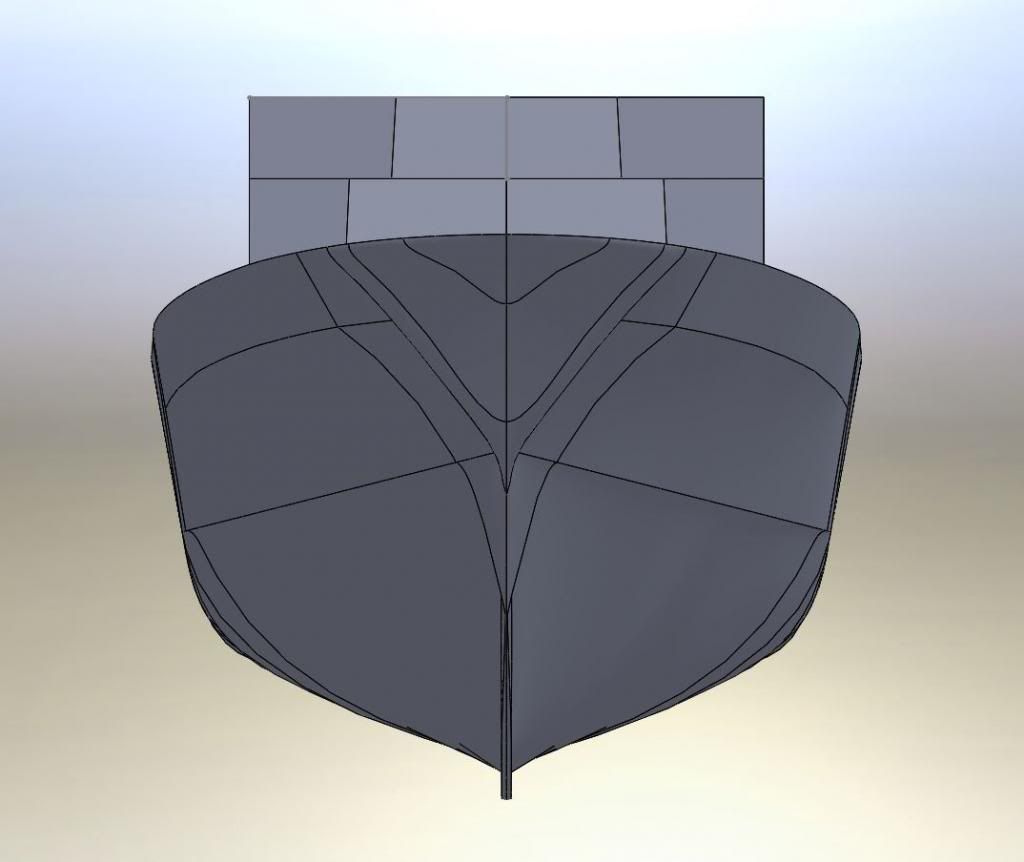 So far I have approximately 7.5 hrs worth of work into the modeling.