tea monster wrote:
I'm very interested to see how the turret comes out.

Owen
Me too.

As I was deconstructing the lower half of the Chickasaw, I figured I'd take some screen shots of the work-flow I used to get it framed up and give a quick overview.
I started with just the lower hull solid body, minus the keel, rudders etc.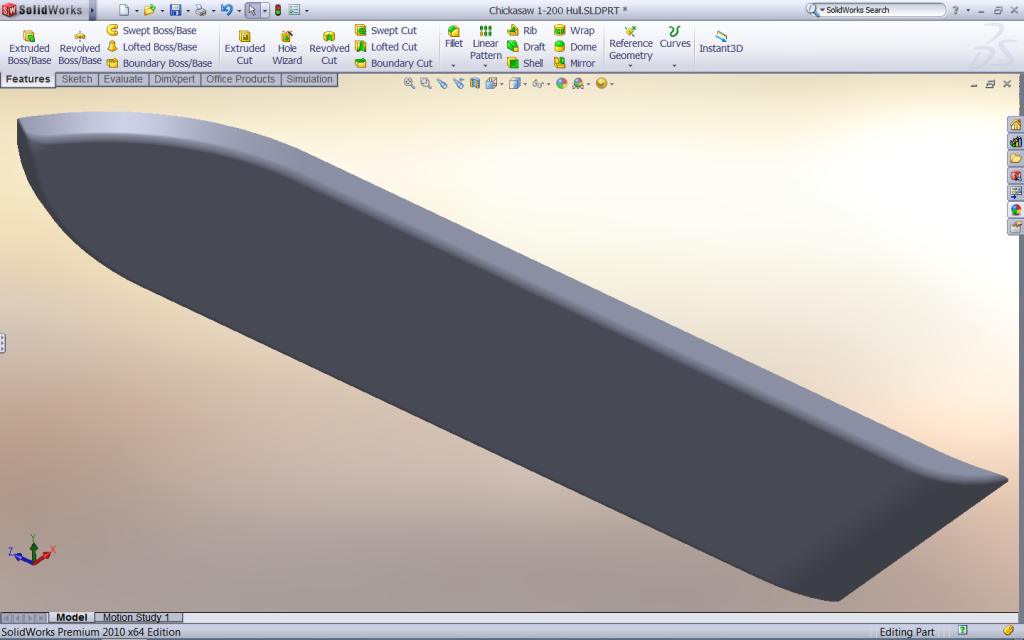 Next I offset a few surfaces from the bottom and the flat sides, and thickened them into solid bodies .03in thick. These represent the styrene sheeting/covering.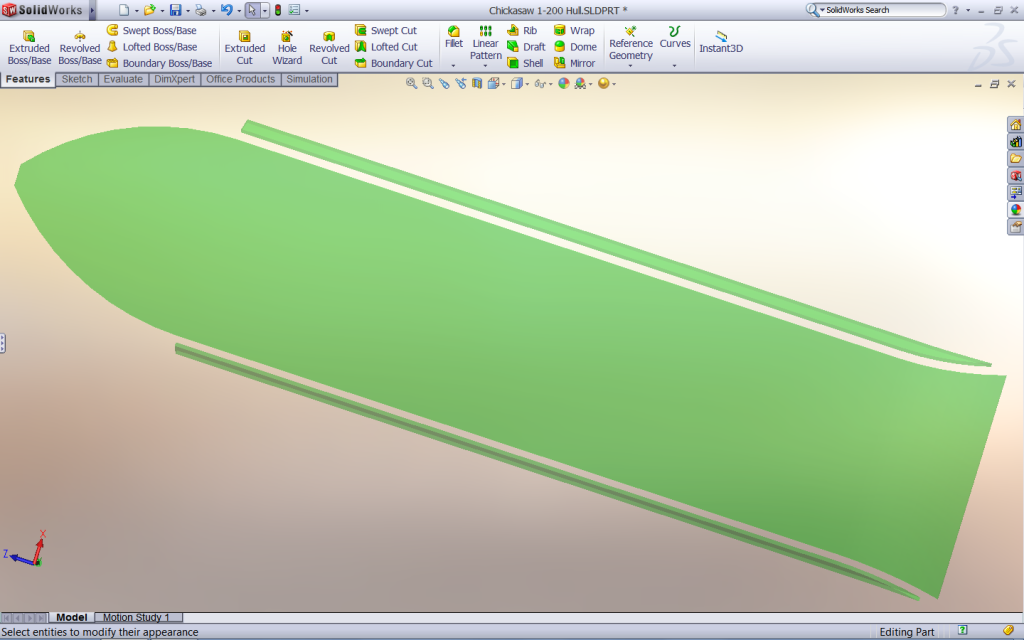 Those thickened surfaces are used to Indent the main hull body, leaving it recessed where the sheeting will go.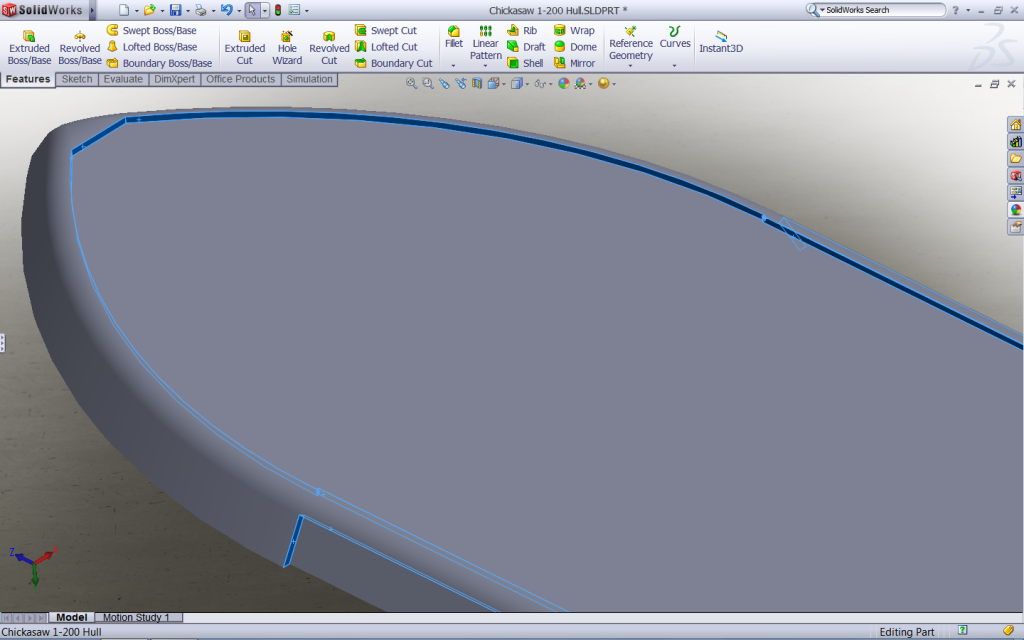 Then add a series of Planes along the length of the body where the frame sections will go. Insert a sketch on each Plane, and using Intersect Curves between the Plane and solid body to get the outline.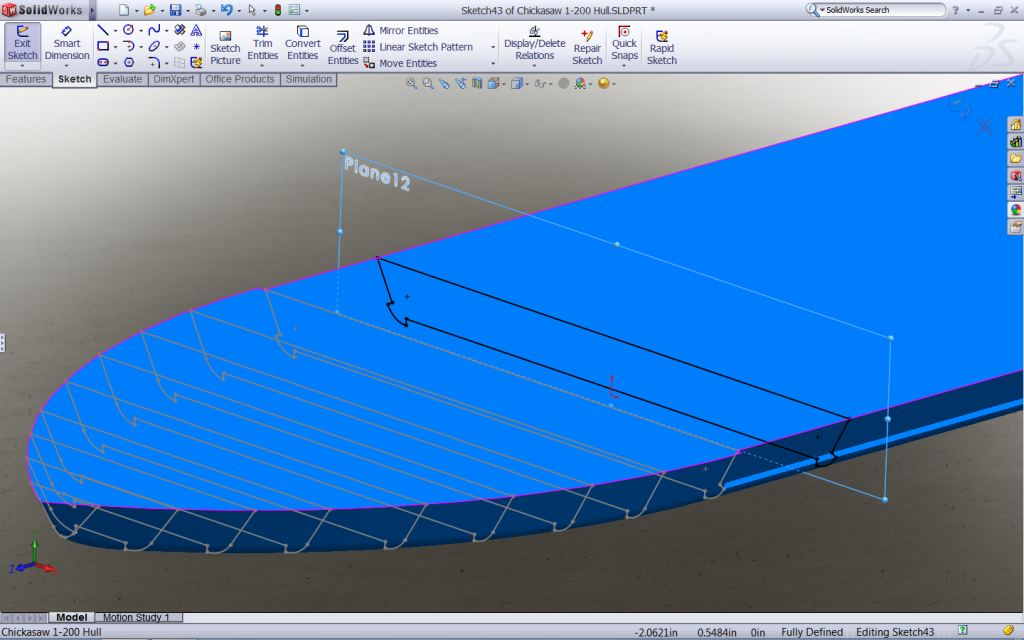 Extruded the sketches to get the frames.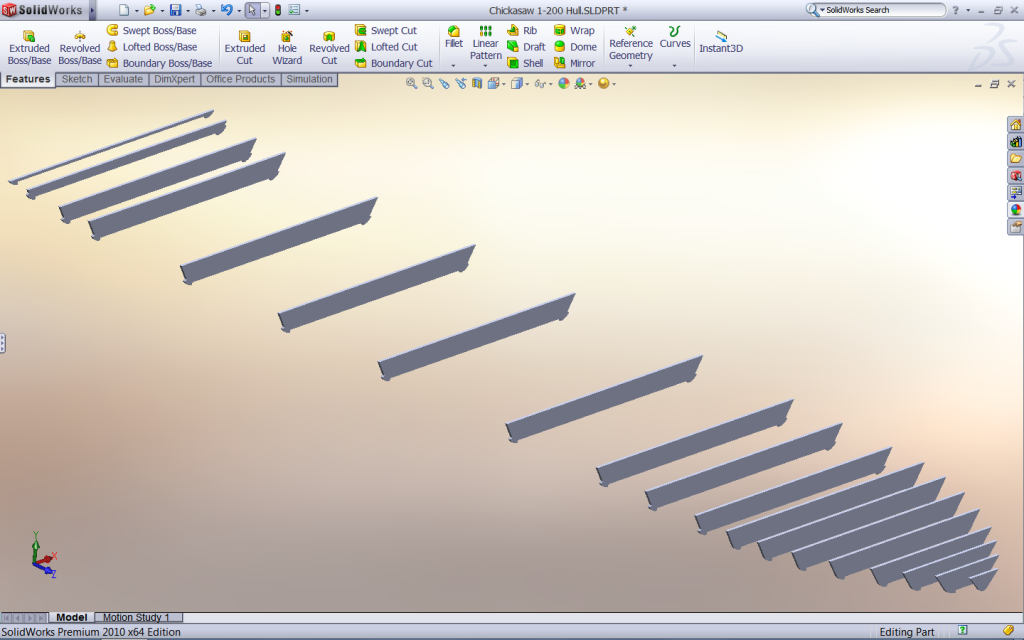 For the frame notches and the 3 longeron frames, I'll show two methods, like anything else in CAD, there's usually more than one way to do something, but I'll just use the two here.
This way I made a sketch with Intersect Curves like earlier, and converted the frame edges to get the notch locations, added a line for notch depth, a few taps for aligning the sheeting, then trimmed everything up.
Then used Cut-Extrude to get the frame and sheeting notches.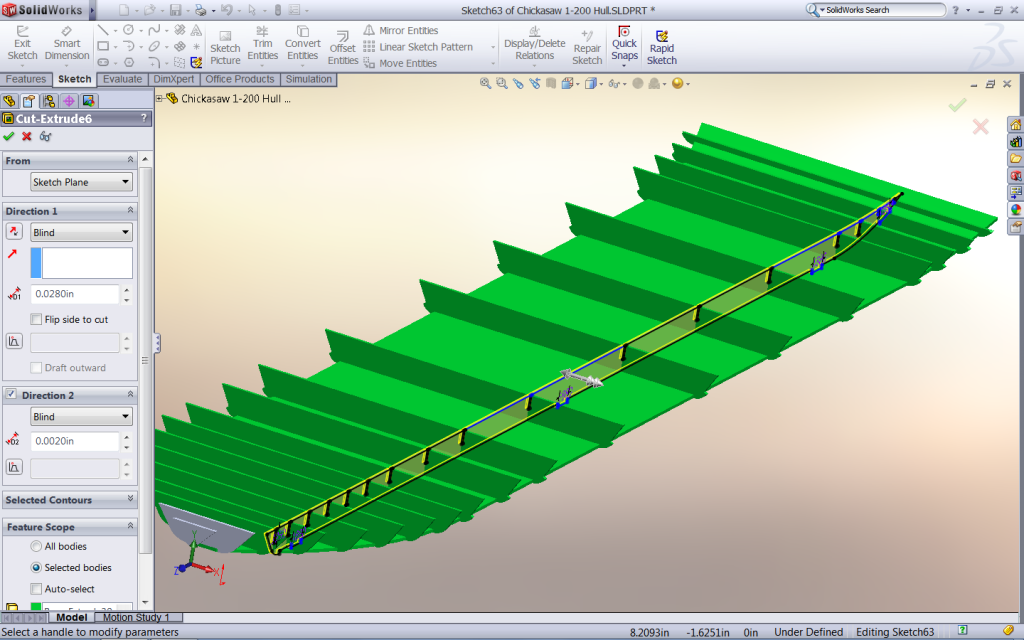 Re-use the sketch to Extrude the longeron frame, then Mirrored the notches and frame for the other side.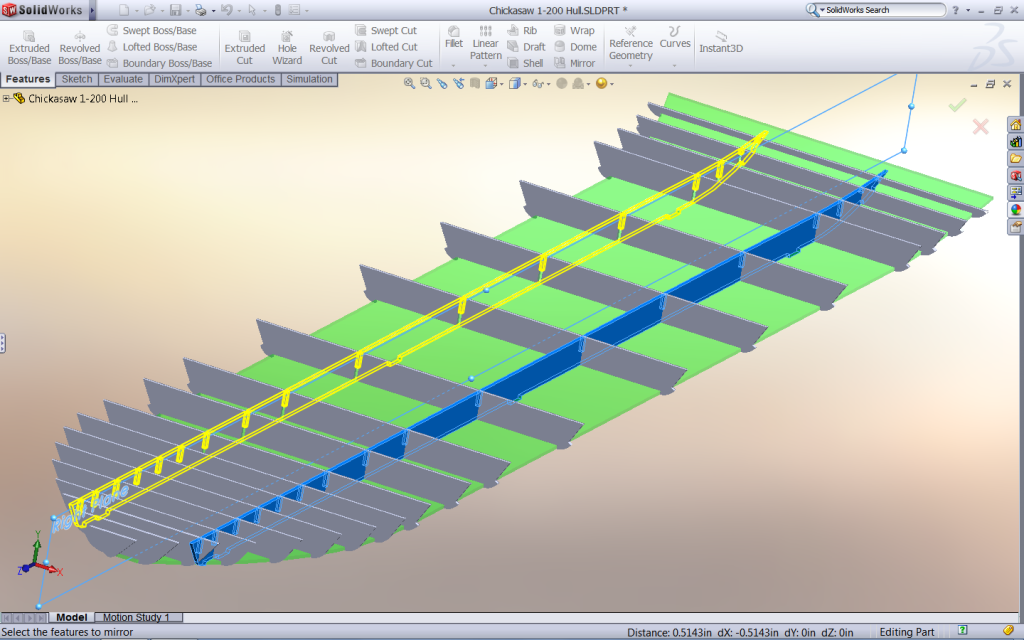 For another option with the notches and longerons, I used two separate sketches, one for the notches and one for the center longeron.
First I Cut-Extrude the center notches with the one sketch.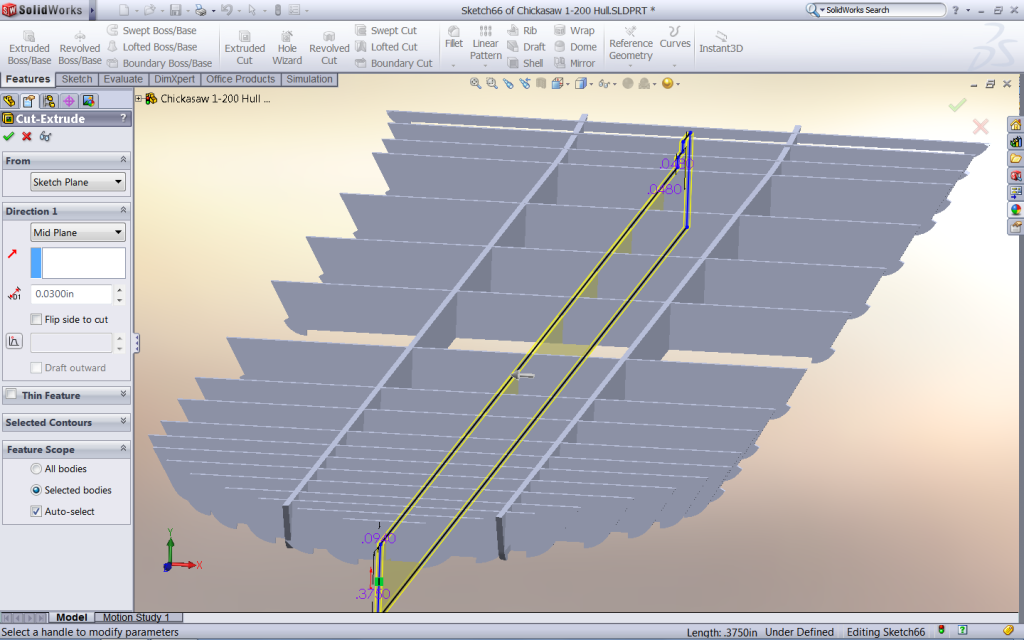 Then using Intersect Curves again to get the center longeron sketch without adding the frame edges for the notches, Extrude that to get the notch-less longeron.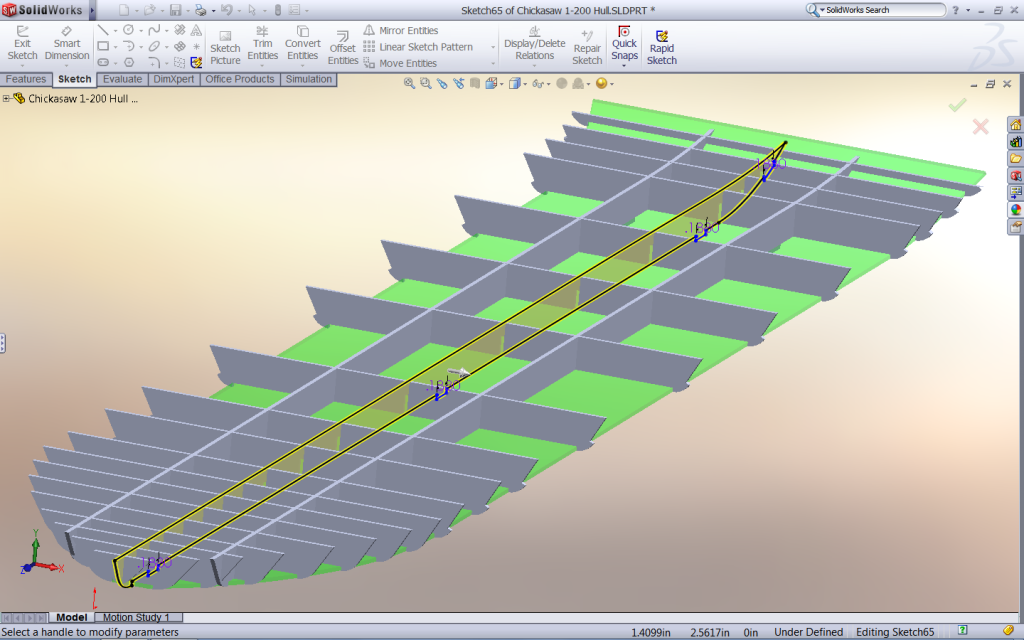 To get the notches on the center longeron, I Indented the notched frames into the longeron, then Indented the longeron into the sheeting.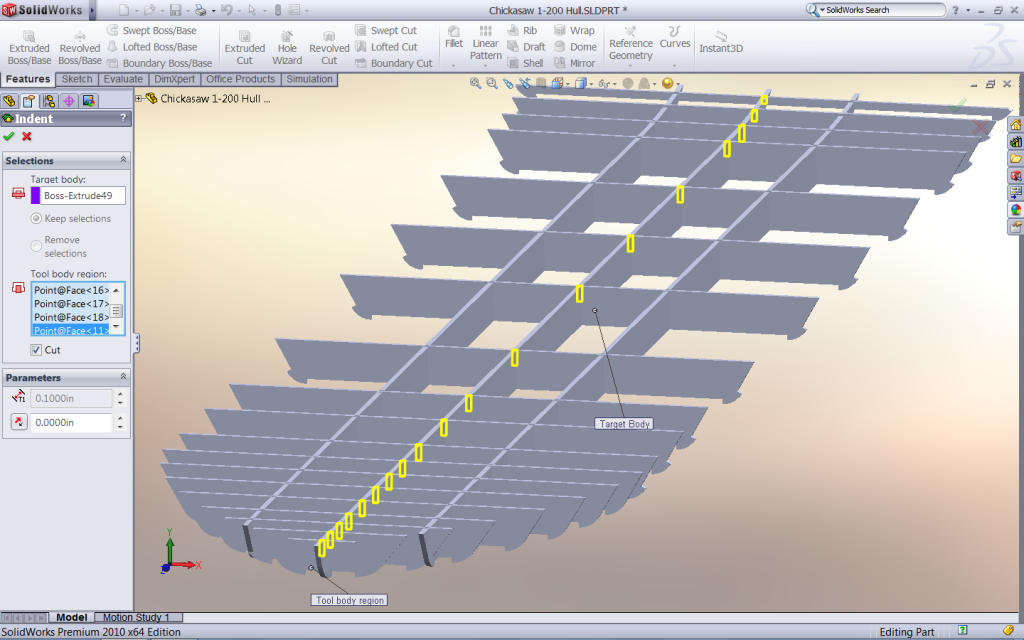 And the basic frame and partial sheeting, minus some top/bottom half locating notches,etc.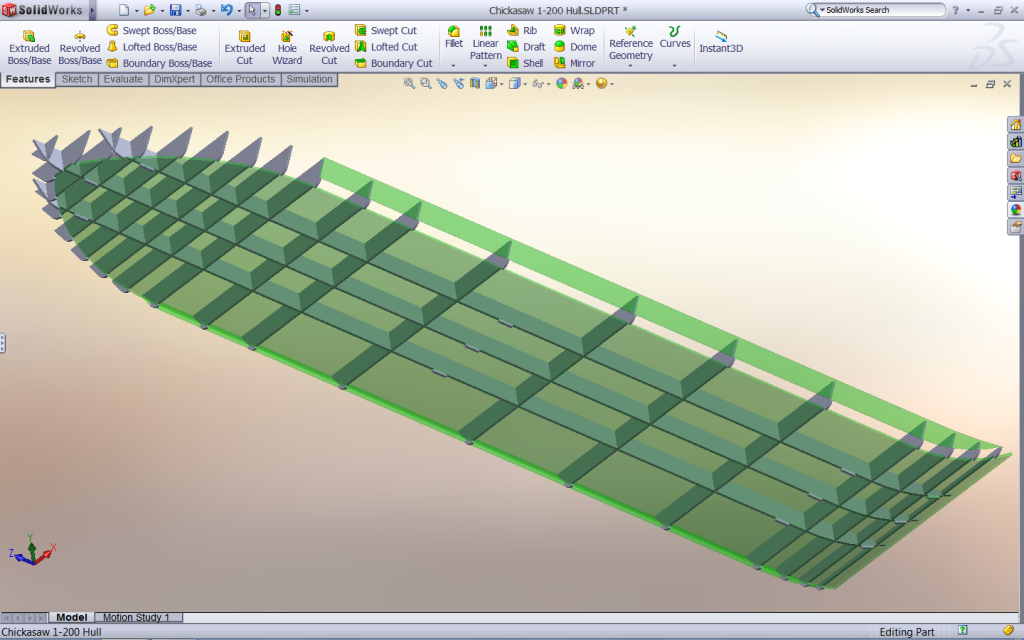 Devin,
I was thinking of sheeting most of the top too, like the bottom if that's OK with you, it would be less filling and sanding, your call buddy.
Dean