Thanks again for your help and input guys...
Owen,
the water pic was rendered with SW's built in render-er (Photoworks), which does do ray tracing somewhat (read not too well), unlike the external one (Photoview 360). And the water is a .p2m file (SW material file) that was used for the floor with a sky preset. There's 4 preset water types in SW, 2D water, 3D calm, 3D slight wave (the one used) and 3D heavy wave, but the calm looked too flat to me, I'll keep trying.
Your right, seems like the lower section of the pilot house was like a stand for added visibility, got to see over all that smoke from the cannons

, don't really know what the lower section was used for though, maybe to store the rum

? I attached a couple pics below that show the difference's with the stairs, and that reminds me, I need to add the ladders on the turrets too.
Ah, the Albemarle, yeah you got me, those are wood textures, couldn't find any metal one's that looked decent at the time, so I used those, and as you know, I'm still learning the whole texture thing. One question though, I just started using Gimp and I can't seem to find the high pass filter you mentioned earlier, any thoughts?
By the way, love the Mark V, just awesome...
Devin,
That would be great if the museum had some better info. And if your willing, I'd be interested in seeing some of your research pics when your done.
As for the 1/200 scale model, I know you would do it justice, just add it to your list, you know you want too

.
OK, been playing with the coloring book again, now these screen shots are just preliminary, so be gentle, I just wanted to add some color for now. And the textures used haven't been changed from the earlier pic, I need to get my texture making ability up to par first before I'm happy with it, and add a few more details/tweaking.
First, here's what the still water looks like .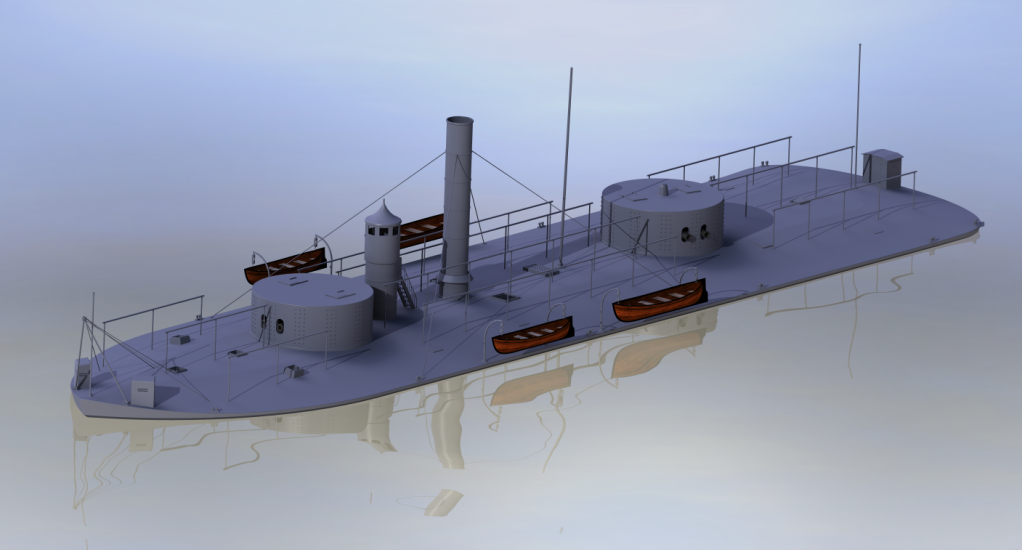 Now some color screen shots (they came out a little blurry)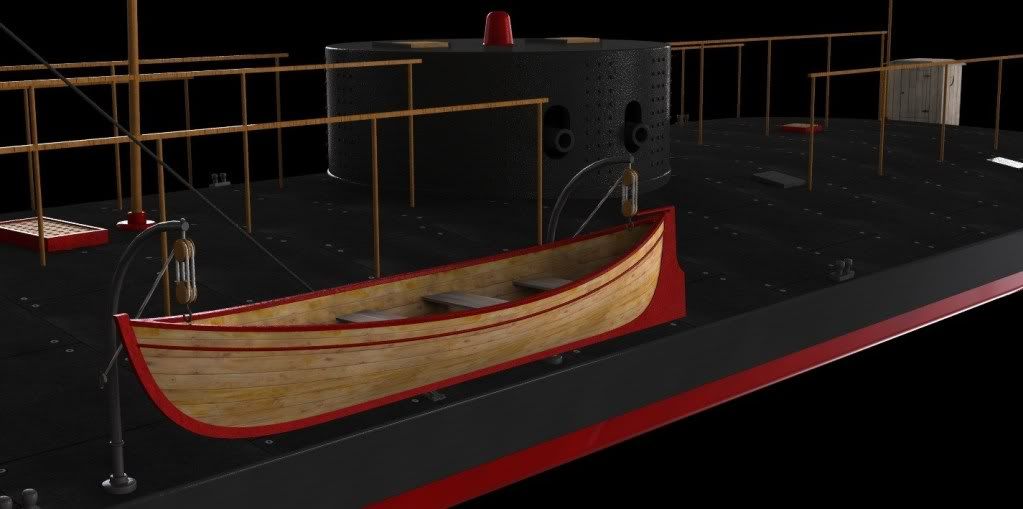 Staircase photos. This is my reference pic.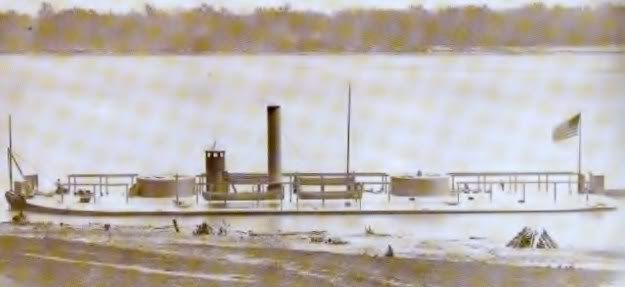 And the USS Kickapoo.

Dean