There have been experiments with different configurations, but eventually all nations settled for larger rings connected by smaller rings. You can see hanging on the wall to the left some examples in the Musée de la Marine in Paris (before it closed for renovation):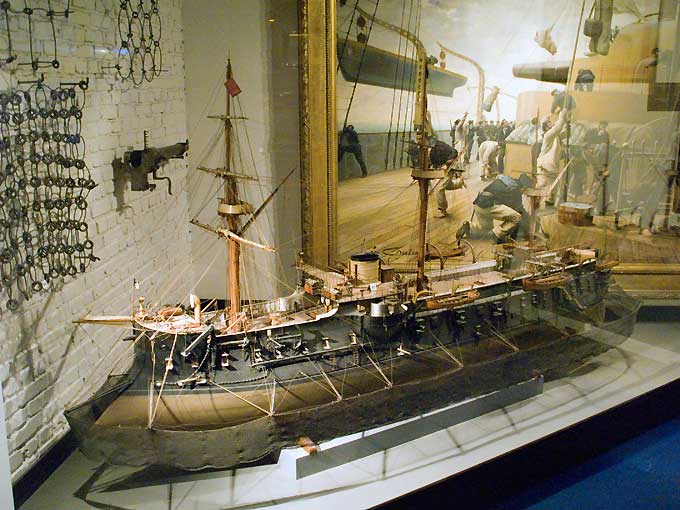 There is an excellent article on (French) torpedo-nets by Patrice Decencière in Neptunia No. 300 (2020).
Another and free (sort of) source of very fine and stiff netting are certain brands of tea-bags:
The meshes are rectangular, but if cut diagonally, it might work also for torpedo-nets. I have used them for wire-gratings: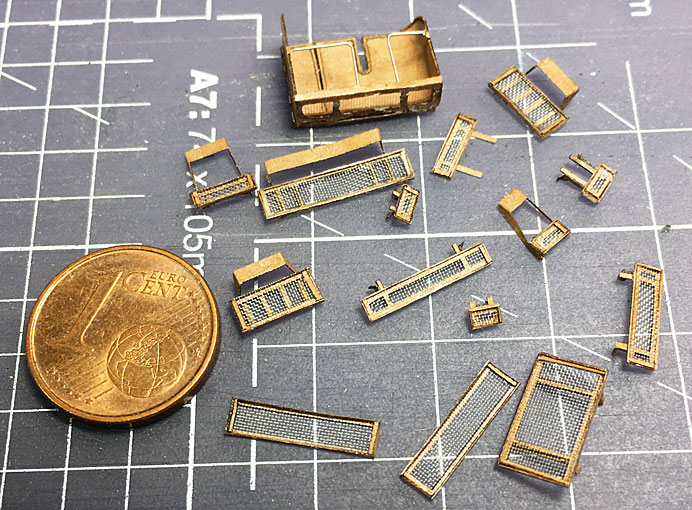 No stiffening is required and they spray-paint well with acrylics.
_________________
wefalck
Chairman Arbeitskreis historischer Schiffbau e.V. (German Association for Shipbuilding History)
--------------------------------------------------------------------------------------------------------------------------------------------------------------------------------------------