I would honestly give handpainting another try.
There are two things to keep in mind though:
- Don't expect to get a smooth and covering result in one coat. You will need to apply several layers of well-thinned paint. Two or maybe three if you apply the darker over the ligther color, otherwise even more. Keep the paint well-thinned so it dries with a smooth even surface, and let each layer dry completely before applying the next. The first layer takes most time as you need to define the pattern and get the edges crisp, the next layers can be done a little faster.
- Use fine brushes and take your time. Use really fine brushes to define the edges of the pattern, like drawing them with a pencil but instead using a fine brush and paint. Then fill in the insides of the shapes with slightly bigger brushes. Good quality brushes with soft, thin hairs are important for this type of hand-painting.
Oh, and well-done weathering afterwards does help to make the paint surfaces look more smooth and coherent.
This is the result I got in 1/700 with Humbroll enamels, and I'm sure I could convincingly do more intricate patterns in the same scale: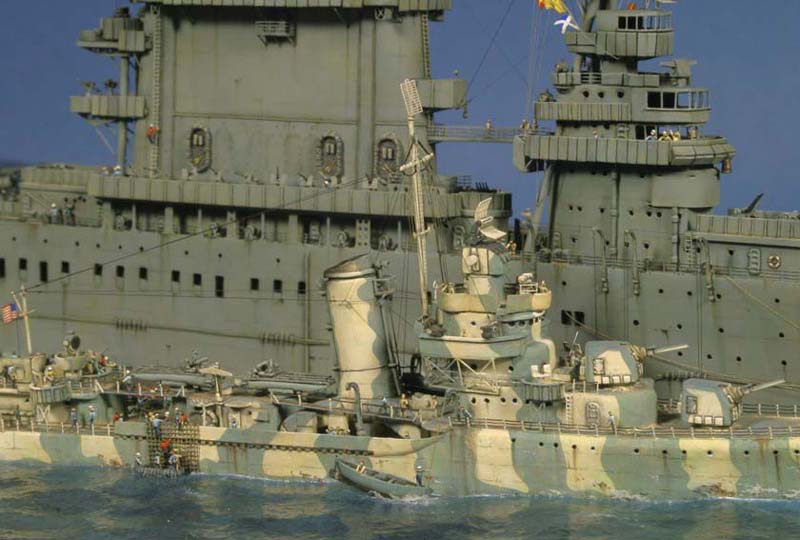 But if you're worried about getting smooth surfaces on some of the larger areas, the liquid mask tip of Devin might work good too.
Cheers,
Marijn