Beforehand - sorry for my ugly English,i'm a novice.
Everyone know how old,colorless wood looks like.How can i turn my normal woods on my model to something like this?Simple gray paints won't work i expect.Real hull and deck looks like this: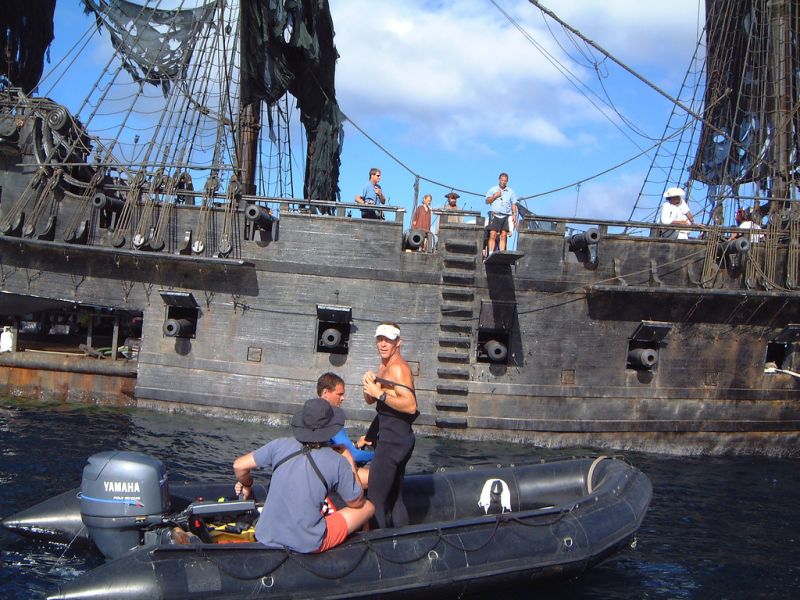 How can i do the same but with my model?
P.S. one guy make something like that and i must to say he succeed,how does he perform such a result?