Thanks Dan!
You might be right that this was painted on.
For one, it does look more like paint remains than ingrained dust (which indeed should wash away). But also, they seem to have been using Sand colored paint on the ship anyway when camouflaging it, as we discussed earlier:
So why not use it for the 'roads' too?

Another observation:
On Katsuragi, the aft deck end white (and red?) stripes show up nicely in this shot:
The camouflage pattern of the deck seems to continue right through these stripes however?!
Did they try to overpaint the stripes to make them less conspicuous, accidentally or on purpose letting them still shine through?
On Amagi, something similar seems to be the case.
On photos, her stripes do show, but seem rather vague. Also, the remains of some other patterns seem to be running through them.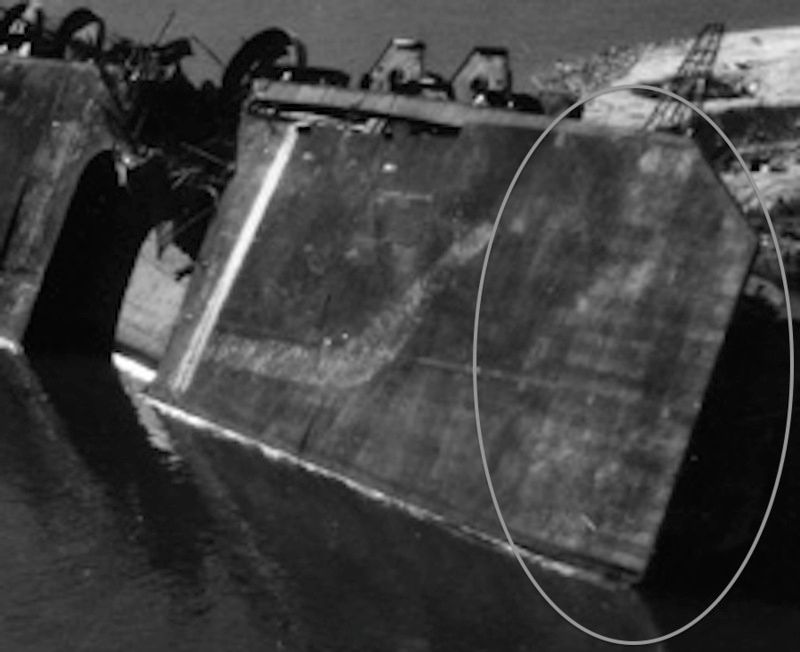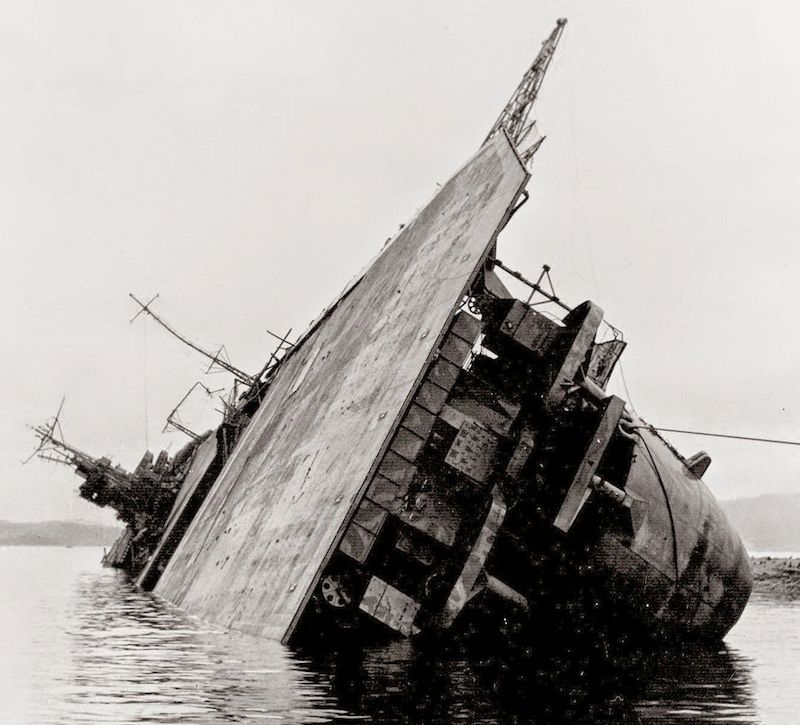 They are a simpler strait pattern instead of the chevrons on Katsuragi.
This is how it looks like in the color movie:
They are present, but look quite green!
Overpainted, but still showing through is my best guess?
What do you think?
Also other deck marking seem to be scarce. I can only make out some remains of interrupted longitudinal lines, most clearly to the starboard side, and a little in the centre. They look a bit brighter than the 'tail' stripes however.
Cheers,
Marijn