Some questions regarding Dragon's 1/350 USS Independence:
1. I'm looking for a close-up photo / photos of the YE homing antenna. In the Dragon kit it's a solid plastic part, most photos give the impression that it's an antenna only comprising of rods but the shape (reflector-type) and the photo below hint at wiring inside.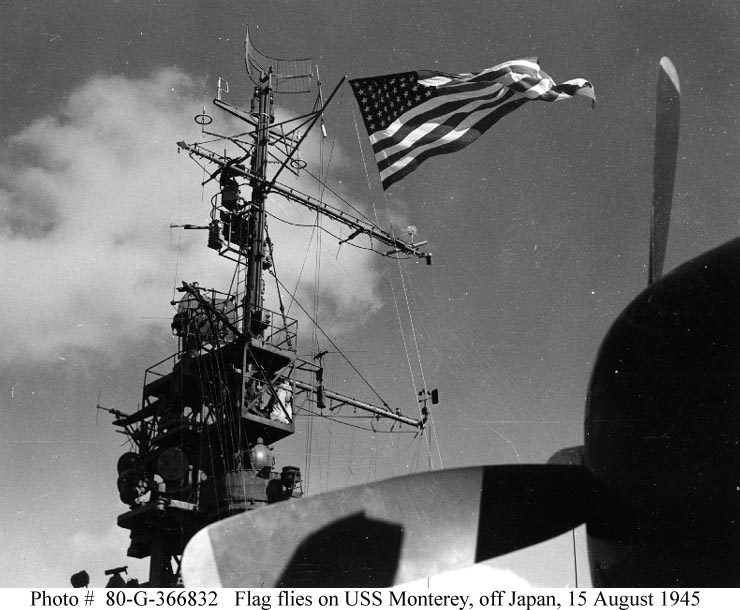 2. I'm also looking for some pics of the SG search-radar antenna. This is a solid antenna but Dragon's part may be somewhat simplified. To be fair; the thing is tiny in 1/350 so I'm not really sure if I can indeed improve on it, but hey! having ambition isn't bad, is it?
This is a pic of an early example: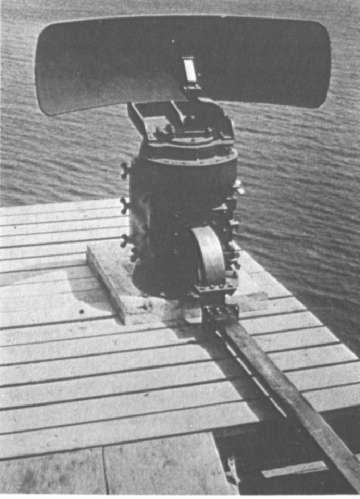 And the one on USS Sterrett:
http://www.history.navy.mil/photos/imag ... n40932.jpg
3. What does the kit still miss? It certainly looks that it's a very well executed kit but it looks to me some railings etc. need to be supplied by the modeler? For example, the bow section has railings on the box-art and identifyable on photos. Was that welded pipe or (what it looks like to my eye) chains between the poles?
The box-art also shows railings on top of the beam extensions on the sides. Looking at the pics on NavSource and Sqn/Sign "CVL's in Action" I'm not sure, one way or the other.
4. What color were the canvas windshields on railings? Did they match the Sea Blue in new state? The same question applies to the color of the canvas fire retardants over the ready ammo clips of the 40mm Bofors gun tubs.
5. I'm at a loss what the color of the flight deck stripes were, white or yellow? I personally would think white, looking at different photo's but am not sure.
Thanks in advance for your insights!
Best regards,
Erik.