Dan,
That's a great question. Been looking through my archives and going through the salvage report, but alas nothing definitive. I used my high res copy of the image you posted to zoom in-
The lockers if in the same location as TN and CA should show above water still if they were there. What is interesting is there does indeed seem to be something mounted there or at least had been. Your theory about them being dislodged, while possible I do not feel that there was enough devastation to completely remove evidence of them from the area. Even if they had "Cooked Off" from the oil fires or the fires atop Turret 3, we would see more damage then just a couple of missing lockers.
This image of her refloated shows the area, but the gun tub is obstructing the base of the Projection Booth and obscuring any sight of the lockers. Does show the tub has being open backed however.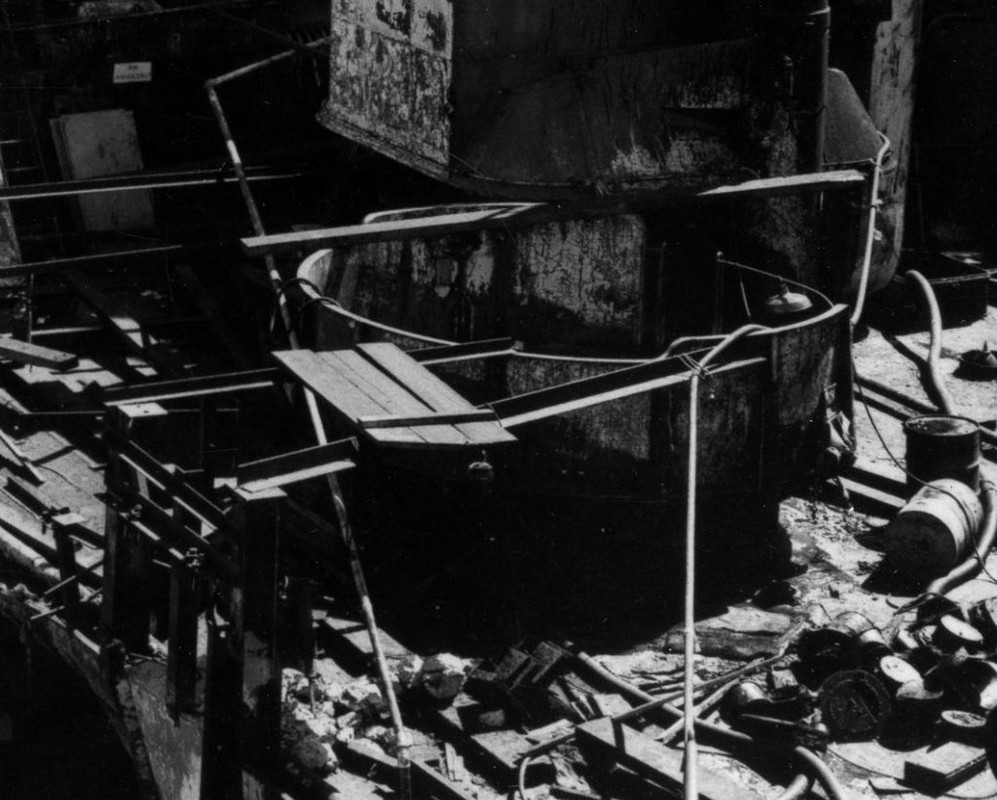 My theory is that they are mounted on the Stern facing side of the Projection booth and just obscured by the tub in all the available images.
My $.02 before taxes...
Matt