Here is a comparison of her initial modernization plans of 1929/30 to her final refit plans of 1940/41.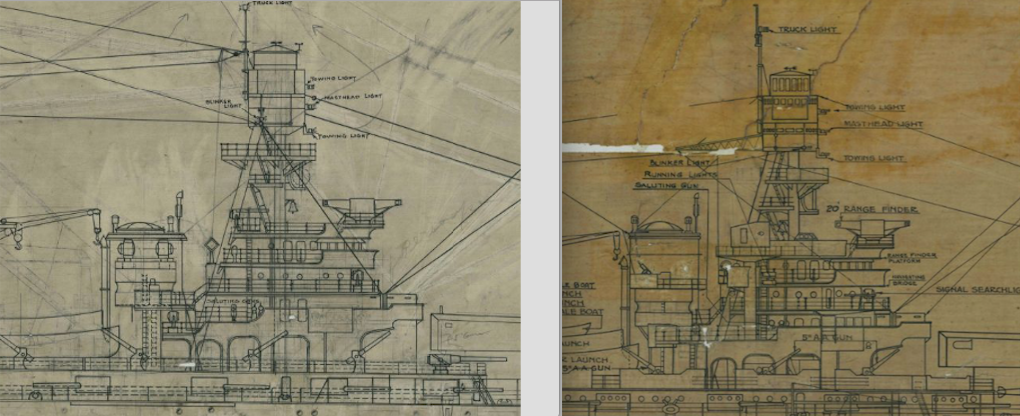 In both cases the only thing that connected the stack to the superstructure were the ladders that went up to the emergency cabin platform.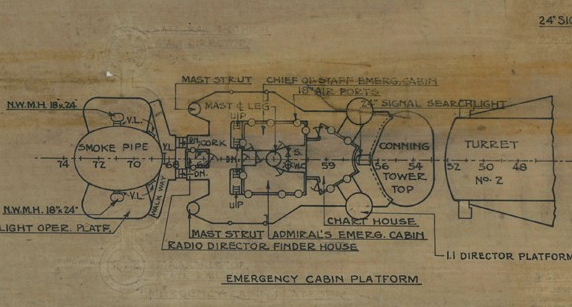 No other deck from the superstructure was attached to the stack during her last refit.
This pic shows the guide wires sometime after 1935 when the stack was made higher. In this pic you also can see where the initial stack height was and how much it was raised.