Hi Guys-as promised--here is the Roma building in its infancy
Basically--without instructions -- lots of time spent just looking at the bits- and pics of the real thing....-and there are a lot of them.
This photo shows mainly my incredibly clear workbench...--and the behemoth of resin that is the ROMA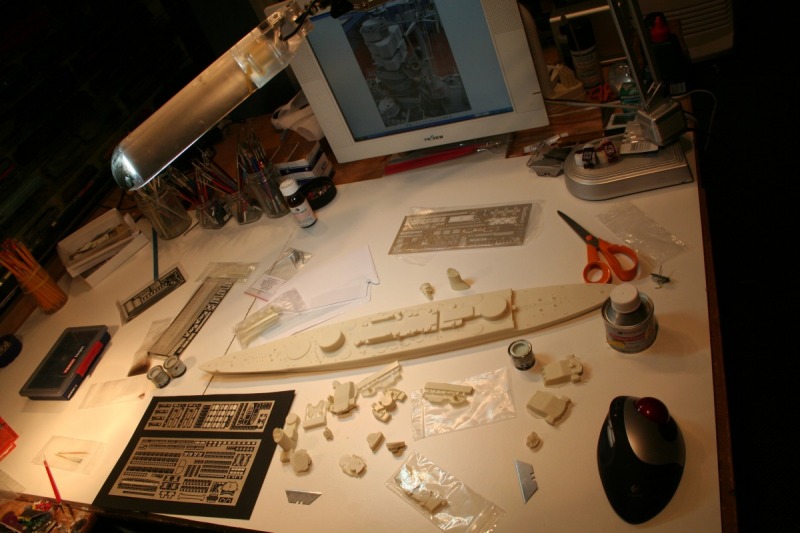 some of the 5 sheets of PE that came with the kit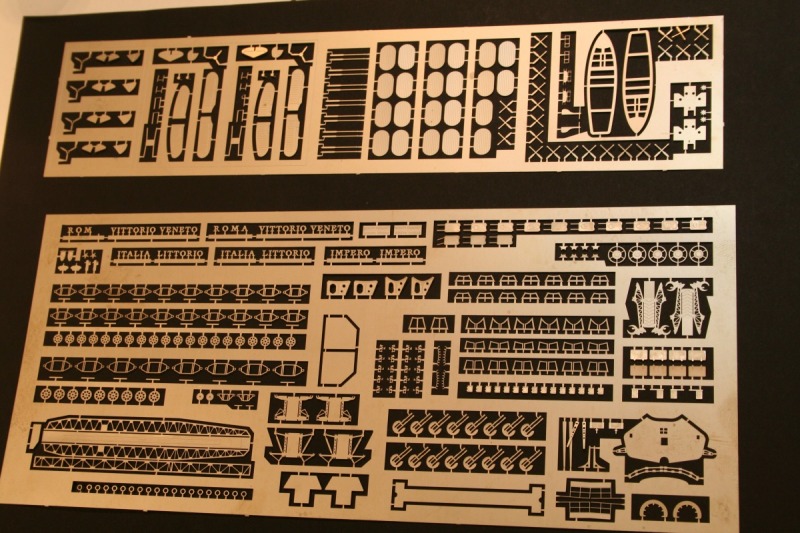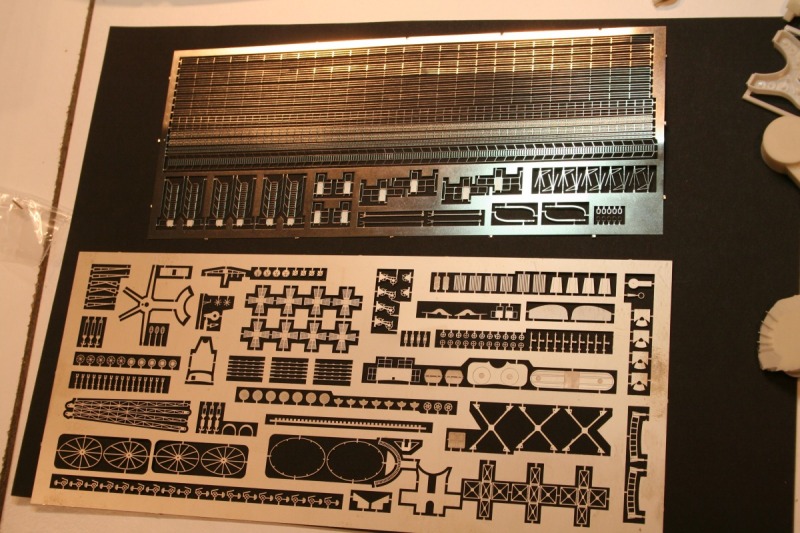 And already some modifications....
The platform here is aft of the funnel--and the splintershields should have a partially rolled top.
I achieved this by gluing fine wire on the outside-and then paring away the resin on the inside at an angle--it gave a pleasing effect which looks about like the real thing!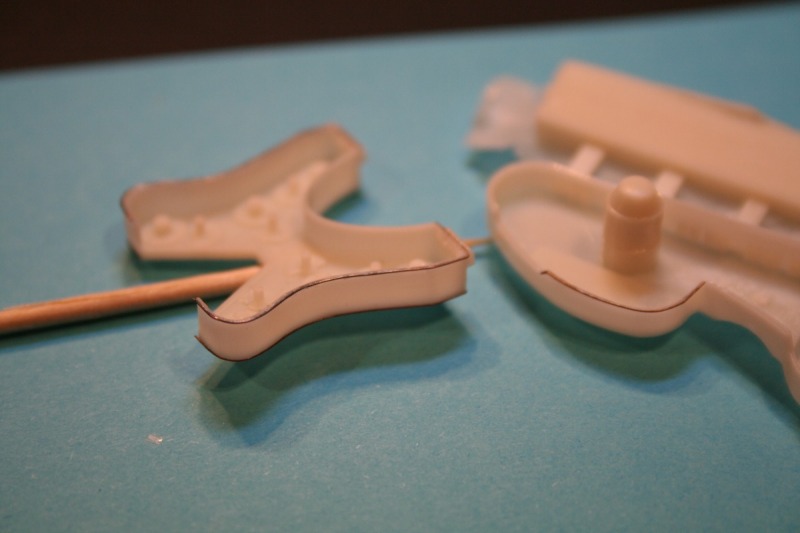 as things progress I will post the odd photo of any specific issues
At last--a 1/350 Roma is a-happening!!
Cheerio
Jim Baumann


_________________
....I buy them at three times the speed I build 'em.... will I live long enough to empty my stash...?
http://www.modelshipgallery.com/gallery ... index.html
IPMS UK SIG (special interest group)
www.finewaterline.com