Hello. I am building the Trumpeter 1/700 Vittorio Veneto. The kit is said to depict the 1940 condition. I would like to enquire whether the kit can also reflect the condition during the Battle of Matapan, i.e. March 1941 except for the locations of anti-aircraft guns and life-rafts as discussed earlier in this thread.
Actually, I have the two references in hand, one is Profile Morskie (PM) plan and The Littorio Class: Italy's Last and Largest Battleships 1937-1948 by Erminio Bagnasco. However, the former and most of the illustrations in the latter are showing the 1942 version, which I can noticed quite a number of difference to the bridge part as compared to the kit.
Besides, I am puzzled by the design of the Trumpeter kits and want to check their accuracy:
1. Parts D19 and D24, which form the base of the AA gun platforms at the two sides of the fore funnel. As per the kit's instruction, it should be glued to the lower part of the gun platform (A5/A7). However, part of D19+D24 will be left unattached to the upper part of the gun platform as shown in the photo below. What make it even more obscure is that the topside of D19+D24 is not covered. The void between parts D19 and D24 is viewable in an oblique angle. In the Profile Morskie's plan, the base is extended to attach to the upper part of the gun platform instead.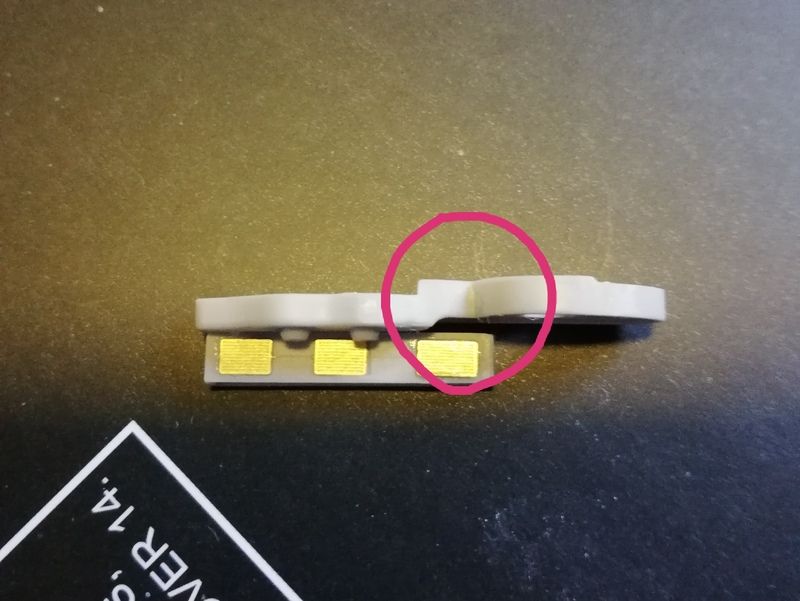 2. Moreover, in the kit, three PE parts depicting the vent louvres should be attached to part D19. However, in the PM plan, there are only two vents at the outer side of the AA gun platform and there is another one vent at the inner side. Which one is correct?
3. Concerning part K19 which is the deck house attached to the fore part of the fore tunnel, it is not attached to the bridge tower in the front in the kit. However, as shown in the PM plan, the deck house is attached to the bridge tower. Which one is correct?
Thanks.
_________________
Hong Kong Naval Model Association
https://www.facebook.com/groups/659559407492511/