Sorry, everyone, but I lost track of this thread. (Life got in the way.) Here is more info on
Bismarck
and Tirpitz Arado handling procedures and structures.
In answer to the question of where the copyrighted photos of Arado deployment on Tirpitz came from: The came from a scrapbook owned by an Arado mechanic who served on Tirpitz. The scrapbook was purchased and scanned, and a DVD of all of the photos is available on eBay.
After reading some of the replies here, I went back and studied all of my photos of both ships, plus Gally's drawings, and confirmed that the tracks leading out of the hangars and onto the catapult only existed on Tirpitz. Although there are really very few photos of
Bismarck
in existence, and almost all of them taken during construction, I think I know what the difference was in aircraft handling on the two ships. Both involved a great deal of brute force, as you can see in the copyrighted Tirpitz photos I supplied. The difference was that the tracks on Tirpitz provided a much more stable and, I'm sure, smoother deployment, requiring fewer men and less work. On
Bismarck
, the aircraft would have been wheeled to and from the hangars by rolling the carriage across the deck, but the end result would have been the same.
Now, as many of you know, Hans Gally is one of the foremost draftsmen of
Bismarck
and Tirpitz. If you look at his
Bismarck
(January 1941) catapult/hangar detail drawing, you will see that there are no tracks shown leading from any of the 3 hangars to the catapult. Three photos that I have in my collection confirm that this is accurate: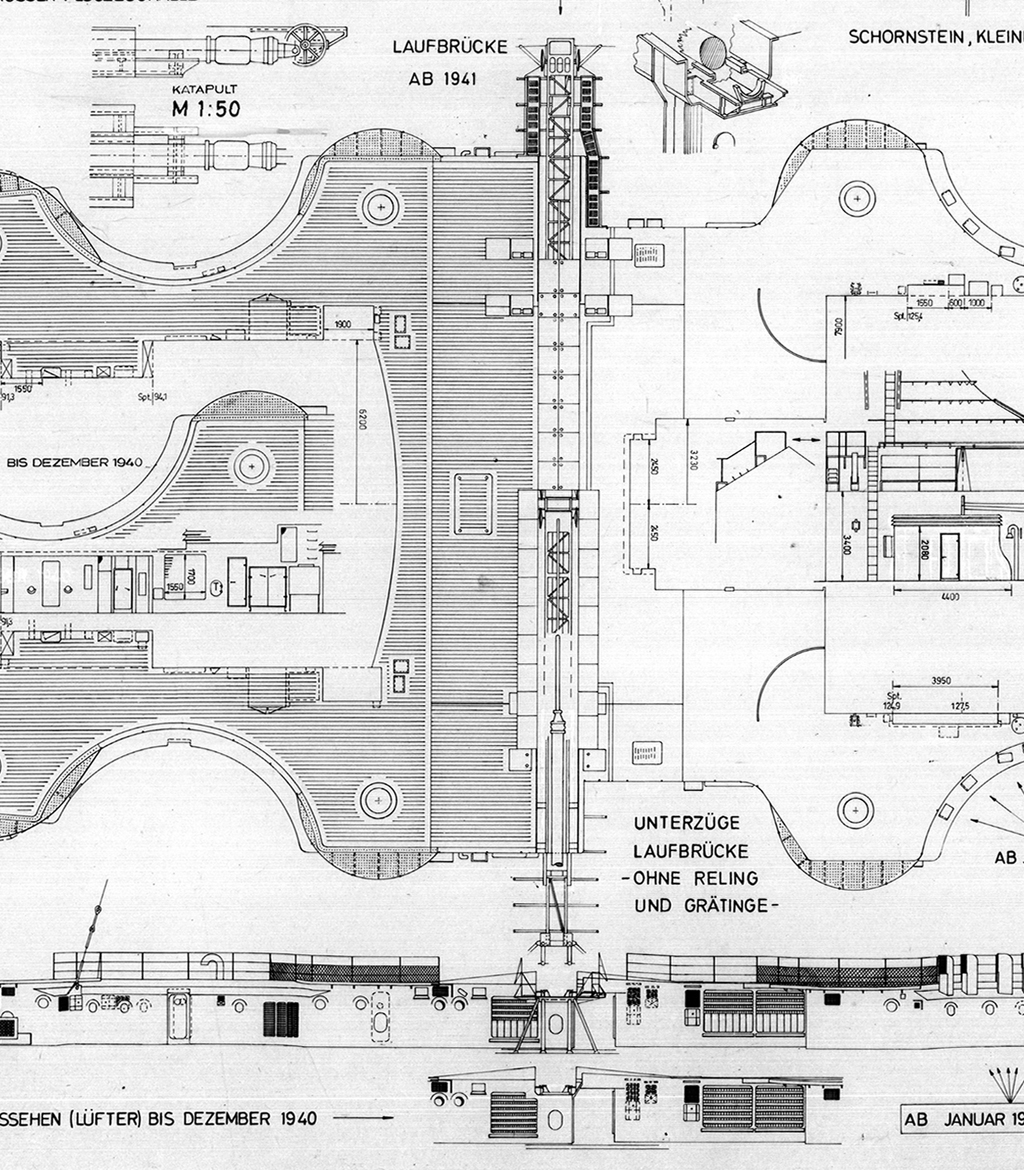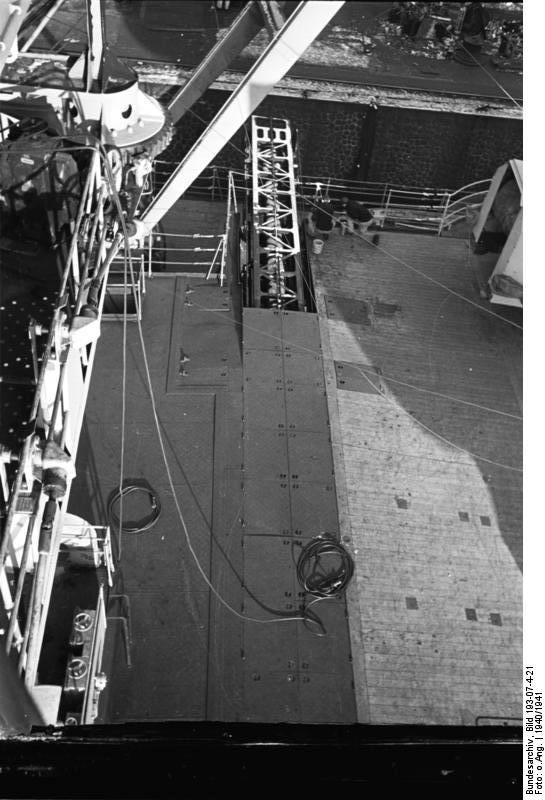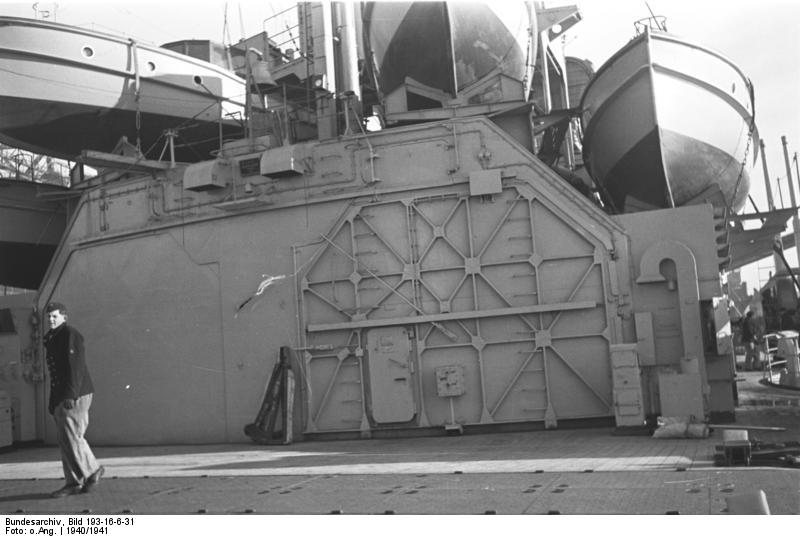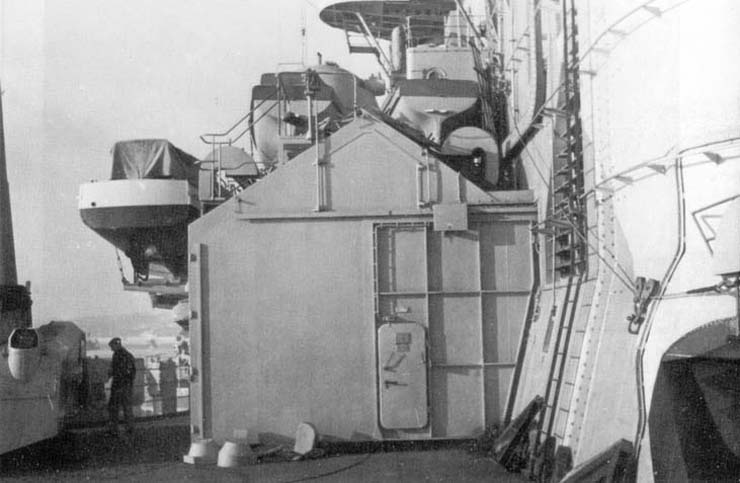 Gally's Tirpitz drawing (July, 1942 - November, 1943) shows the tracks installed. I'm only guessing here, but I assume that lessons were learned from
Bismarck
's difficulties in handling the aircraft, and that the tracks were either added during construction, or after. It's difficult to say, because as you can see, the tracks are mounted on top of the decking, and not inset: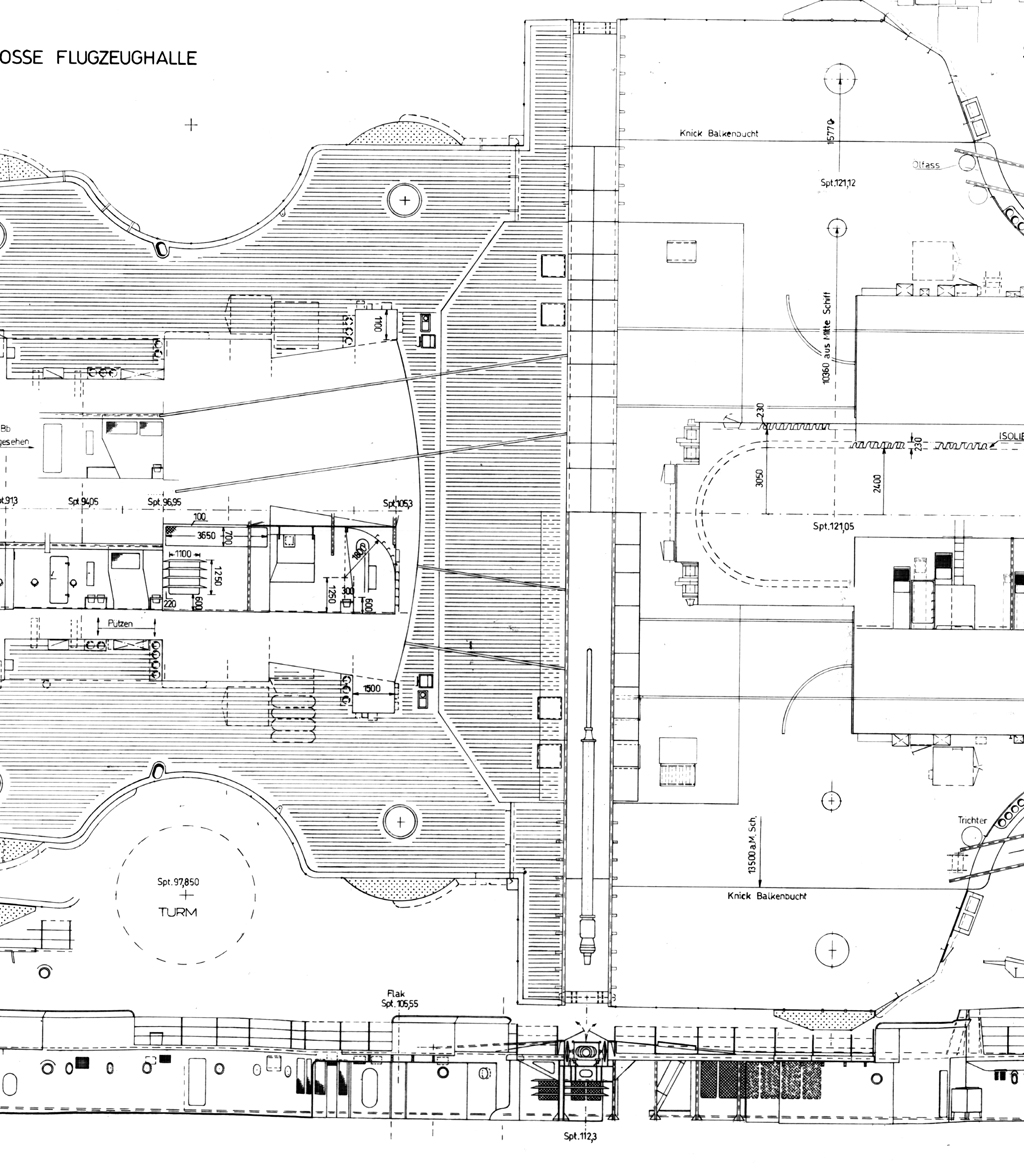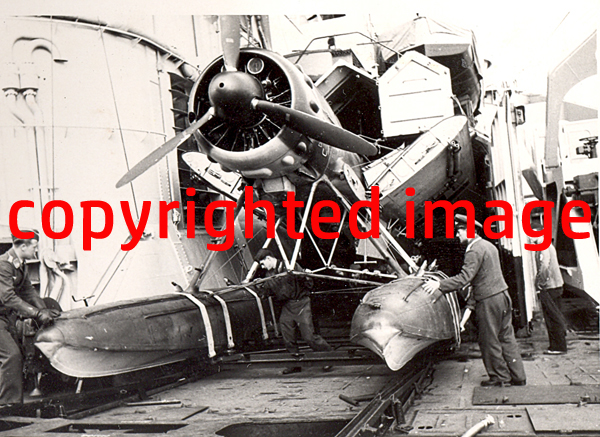 Hope this helps to shed some light on this subject.
Rob