I don't know if these will answer the question about whether the Pearl Harbor Battleships had painted decks (some of them anyway) or what colors they were painted. I think some were and some weren't. But these overhead views taken on 10 December 1941 provide different views that are NOT commonly seen. Something I had never paid attention to was how far ARIZONA was pulled away from her moorings by the blast.
Please note that the sun angle was low, photos taken around 0900 in the morning.
BB-36 NEVADA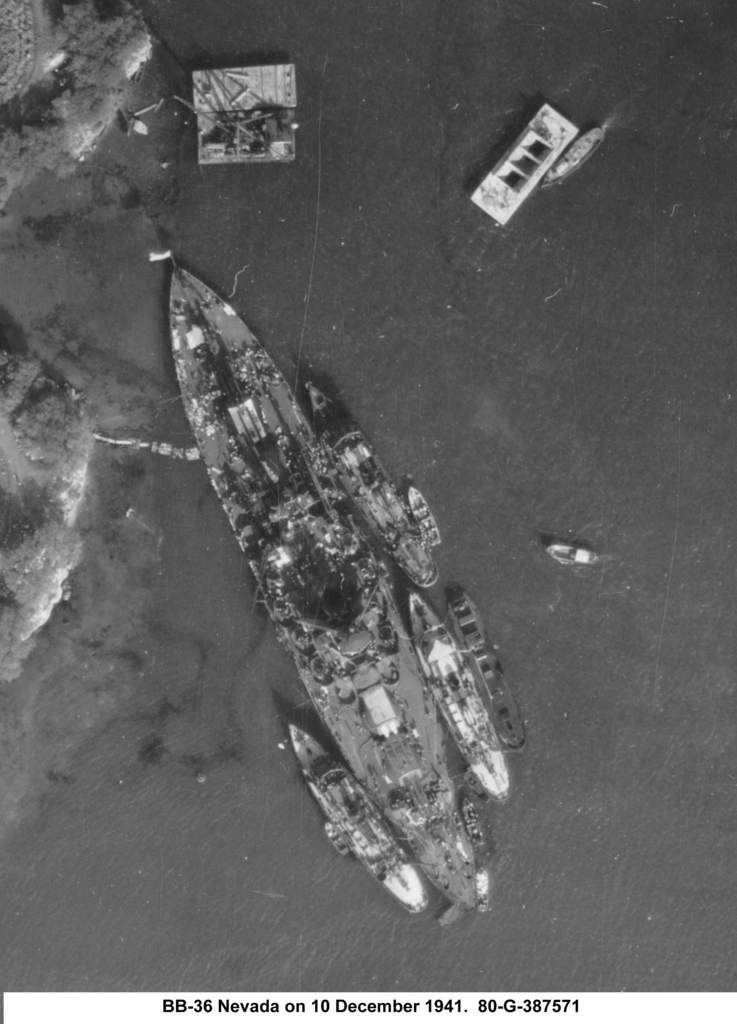 BB-38 PENNSYLVANIA and CL-50 HELENA IN DRYDOCKS
BB-39 ARIZONA, BB-43 TENNESSEE, and BB-48 WEST VIRGINIA. Two views taken from different angles.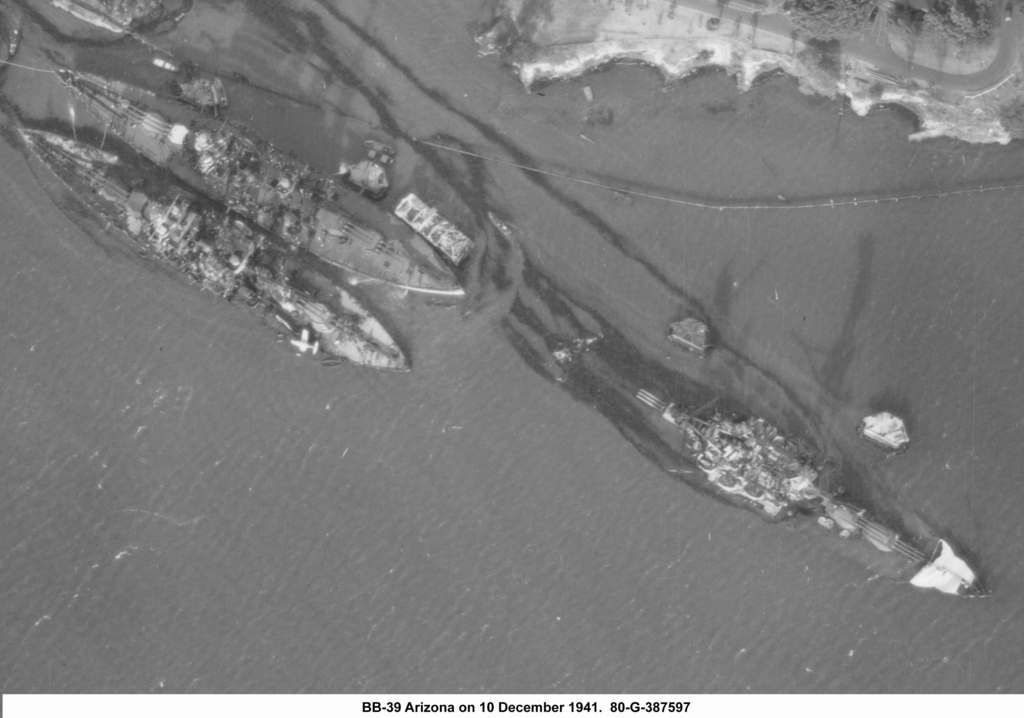 BB-44 CALIFORNIA
BB-46 MARYLAND
BB-46 MARYLAND, BB-37 OKLAHOMA, BB-43 TENNESSEE, BB-48 WEST VIRGINIA, and BB-39 ARIZONA. Two views taken at slightly different times at focus points.