Thanks for starting the thread Sean

and thank you Tracy for fixing the name of the class

Gernot wrote:

I think the "braces" are actually waste water chutes to take the water out over the bulge instead of just running down the side of the hull.


That could be too Gernot, at first i thought they were scupper pipes but i scratched the idea off after seeing quite few of them
Joe Ellias wrote:
Do you know if the hull is scribed on the inside to convert to waterline? If so, does the kit contain a waterline plate?
Thanks,
Joe
There is nothing on the inside of the hull Joe it's completely blank, however if what you are looking for is a visible waterline that defines top and bottom halfs is right there on the outside. i took the liberty of highlighting it. HTH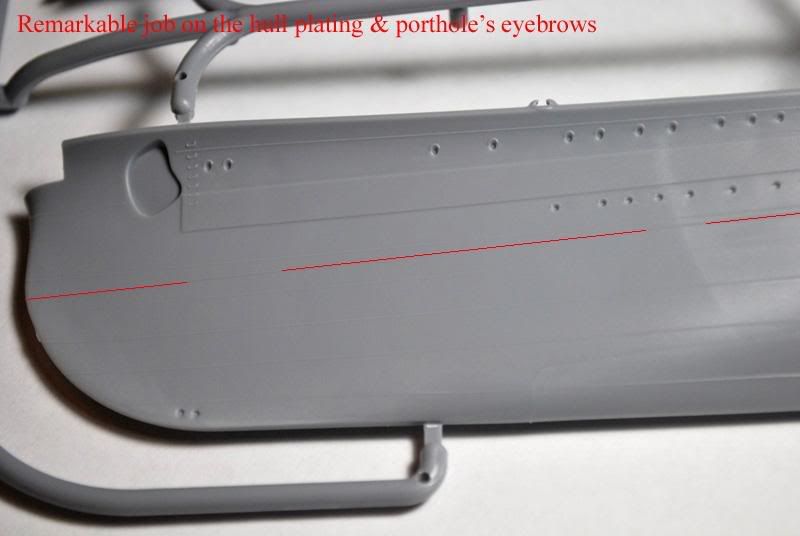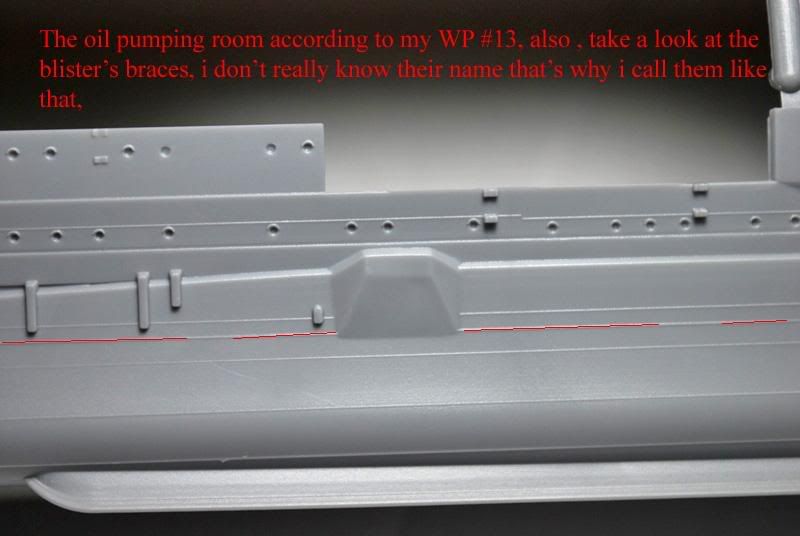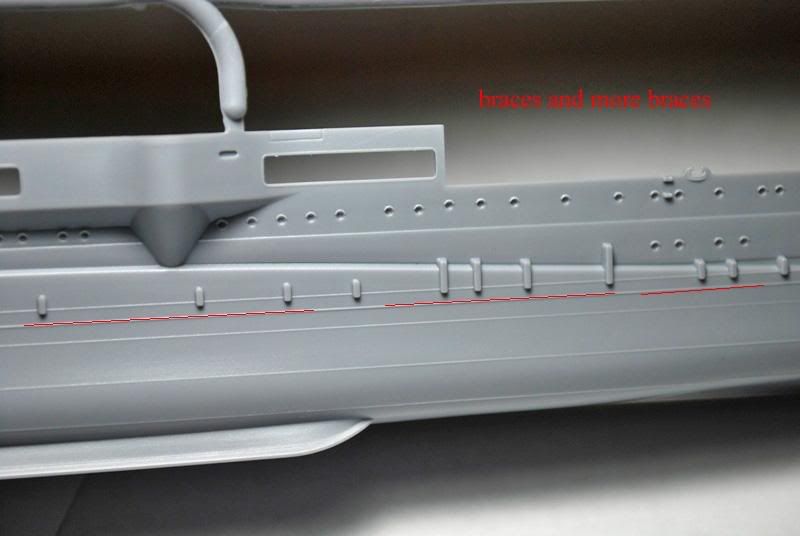 Dan K wrote:
Great job, Jose. That is so helpful. I wasn;t going to go for her but now...........jeez. The detail is amazing.

The PE is for the cages storing extra floatplane wings, etc.
Right about that Dan and the floaters too, thanks for clarifying it

Jose