Here a torpedo cruiser detached to the Beiyang fleet during the First Sino-Japanese War, but originally from the Guangdong Fleet,
Guangyi
(
Kuang Yi
):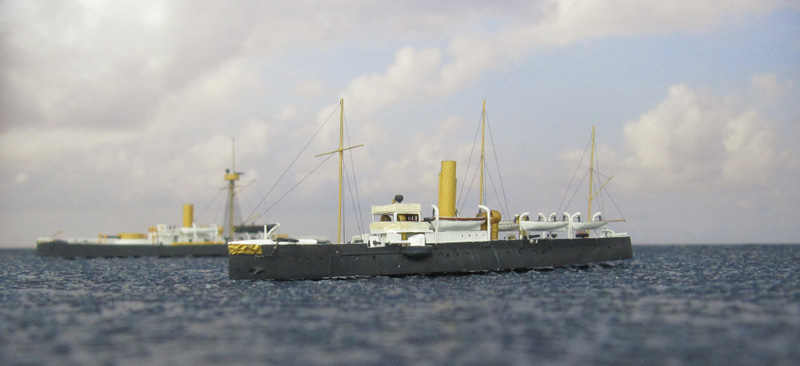 Guangyi (1/700)
Guangyi
fought 125 years ago, on the 25th of July 1894, in the Battle of Pungdo, the first battle of Sino Japanese War.
She is seen above together with the protected cruiser
Jiyuan
(
Tsi Yuen
).
Guangyi
was built in 1/700using the Oceanmoon kit.