I have to ask where you found these images of ship structure and what ship are they from? If they were posted earlier, I missed them. I have to wonder, does that "-38" refer to USS SAN FRANCISCO? When were these parts removed?? Whether these parts are painted in 5-S, 5-N, or even 5-H is depended on when they were removed. Very few USN ships were painted in 5-S after about the Spring of 1942, unless the ship was too busy for a complete repaint job.
As to the apparent difference between 5-N out of the can and what it looks like in photos, color or B&W, there are several factors to consider.
- All paint will look different outdoors in natural light. And even appear different under different lighting conditions; bright sunny day or overcast cloudy day.
- The camera settings. filters used, processing of the film or age/preservation of the film/print/transparency, etc will alter how the image looks color or otherwise.
- The WWII 5-N paint was notorious for fading in the bright South Pacific sun. Also, the exposure to salt water left a residue on all surfaces, particularly the hull.
- Distance from the camera that an image is taken.
- Generally speaking, the "true color" of a WWII camo paint will appear to be darker on a model than on a full size subject.
Here are a sample of images scanned from original transparencies at the US National Archives (NARA). All of these subjects were painted in Ms 21 with 5-N paint.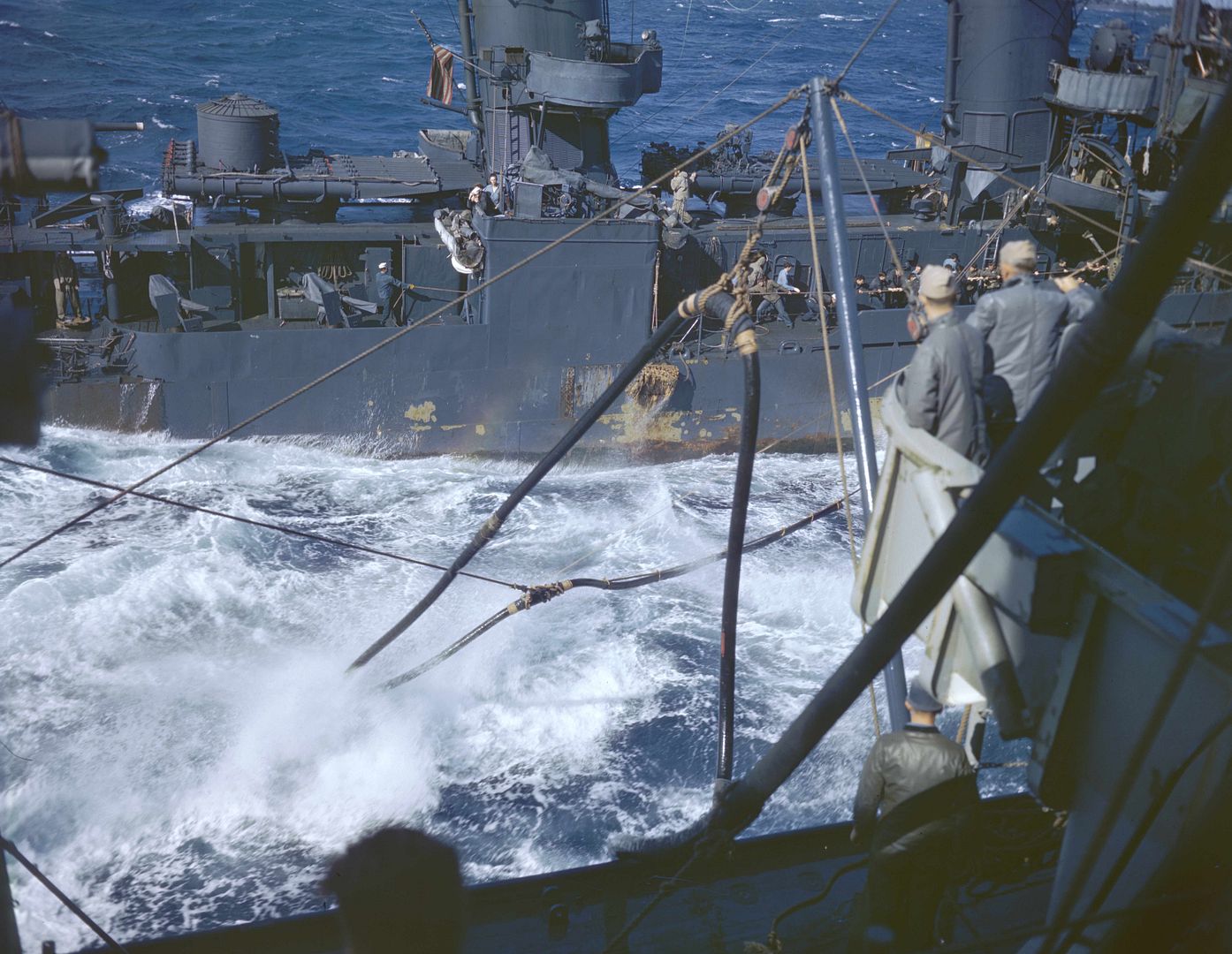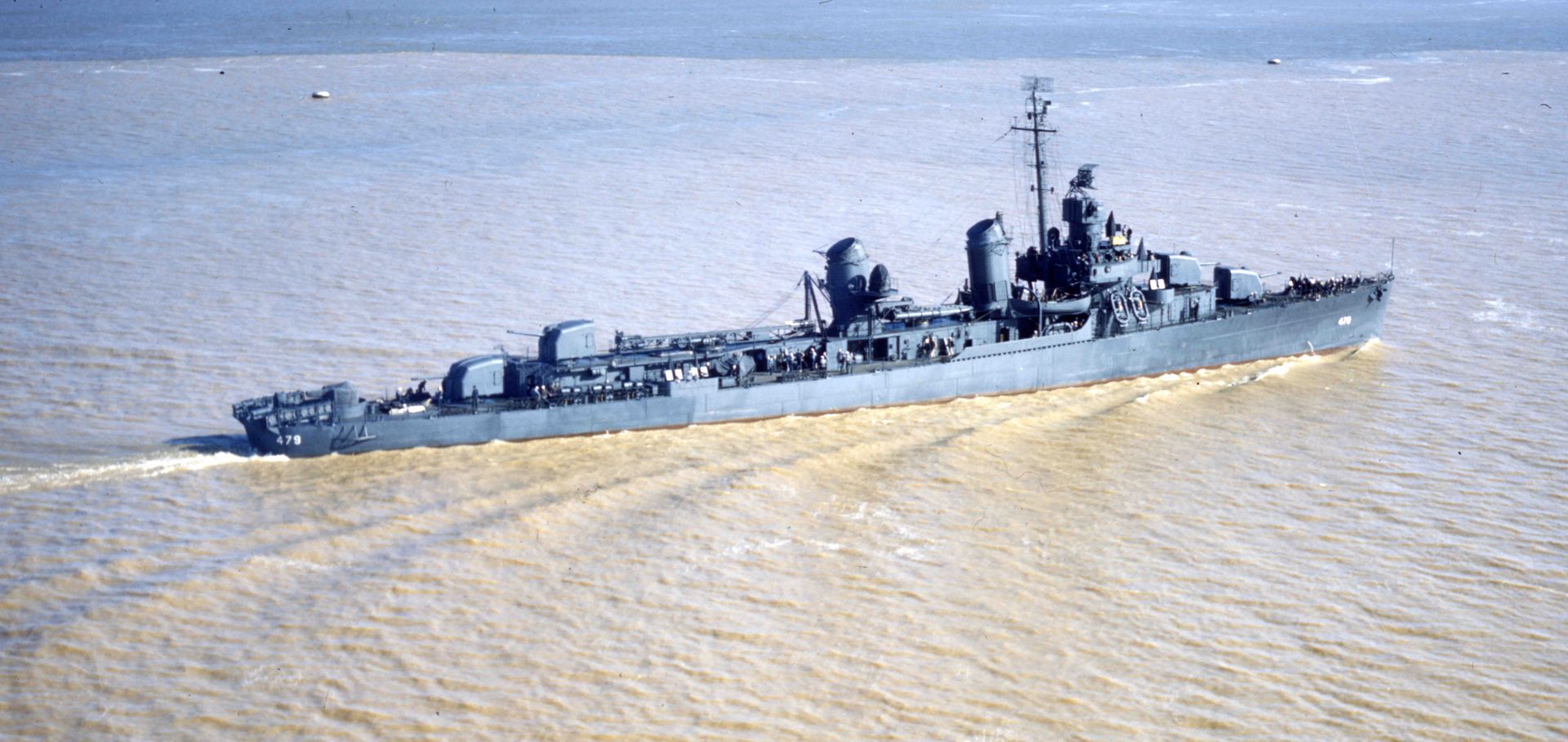 This image of USS St LOUIS (CL-49) taken on 5 July 1943, is really an interesting study. Note that parts of her superstructure looking darker than the hull. Also, note that the hull of the oiler in the foreground left is a darker 5-N than St LOUIS. Further, you can see where at some point her hull has been touched-up painted. You can see the salt residue along her hull, particularly along the waterline.