Hello again gentlemen,
Back with another shot - this one is from the Osprey Publishing book on German pocket battleships, showing the area in question on Admiral Scheer. Going on the assumption that this is similar if not identical to Admiral Graf Spee in this regard - only Deutschland/Lutzow was a very much different ship.
Again, depending on my eyes, it seems there is a definite slope there, far more pronounced than what I drew before.
As before, I would welcome any opinions and thoughts on this. Don't think I have seen this feature on any kits yet!
Hopefully I'll be back soon with a few shots showing what I have changed on Academy's kit sofar (if you gents would like to see them that is)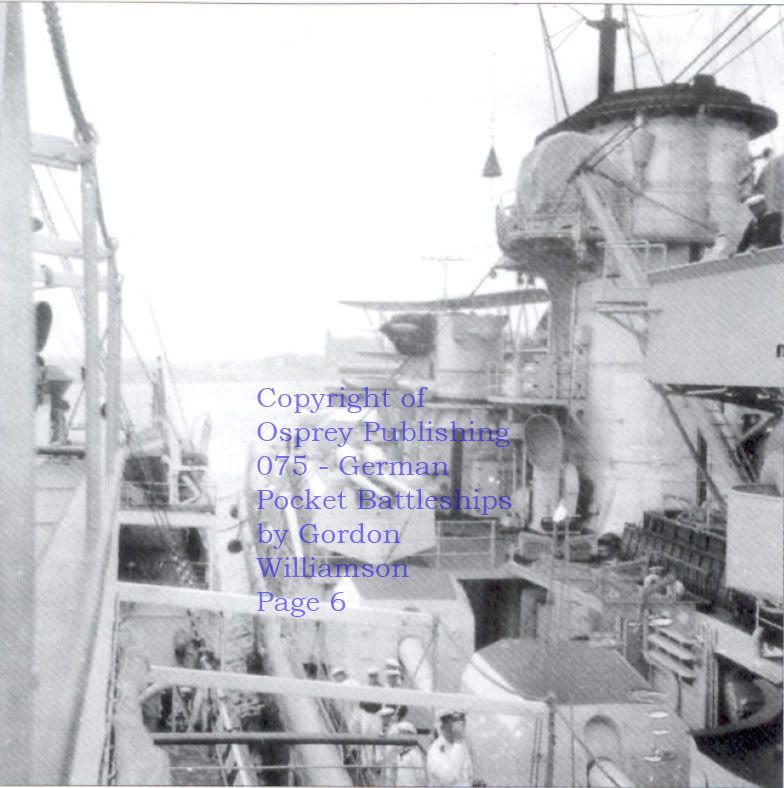 Russ - I agree 100 percent with you - MW is great that way, with a separate forum for particular classes saved in one thread.
Best regards,
Maarten