Okay lets try this image posting thing one more time based on the advice above, for which thanks.
This is the Airfix 1:600 Tiger hull and deck with the converted version. Length and beam reduced, most of deck replaced. Cruiser stern added aft, and eventually two extra shafts, armour belt and bilge keel added.

This is the scratch built forward superstructure and turrets taking shape.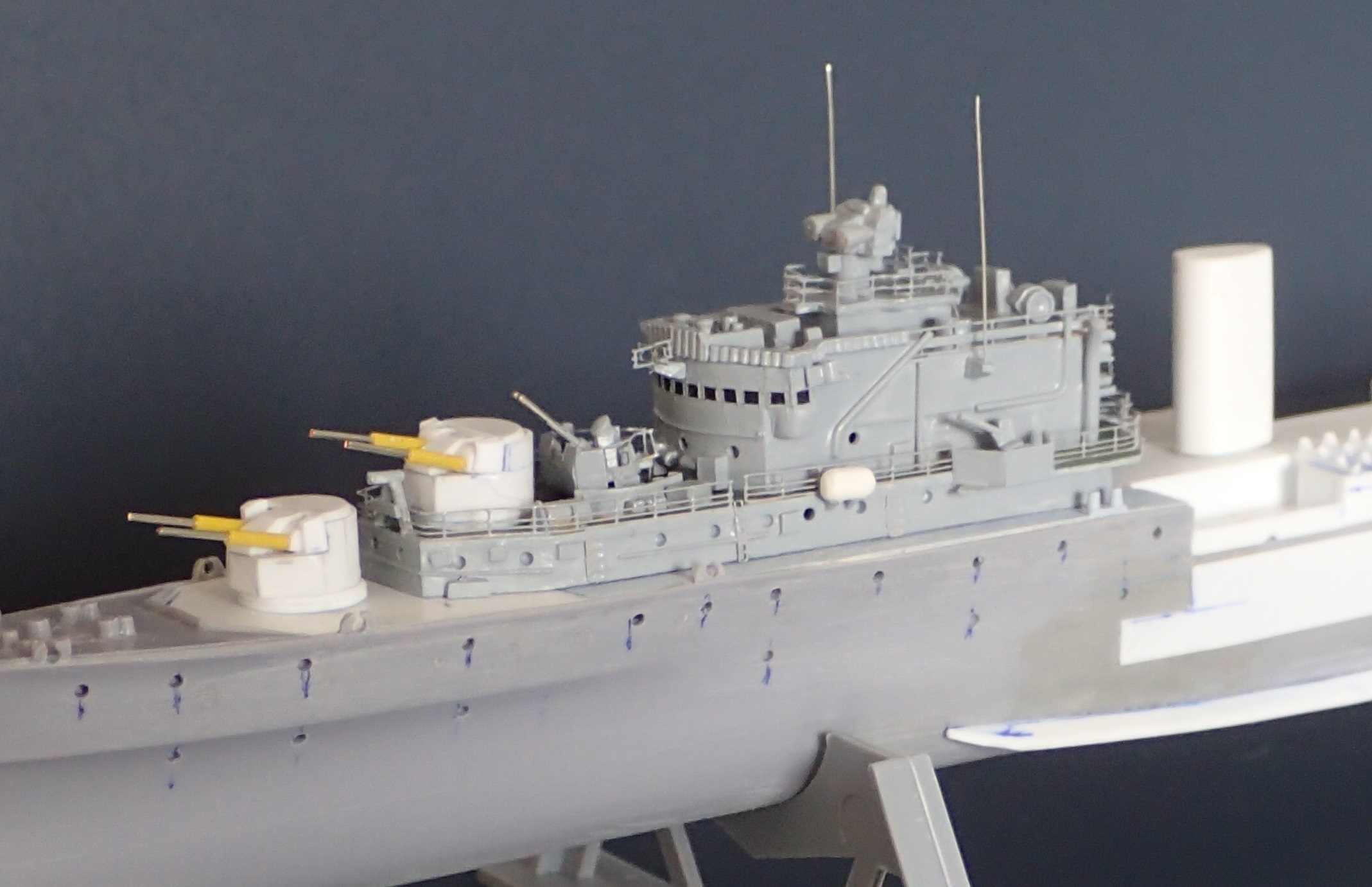 The WEM PE was used and this is the foremast created by adding an extra section on to the Tiger fore mast, as well as placing the Type 277 radar on it.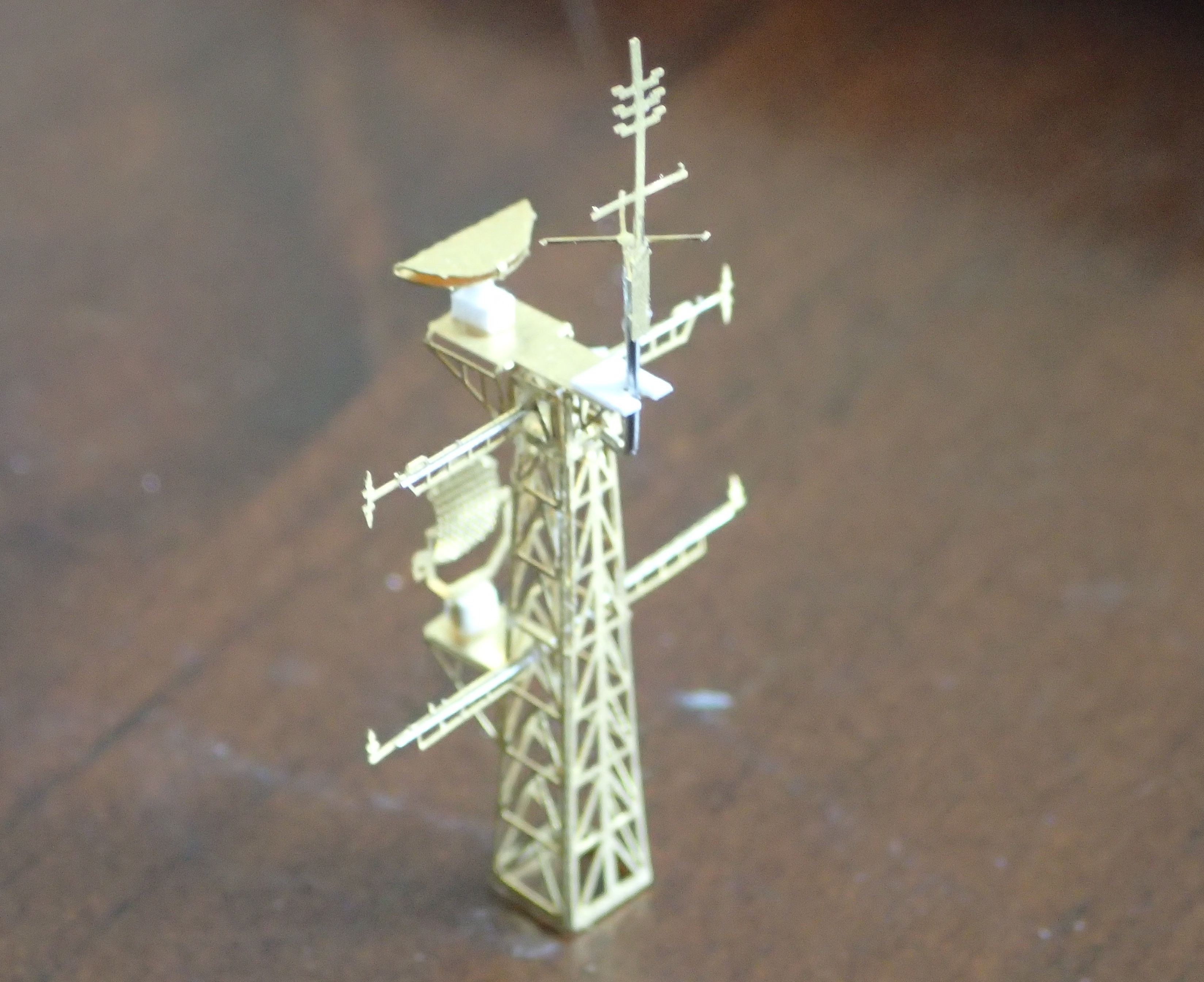 Forward hull and superstructure complete: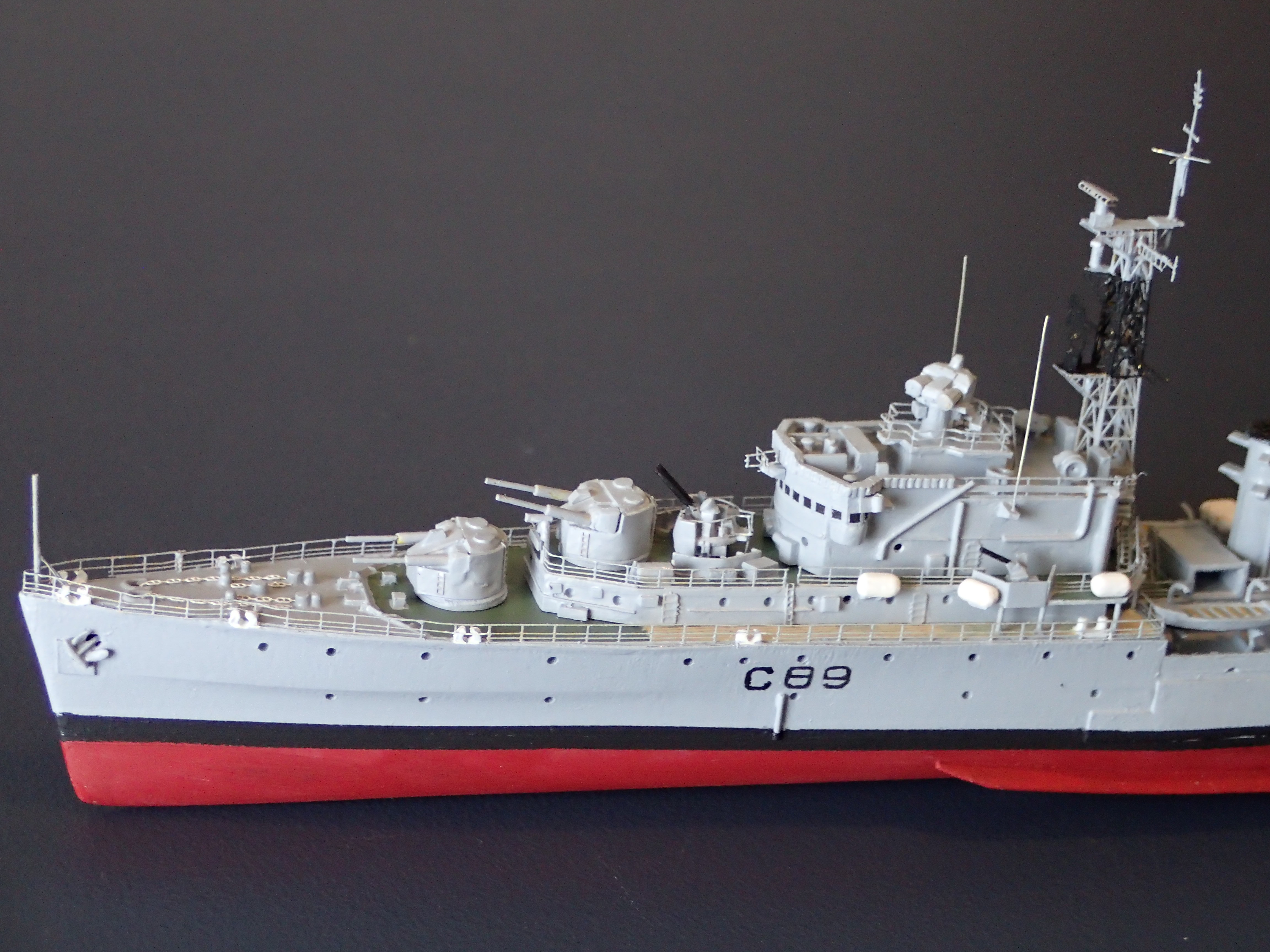 Overall waterline view using some MDF shelves as sea/sky: