Matt,
If you narrow down your choice of which SIMS class ship you want to model ... and time period/configuration ... I can post some images to see if they help. I have almost 200 images of the class from NARA ... many have been published before in reference books ... way too many to post here. There are actually quite a bit of variation of configurations for this class.
DD-418 ROE Building 7 July 1939 showing that unique stack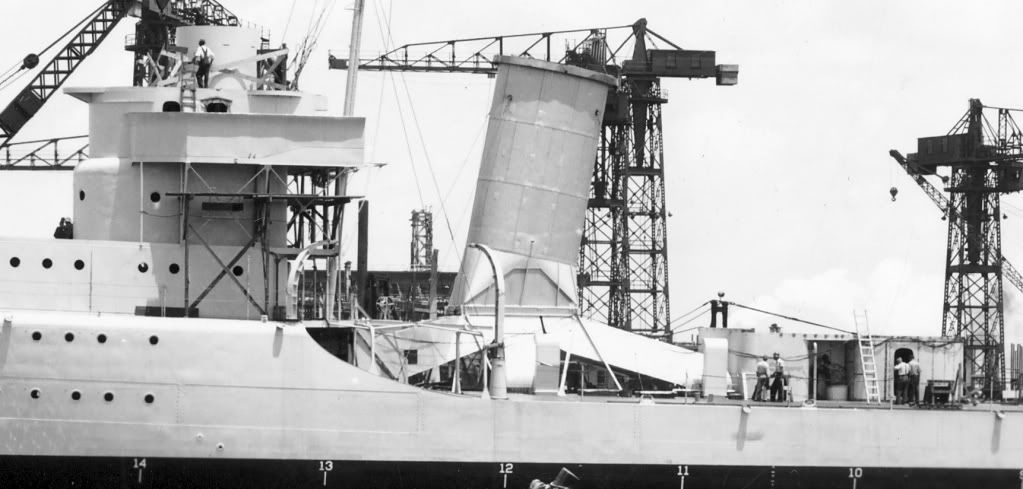 DD-413 MUSTIN on 14 June 1942
DD-411 ANDERSON on 4 June 1942 (Thanks Dick for Identifying her ... again.

)
DD-418 ROE on 4 June 1942
DD-418 ROE on 16 April 1943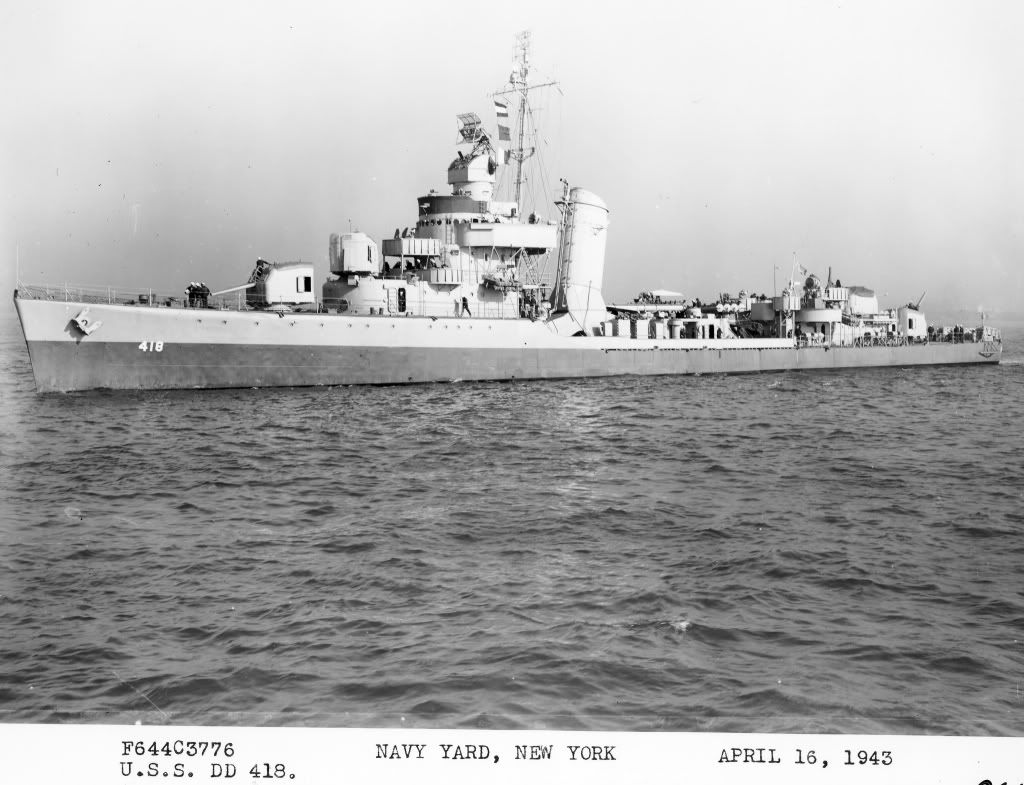 DD-417 MORRIS on 6 December 1943

An example of how different Yards did things differently during the same period. Look at the differences in how the two twin 40-mm mounts were installed on the aft deckhouse.
DD-418 ROE at New York Navy Yard on 15 April 1943 (This seemed to be the common configuration on the three Atlantic based units ... for ROE, WAINWRIGHT and BUCK)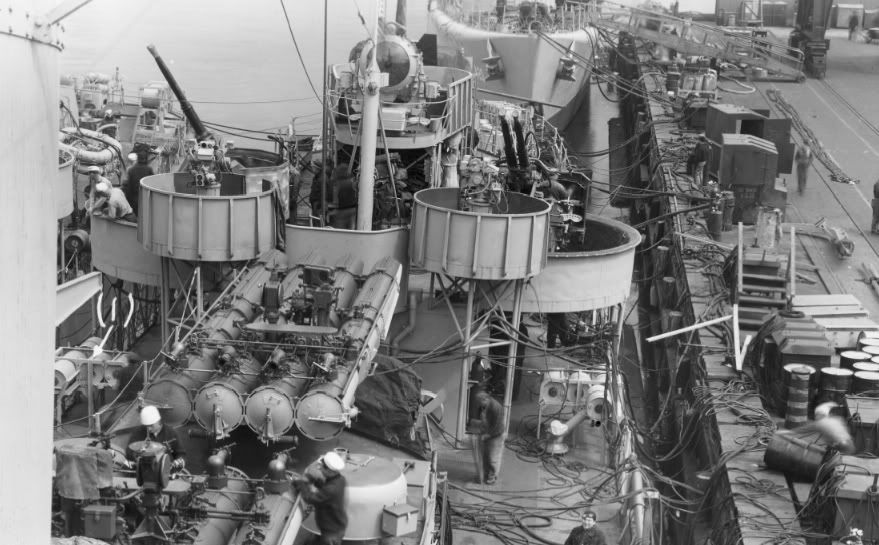 DD-411 ANDERSON at Mare Island Navy Yard on 17 May 1943