Besides the Batch 1 kits, there are also 1/700 kits of the Batch 3 by Atlantics and Orange Hobby.
I built HMS
Chatham
using the Orange Hobby kit of
Cornwall
: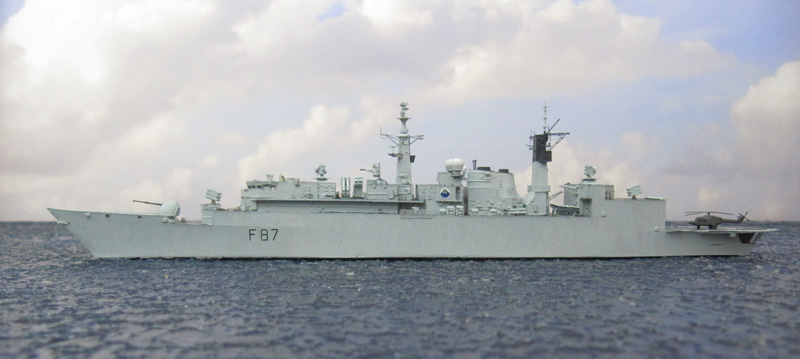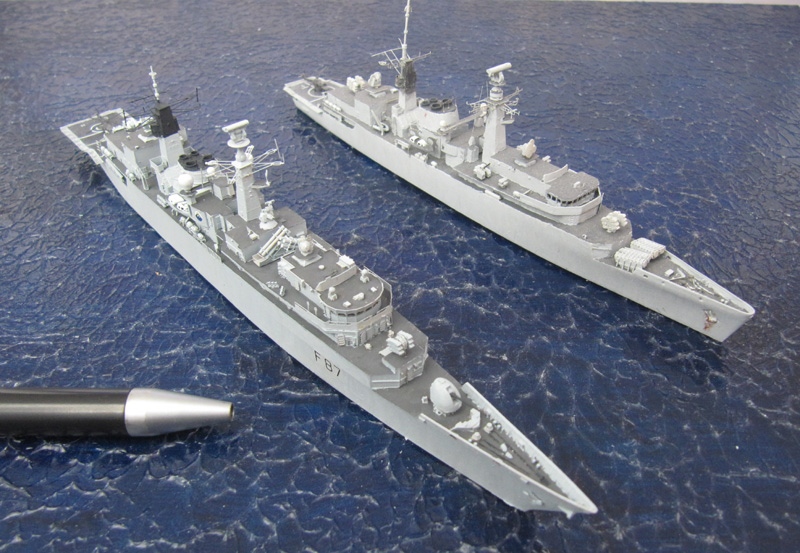 HMS Chatham (1/700, Orange Hobby)
The model was converted to depict
Chatham
as she intercepted the Maltese tanker 25 years ago, on the 1st of May 1994, during Operation Sharp Guard. I added 2 cm guns, torpedo tubes and a boat on starboard plus some smaller changes.