There has not been much interest in this project, I've elected to forego further updates.
I'll throw up pictures of the finished model when I find time to do a photo shoot.
The project must complete by this Friday night so I have taken the week off to work round the clock. For context, yesterday's work completed around 4am and was restarted at 10am.

As I type this I am waiting for the latest round of oils to dry (btw enamel thinner and oil paints is a beautiful thing - quick drying time vs mineral spirits also).
For the size of model, things are moving extremely fast. I think the whole project will finish in less than 250 hours and, barring any setbacks, this will be my best work to date.
There has been some scratchbuilding and I think that the total number of parts is around 1,400 before adding crew.
Compared to my Rodney project two years ago, I have managed to cut production time by ~31% and improved general quality of the work across the board.
Here is a picture of a section of hull before applying the first wash. The lighting was very bad and the deck looks less yellow in person.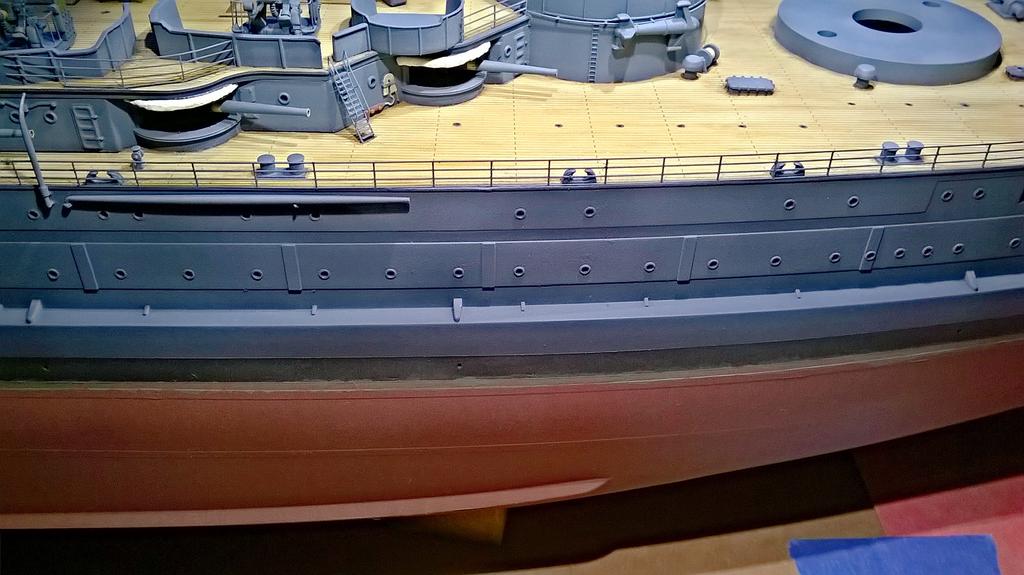 Dan K wrote:
Very clean PE work. Direct sunlight shows it off to great advantage.
Thank you sir.