Hello to all, This is my first post here on Modelwarships. I'm mainly a 1/72 aircraft modeller, but please don't hold that against me as I have a feeling I'm going to be needing some advice from the good folk here on my latest project.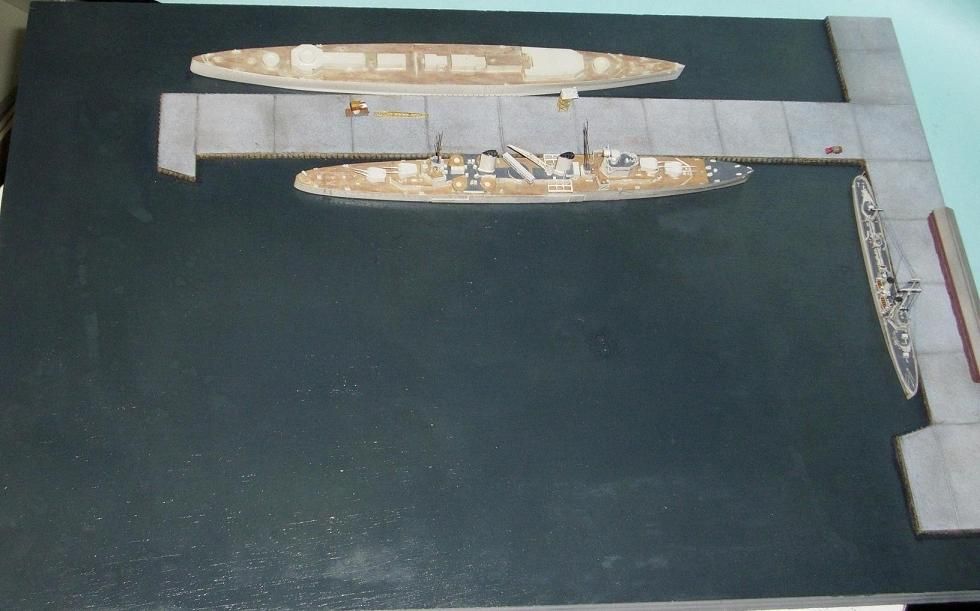 This is Tamiya's HMAS Vampire, NNT's HMAS Sydney and Combrigs HMAS Canberra. The harbour itself I'm just making up as I go along and actually see the parts I seem to be spending a hell of alot of money on (I do love getting home from work to a parcel in the letter box tho) the dock sections and(in the post) buildings, harbour tugs and other bits and pieces are Battlefleet models, The trucks are Niko models, They also have some really nice 4inch gun mounts as replacements for Sydney although whether they are correct for Sydney I don't know but they look cool so I'm using them. The cranes and trains are Alliance modelworks and the building already down is White ensign.
I've been working on this for nearly 2 months now and have Vampire pretty much completed, Sydney well on her way, but its my first resin ship kit so its proving interesting and Canberra has been started but I'll concentrate on her after Sydney is done.
I've also done the ground work for the docks just so I could see what I was trying to achieve if that makes sense. Once my next package arrives I can get an idea how the dock will end up looking.
So this is Vampire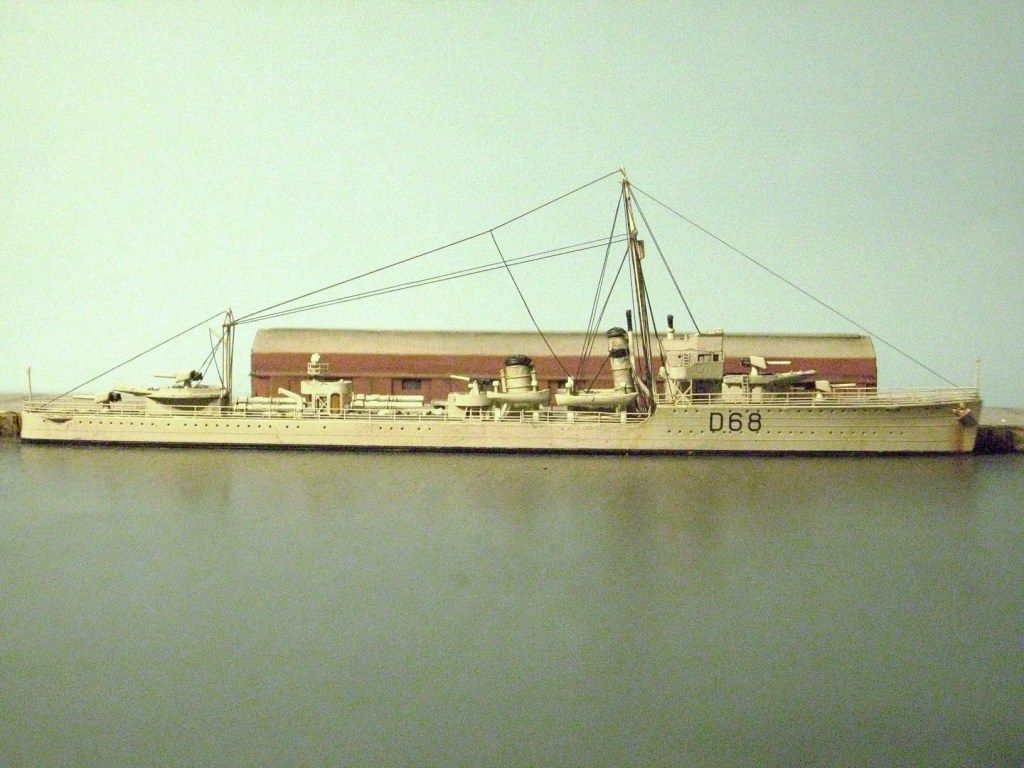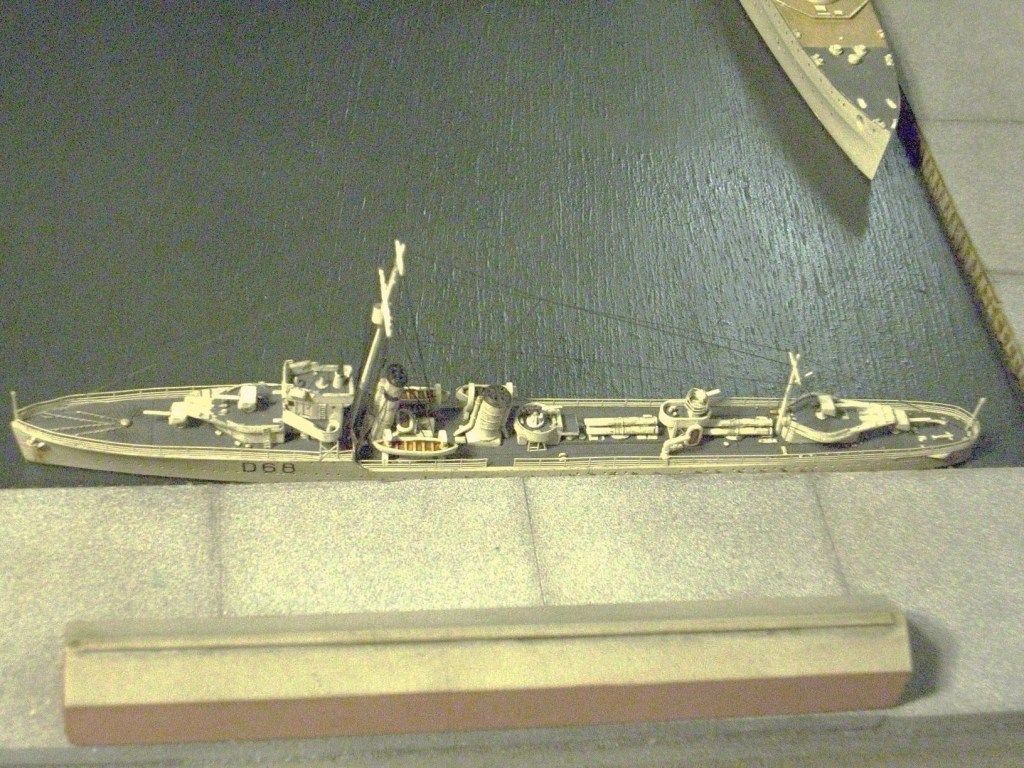 and this is Sydney, the crane, catapualt, guns, masts and a couple of others are just sitting on but the rest is attached.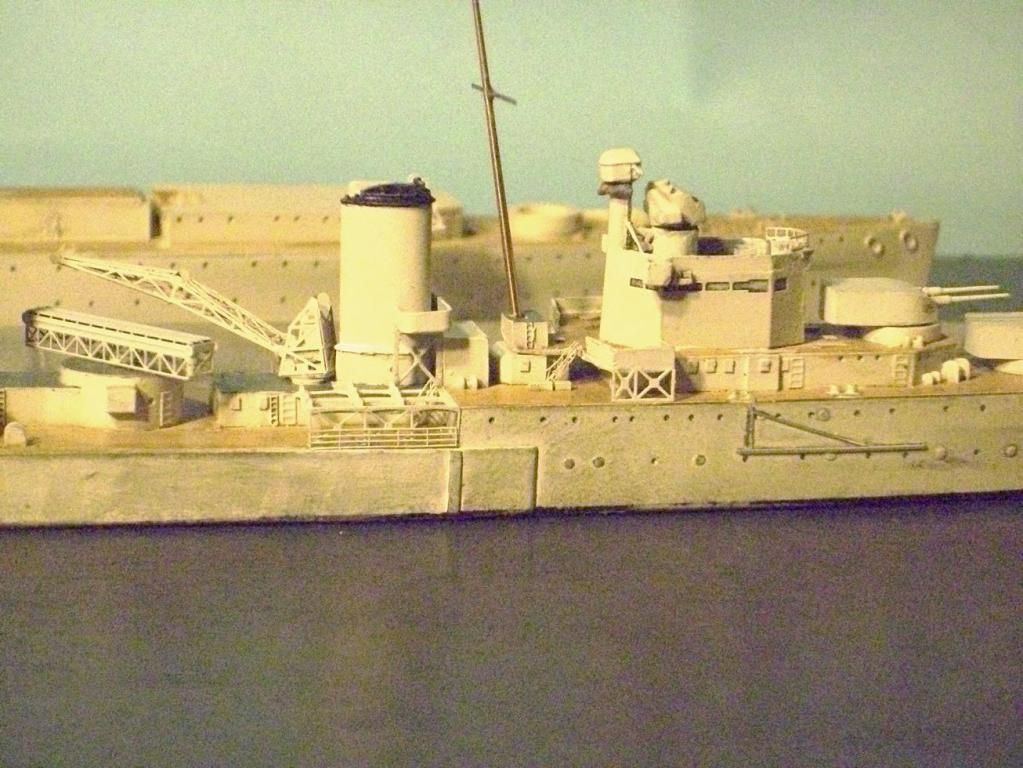 I've never made my own masts before so I'm pretty excited I did these and the close ups really show how bad my hand painting is but I really do need to get one of those magnifying glass's with the lights, some of these parts are really small.
I've been looking at other peoples builds of Sydney and have made a couple changes/additions but I'm not going to town with it just getting it built is fun enough.
Anyway this has taken a few hours and a bottle of red to write so thanx for letting me share this here and any feedback appreciated.
Regards Callum