Christian M. wrote:
However, keep up and maybe you can rescue kit?

Fore mast is now in right place, but in poor condition. I can't fix all damages, so fore mast doesn't fit perfectly with rest of the model. Enough my complaints for now, let's see how Dreadnought looks like:
Ship bell - "my precious" - small, beautiful, ready to use: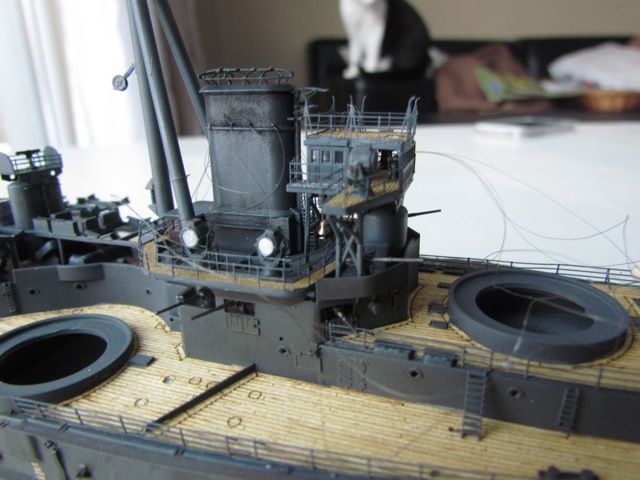 Structure of flying deck, navigation bridge, fore mast and funnel isn't so easy to assembly.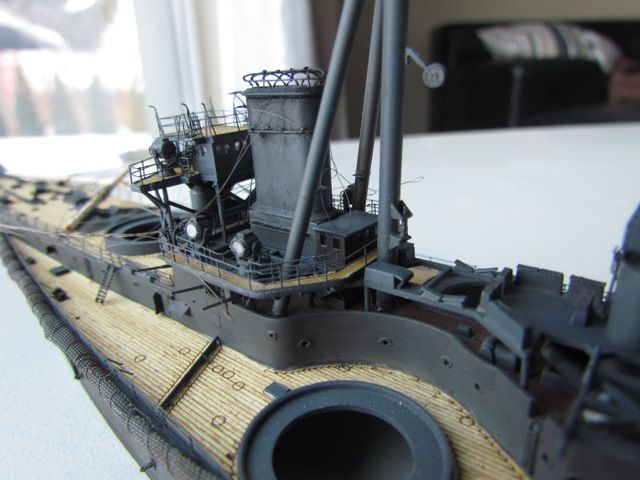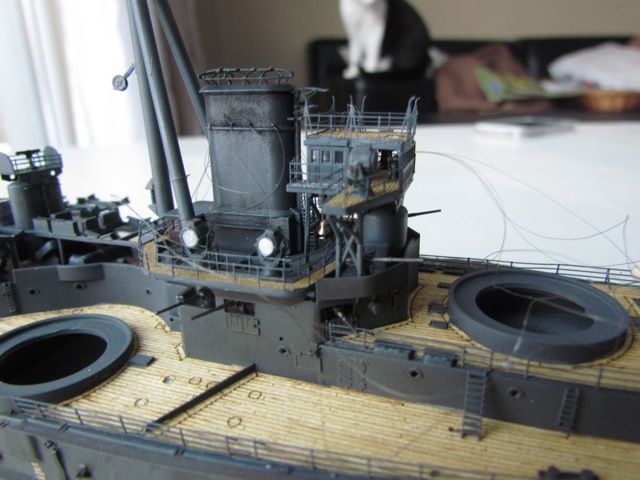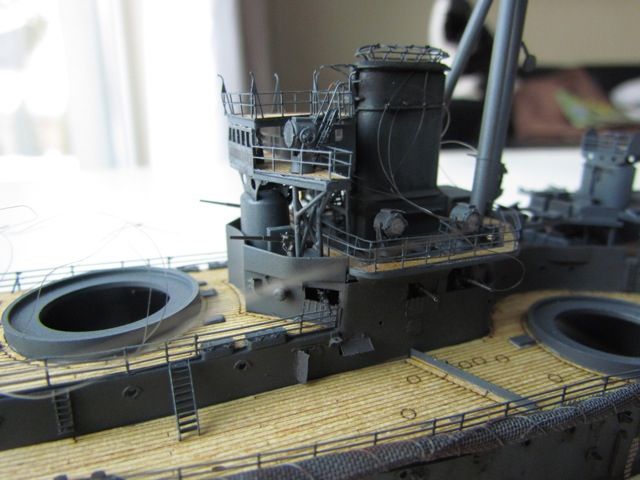 Windows of admiral's shelter and navigation cabin are made from cigarette box foil (very thin and transparent)
Rolled antitorpedo net... I found no satisfactory solution of this problem. Shoestring - that was a nice idea, but i think best in 1:700 scale. After almost 10 unsuccessful attempts, I did something like that: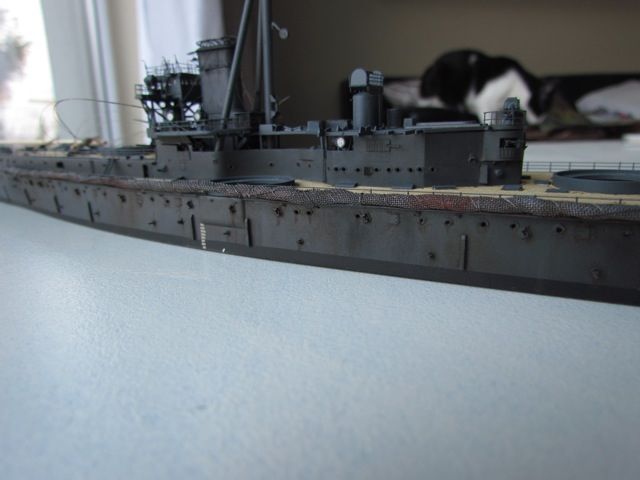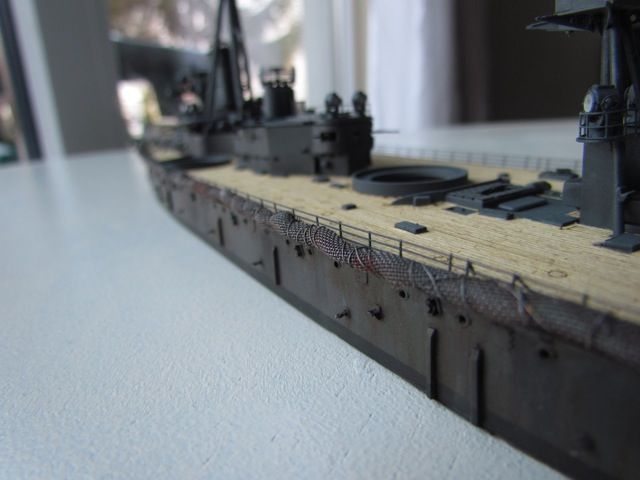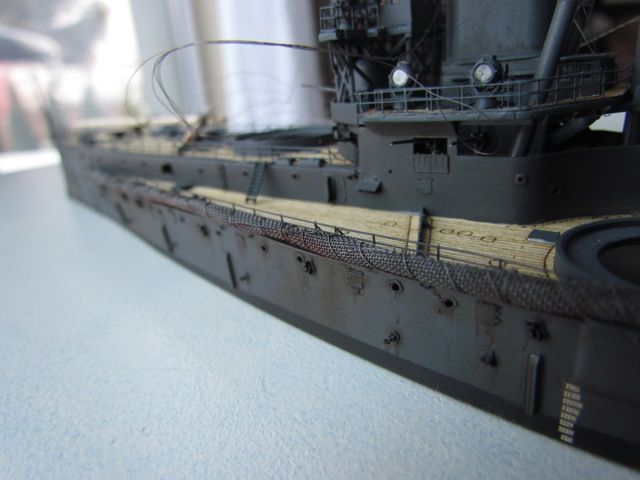 Now I have fundamental question about rigging (especially antitorpedo net rigging). I have polyamid thread (diameter 0,1 mm and 0,03 mm). Thread 0,1 mm in this scale = 3,5 centimeter in real world. Sound's good, but looks to thick on model. Thiner thread is almost invisible on model. Hmm... What should I do?"