Here is a step by step process on how I created my cage mast. First, you will need both the main mast and the forward mast for this. Also it is very important to create a gig like the one I have.
Step 1:
Cut off the bottom three sections of the mainmast.
Step 2:
Along the new bottom, count 3 of the vertical bars then make a cut straight up 3 sections. Should look like this.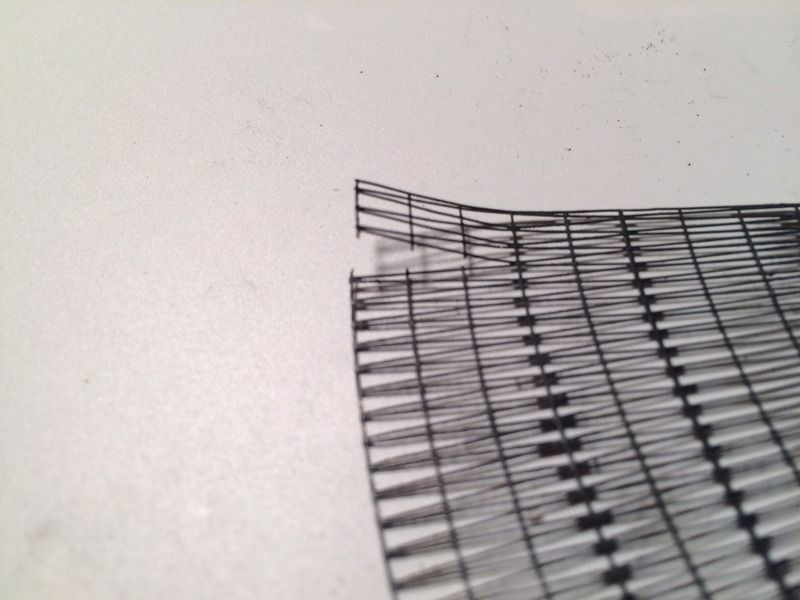 Step 3:
Repeat this process across the entire bottom. When done it should look like this.
Step 4:
Shape your mast and slip it over your gig. Flare out the bottom sections until they are at the correct size for the base.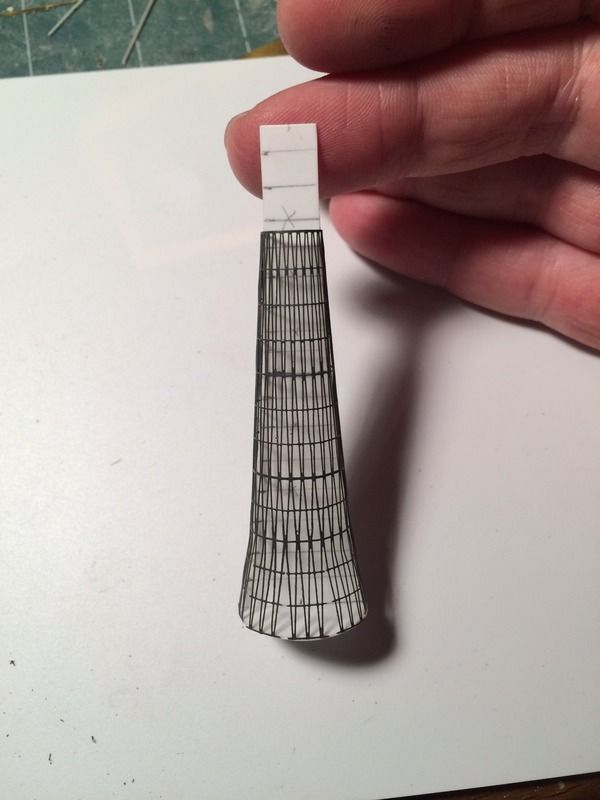 Note: You have plenty of scrap left over to fill in the voided spaces at the bottom if you wish.
Step 5:
Cut off the bottom 3 sections of the forward mast.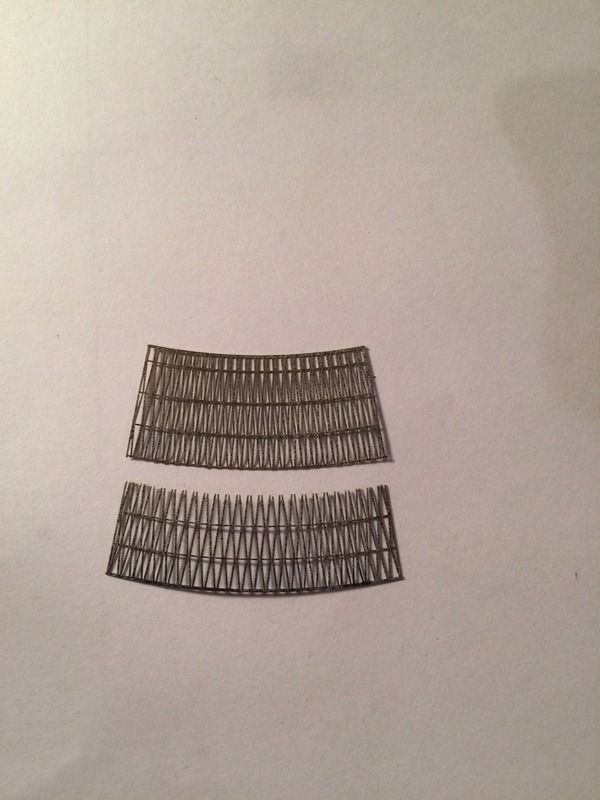 Step 6:
Just like the main mast, count over 3 bars then cut. This time you are going to cut all the way up leaving only the top horizontal ring intact. It is important that you cut out the entire portion of the horizontal rings in the section that is cut. Each section should look clean with no pieces of the ring sticking out.
In this picture I bent it open more for illustrative purposes.
Step 7:
You can now shape it into a rectangular shape like this. There will be a little bit of over lapping but not much.
Step 8:
Shape this section into a perfect tube shape.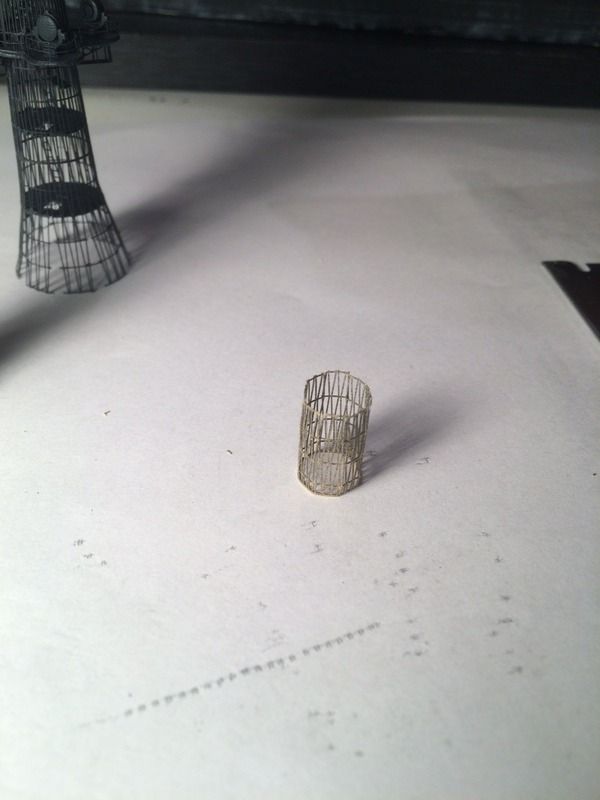 Note: Before you glue the 2 pieces together scratch build and install your ladder platforms inside the mast. I put a platform at both the top and the bottom of this section for added support.
Step 9:
Slide it over the top of your gig and you are ready to detail your new cage mast.
Good Luck!