During the next installment more PE was applied to the hull. A general view: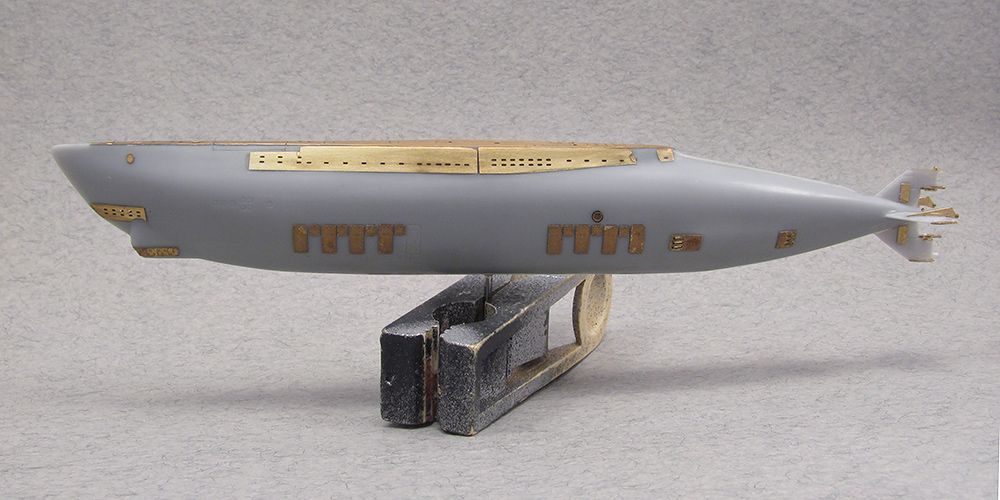 The external covers of rubber peroxide tanks were placed over the panels scribed originally in the kit. In the Uboot_im_Focus book I have found circular outlets with louvres (one on each side):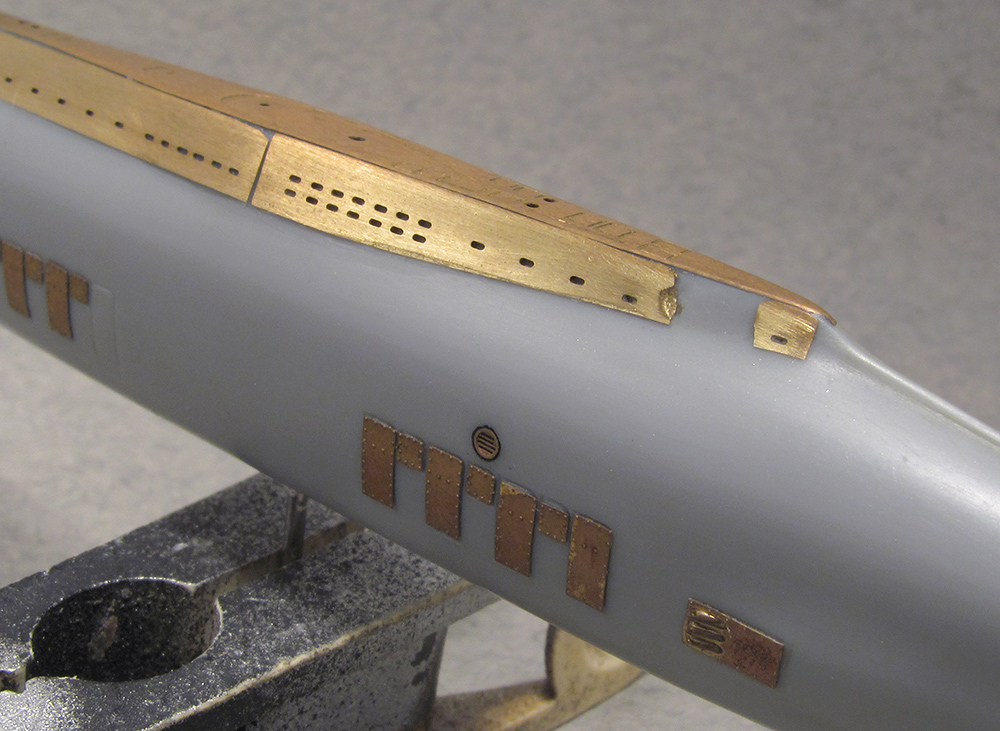 At the beginning I thougth I wil simply use black wash over the kit's imitations of limber holes but it was not meant to be

. The rows of tiny holes just under the deck will be simulated by black decal.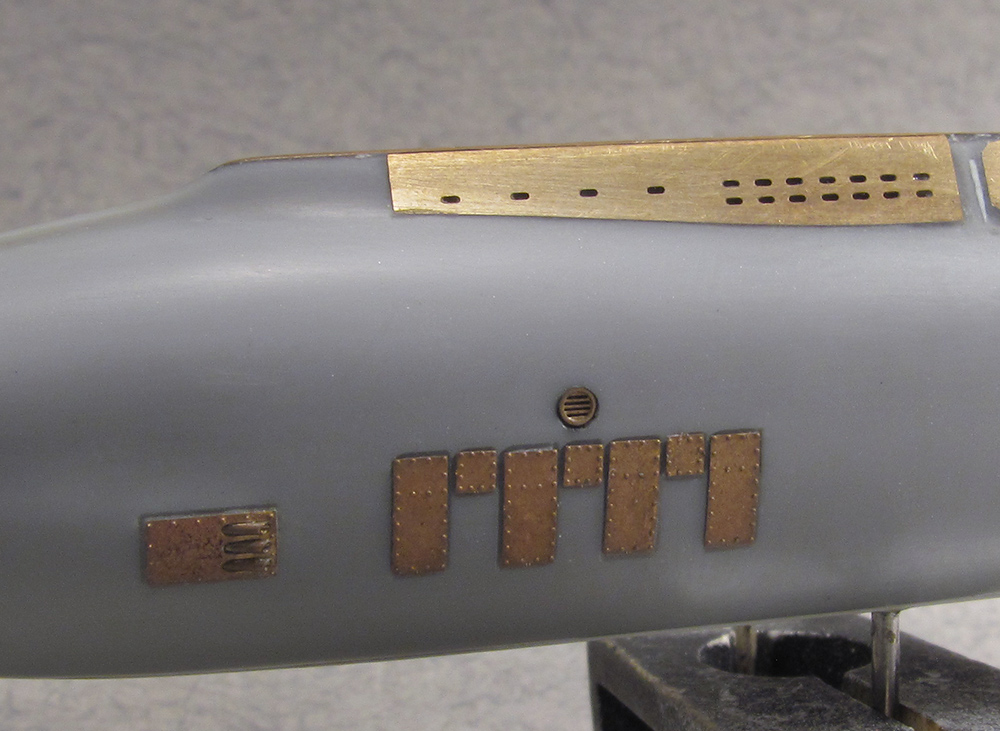 Moving to the stern I thought that the kit's details were not as sharp as I would like them to be.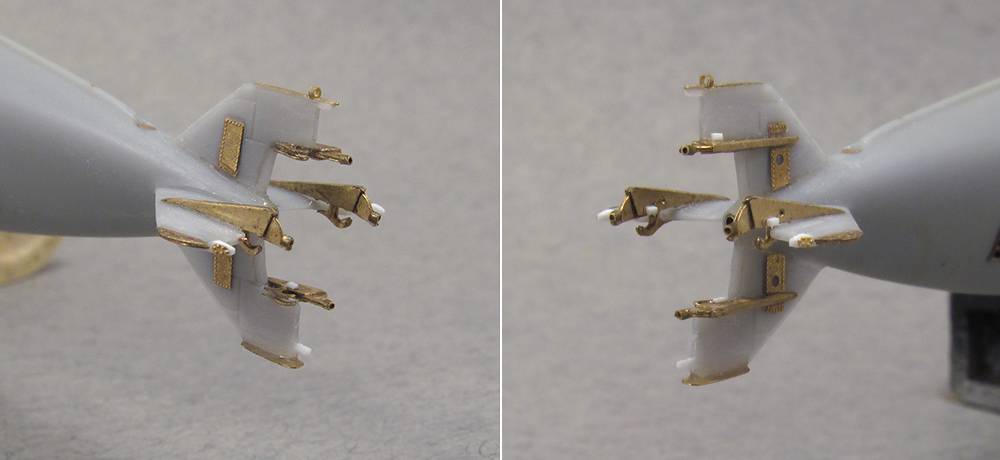 The pipe-like tips of rudders' drives fairings were quite interesting in the original boat. End tips of the horizontal planes were wooden - I tried to replicate the wood pattern in PE parts.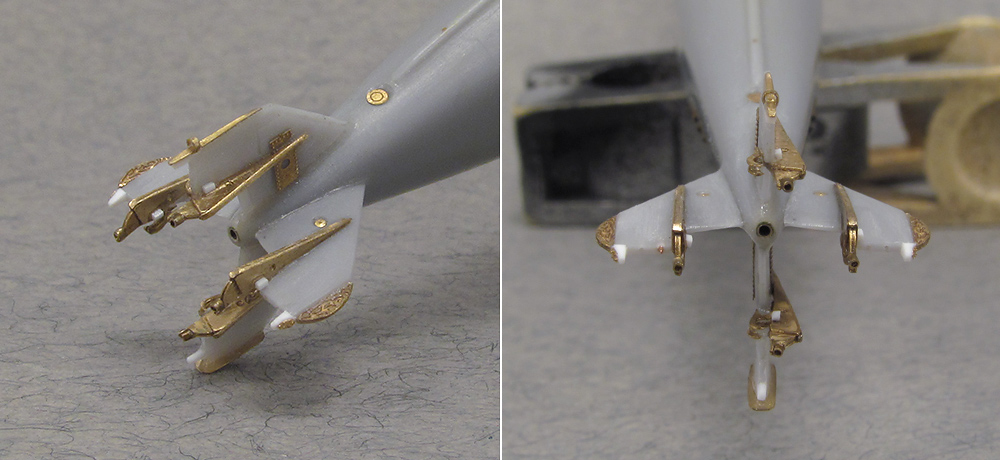 The rudders themselves will be brass too. Photoetched propeller blades were taken from kit's original fret and got slightly bent.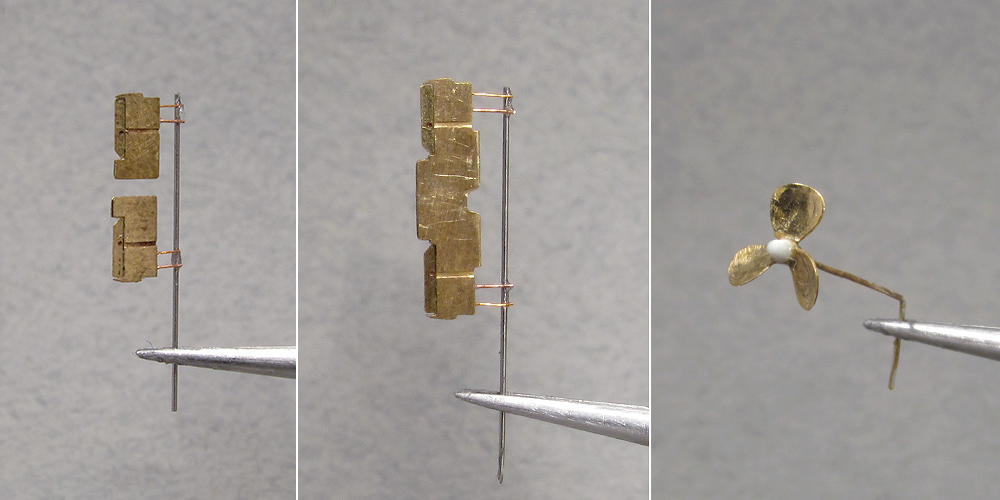 The kiosque got its share of brass too. Kit's original railings were a bit on the thick side so I replaced them. The doors and hatches covers are made of 0.05 mm brass etched down to 0.025 mm thickness. Hope they will not look too heavy after painting.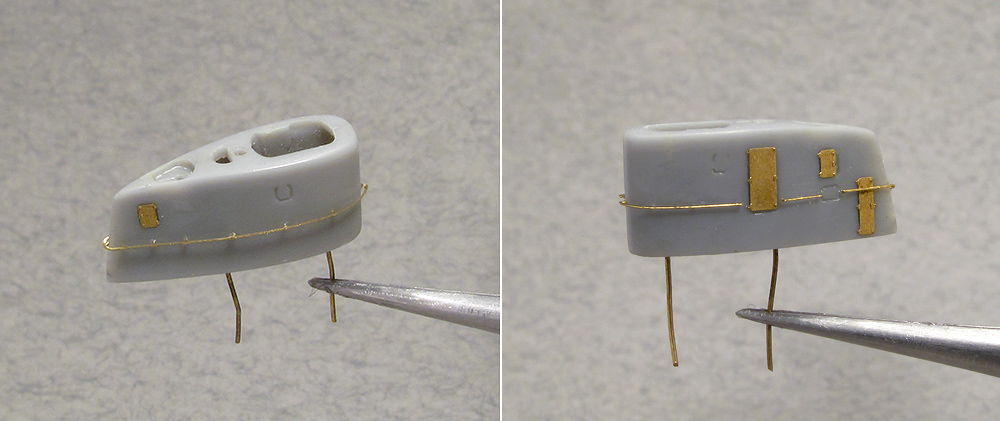 There is still a few details missing both from the hull and from the kiosque - they are waiting for etching and for the next installment.

TBC