Small update. I couldn't change the 5 inch guns anymore ( they were upside down, ahum ) so I had to sand the gear off to kind a mask my mistake. Fitted a few more details.
On the picture below, the hangar details are dry-fitted very roughly, so no worries. Still not happy with the hull colour though, unsure what to do.
Painting is not my biggest hobby and for the larger surfaces, I use Revell spray cans which are a pain. Not evolved to airbrush yet, I should really ...
Also decided to give myself some extra work by adding spare-TBD's to the hangar roof. I saw this on a picture from the Enterpise and quite liked it.
Not sure how much you can see once the model is finished but in that case, I know they're there.
Will also add the Wildcat to the hangar roof as per one of the last pictures onboard the Yorktown during salvage operations shortly before sinking.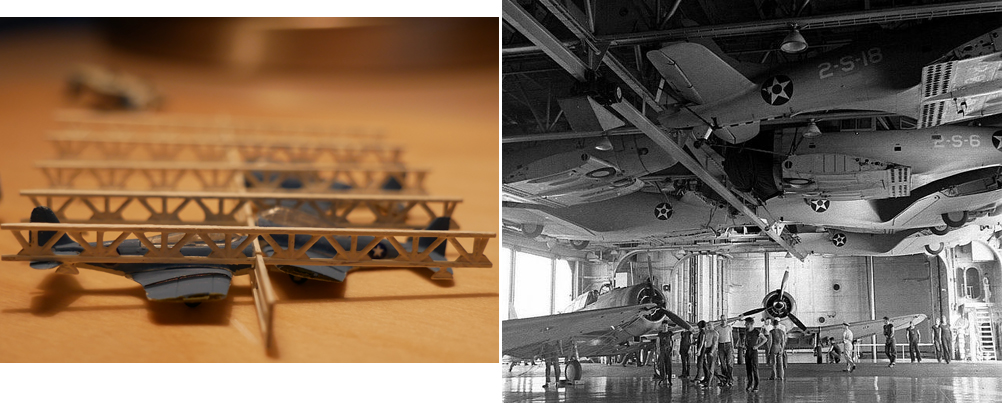 This is my third carrier. My second carrier was the Trumpeter Hornet, made into the Enterprise ( at least I tried to ) which saves me having to build or buy a lot of planes.
They will move from the Enterprise. That in return will get the planes I got left-over from the now 'sunk' Yorktown CV-10 ( my trial-carrier first model sold for scrap ).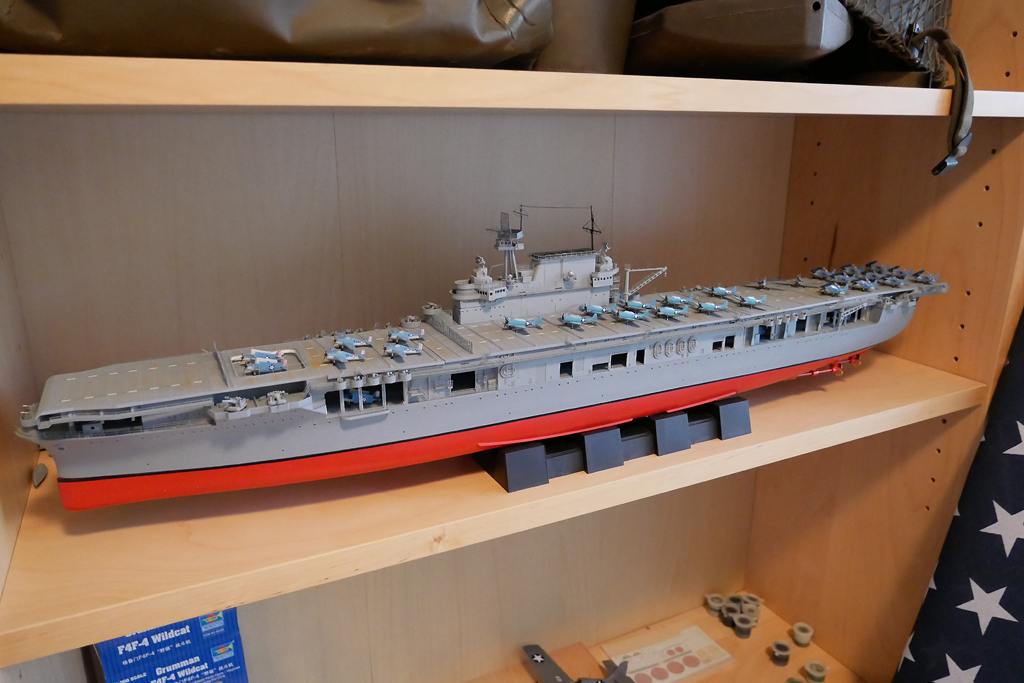 Still an awful lot to do though but I was at least a bit happier with Merit. The Flight Deck dry-fitted beautifully, was happily surprised.
QUESTION: what material can you recommend for rigging ? Normal househould sewing thread seems to thick ...
Thanks
Arno
The Netherlands