Greetings to everyone. Here i´m back with this magnificent modelship and my poor english aswell...

I´ll try to give her a good approach with Cyber-Hobby PE set, WEM Pe set and colourcoats ,MK-1 PE set and full range of Master Barrels for the SH (from 20mm to 280 mm).
First, i did a good base for her...She deserves a throne to the height ... I bought a couple of badges from my local hobby shop as perfect partners with this and other future DKM projects i have . Later on i´ll made a elegant banner for her. All the materials i used are from a big hardware store.....(Leroy Merlin)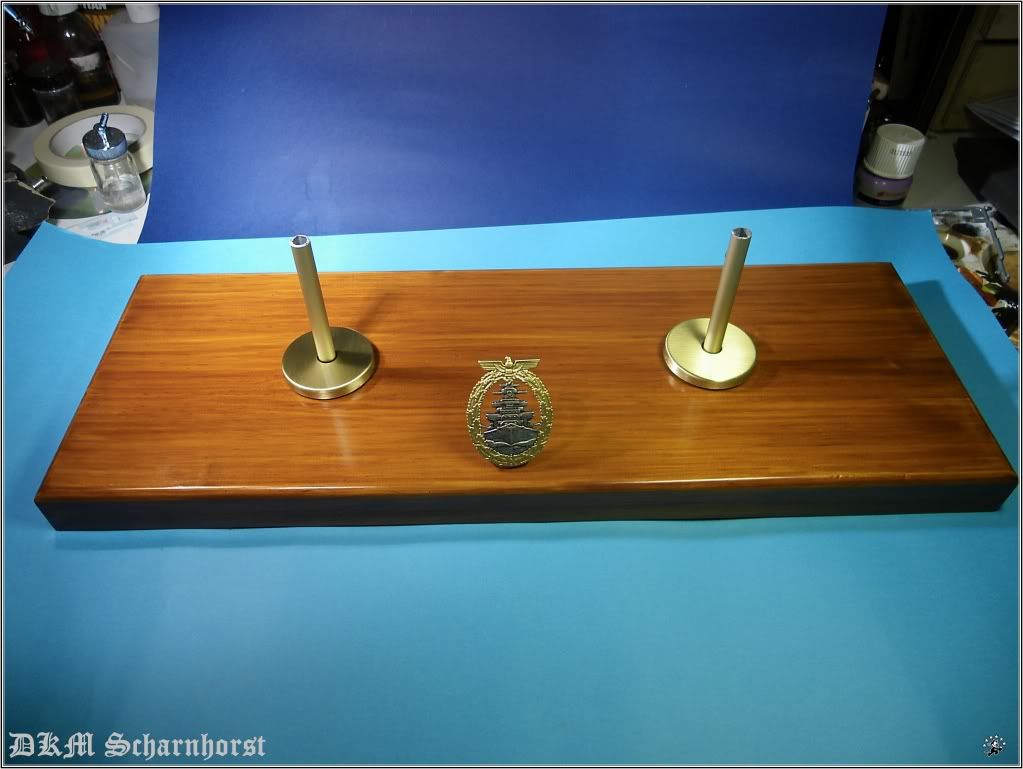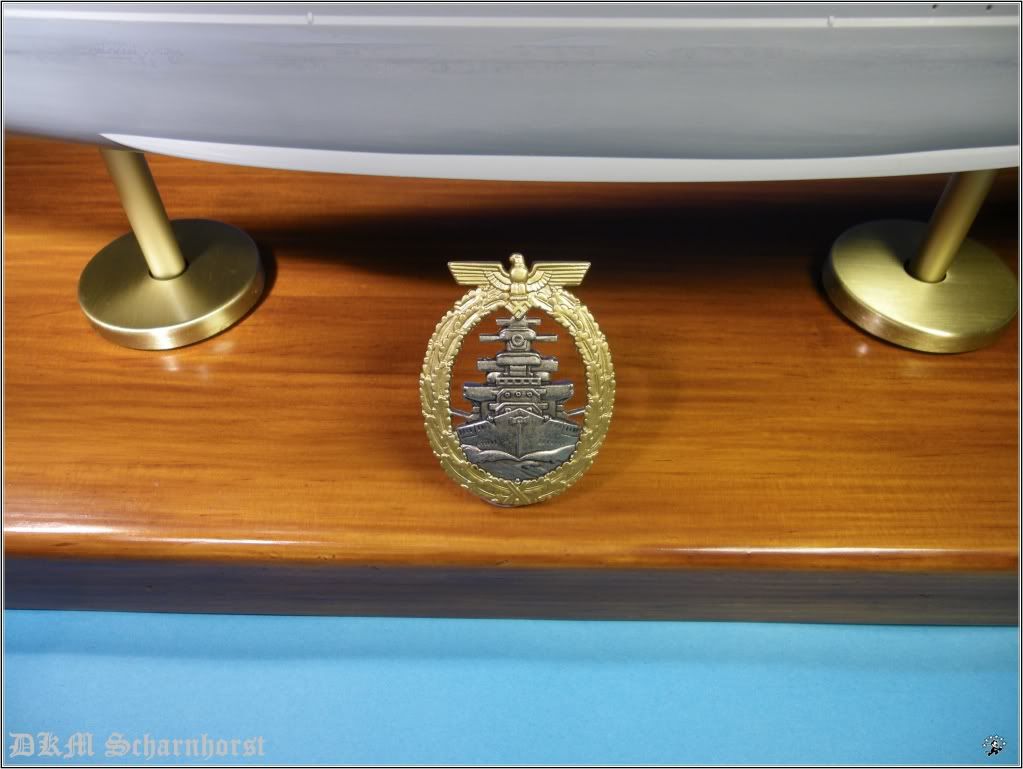 Of course, i opened all the windows, and made a middle-barrier to prevent the light to cross the ship....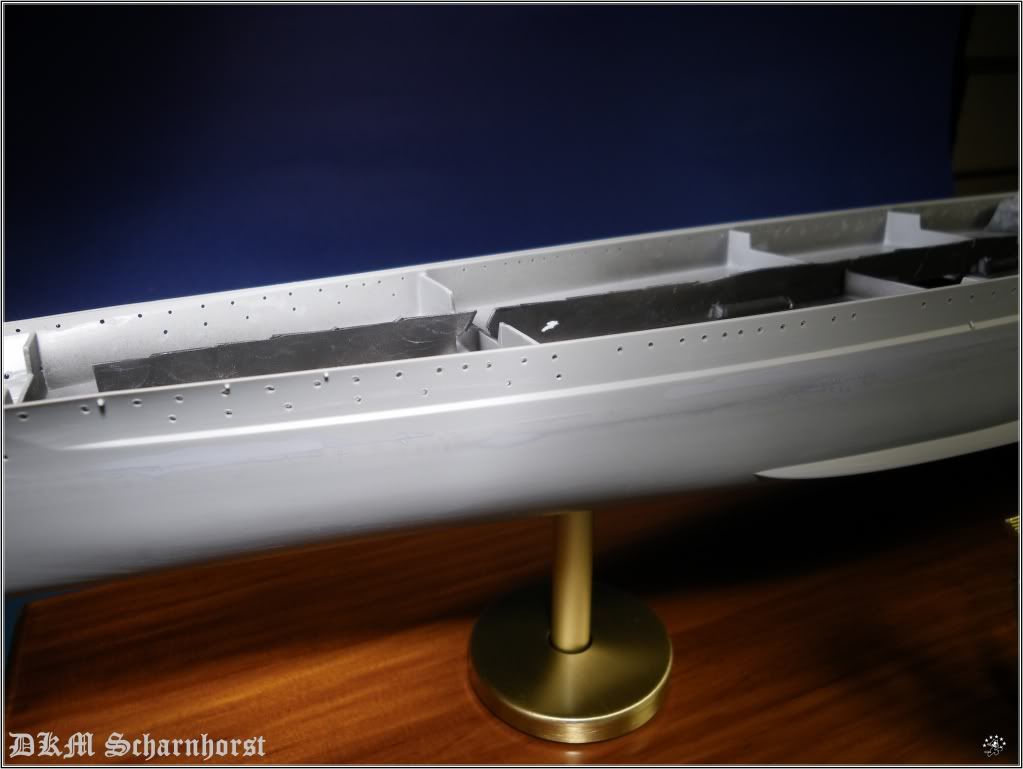 With almost 70 cms of lenght, is very easy to throb the hull and damage it so, in order to prevent this, i decided first to paint the hull and let her rest in the base. First of all, I wanted to be grateful for Olaf Held, for his good advices on the range of colors and schemes to using. Well, she will had the Osfront scheme so work in masks are the first step. Since i am a proud owner of a laser cutting machine, is very easy to develop this masks...
With Corel Draw we layout the main lines, over the model....(thanks to Rob Mc Clune for his excelents CAD designs of SH..)
Then i cut the masks over Tamiya´s mask tape (the one with 4 cms of thickness). As you can see, is a neat and clean finishing job (Is it above mentioned well like that?)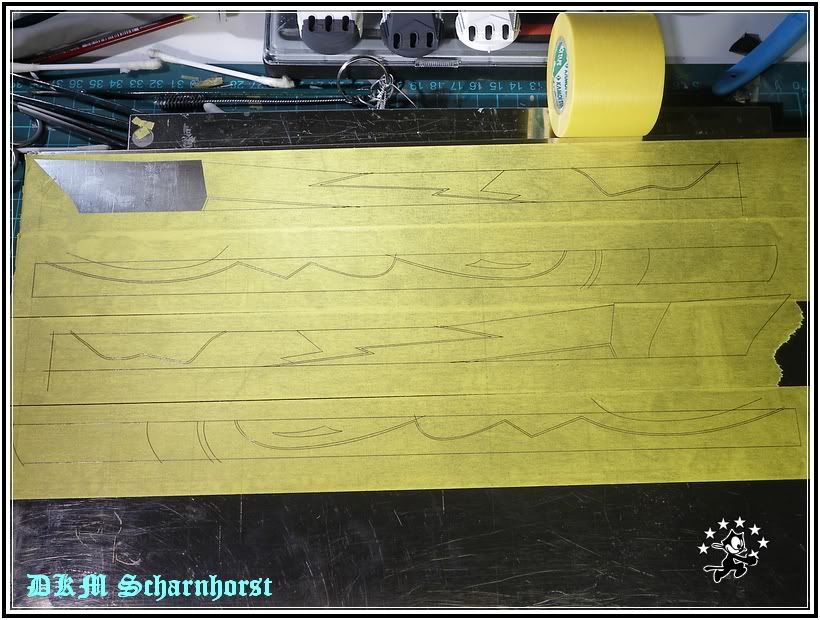 From lighter colour to darker, this is the results...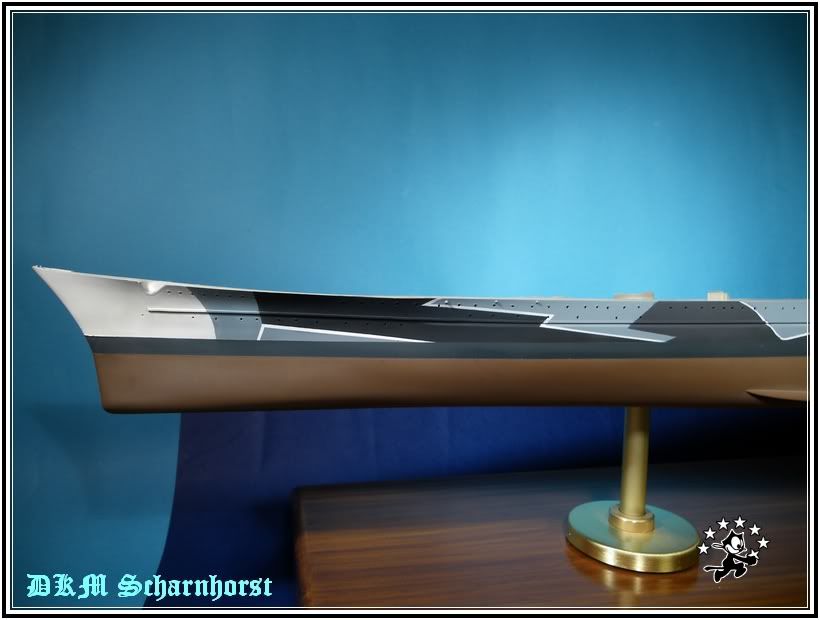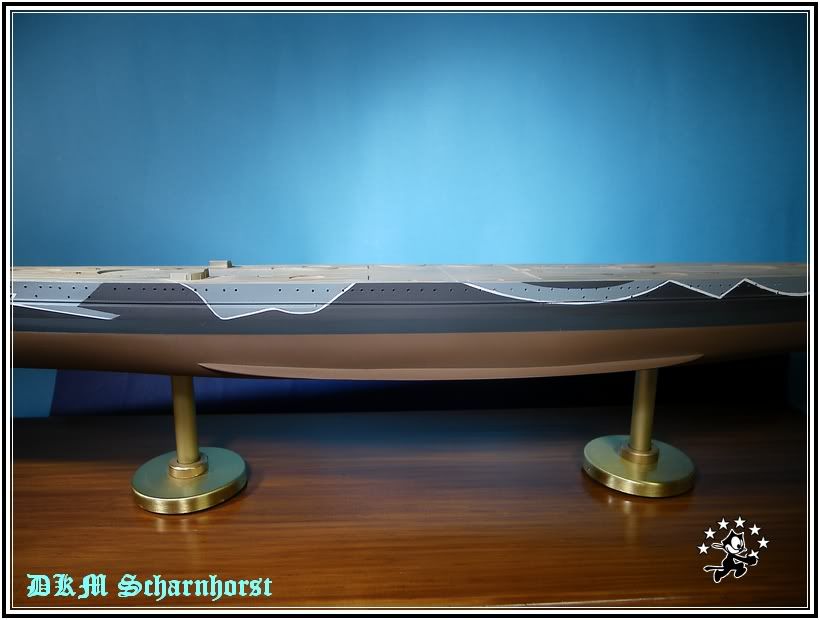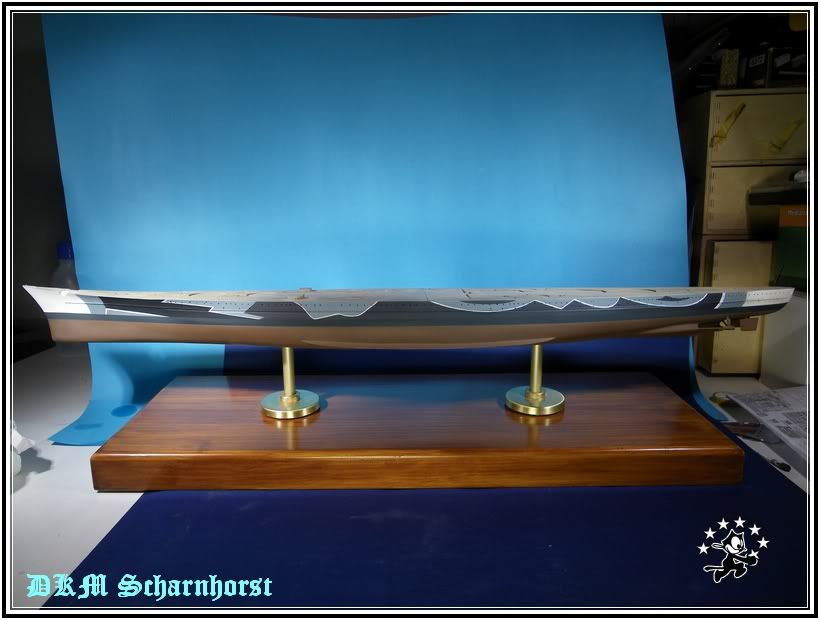 Except the white, that is brokened with some heavy thinned light gray, the rest of the colours are not yet "threated". I´ll work on them here in after ..
I worked too on the main batteries. Some PE were added and the white colour were dirtied aswell...
And the 37mm are in progress too...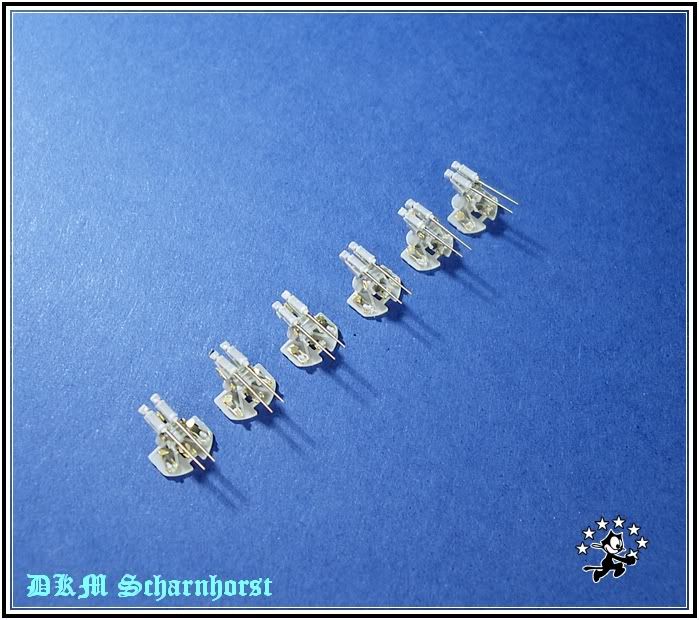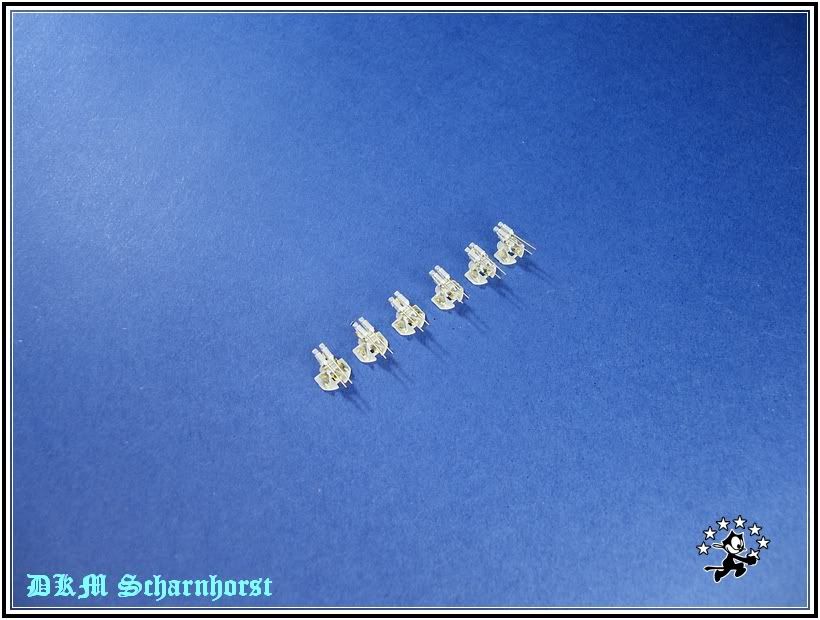 That´s all for the momment
Best