Hello gent's
thanks for you comments

Jam the VIIC/41is in dry dock,but ,the shipyard re-started again one day

I just finished a "small session" that I dreaded slightly, namely laying the name
RICHELIEU
indeed my friend Bruno was engraved at my request the "baptismal name"
I had no idea how to implement it all in .. (hence my apprehension

). and after much thought, I found a walk to follow
initially after detaching the letters one by one from their support
I'm stuck on a support (blue tape) and I painted white a aerograph
Then on another support I glued the letters Upside Down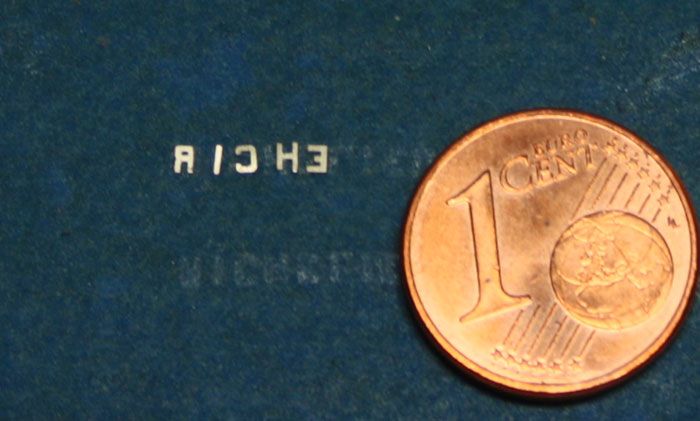 I sprayed and spray glue (for the designer)
I had previously superimposed several thicknesses of masking tape, cut into thin strip, and I have served as a reference for the "feet" of letters
I finally affixed the letters one by one
Repositionable glue helping any alterations in their
once removed the tape, I applied micro drops of cyano extra fluid and that was it ......!
Here are the result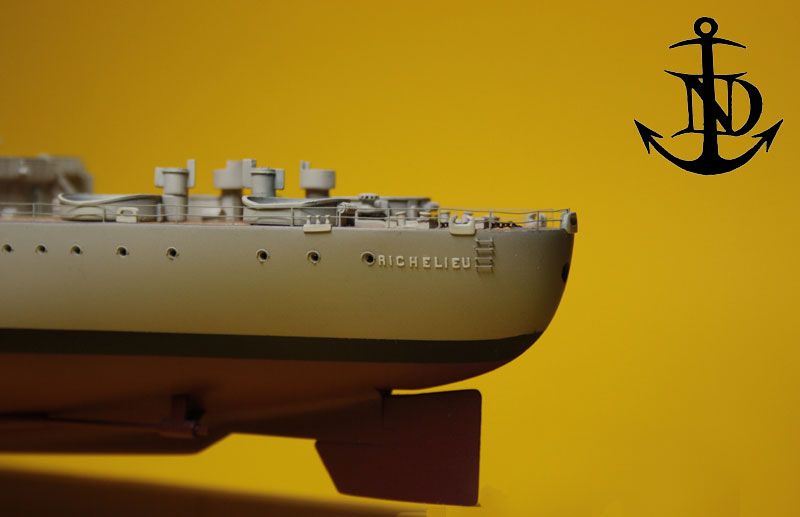 Then, davits with whaling 8 m were put on a final basis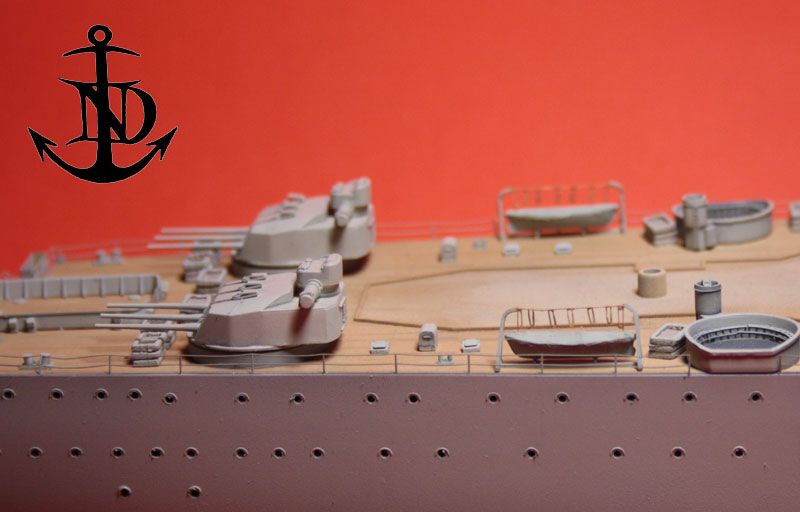 I remind you that this configuration is specific to the "model 52", not to install a previous version!
and finally, Hawse side were painted black, the middle too, but having received this "protuberance" for a correct positioning of the anchor on the hawse
giving it a small side Mick Jagger to my
Richelieu

cheers
Nicolas